Engineer's Role in the Biopharmaceutical Supply Chain
Chris Smith
John Balchunas
Mr. Lucas R. Vann
As the industry evolves in its quest to increase quality, productivity, efficiency, and safety, engineers must be equipped with skills that enable them to meet new and challenging demands. This first in a two-part series focused on biopharmaceutical manufacturing explores a few of the exciting roles engineers play to drive continuous improvement. Part 2, slated for Pharmaceutical Engineering's November-December 2017 issue, will focus on how engineers working in the traditional pharma industry can leverage their background and gain new skills to transition into the biopharma sector.
Biopharmaceuticals are the fastest-growing segment of the pharmaceutical industry, with global sales that are projected to grow to $445 billion by 2019. In the United States alone, the biopharmaceutical workforce is comprised of 854,000 direct jobs and 1.7 million indirect jobs across a diverse supply chain of vendors supporting the industry. Future growth and success of the biopharmaceutical industry will depend on a highly educated and trained workforce, with engineers playing a critical role in driving innovation.
While the chemical processes that underpin traditional pharmaceutical manufacturing processes are predictable, biopharmaceutical manufacturing processes—which are grounded in the use of biological systems—are inherently more mercurial and complex. Products include monoclonal antibodies, vaccines, and cell-and gene-based therapies—a quickly emerging product line.
The complexity of biopharmaceutical manufacturing processes has driven the need for a highly skilled cross-functional biopharmaceutical workforce that spans the life sciences (such as microbiology and molecular biology), engineering (chemical, mechanical, electrical, and biomedical), medicine, and business.
Engineers are an integral part of the entire product life cycle and occupy many different roles. Some roles are quite similar to those in the pharmaceutical industry and easy to understand: Engineers, for example, play a fundamental part in the design and construction of facilities.
After design engineers leave the facility in the hands of manufacturing, quality, and business teams, however, several critical engineering functions remain to be filled:
Process engineering, to develop and optimize processes as well as execute tech transfer and scale-up
Facility engineering, to qualify new equipment and ensure existing equipment is maintained
Automation engineering, to drive process efficiency and cost reduction by leveraging sensors, multivariate data analytics, and advanced process control
To shed light on the role of engineers in biopharmaceutical manufacturing, this article presents three "virtual round tables" featuring engineers that work in each of these positions.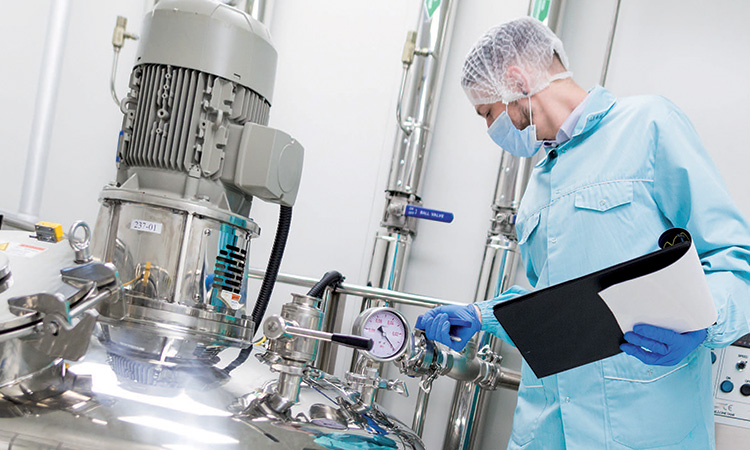 Process Engineers Revolutionizing Operational Opportunity
Engineers focused on process engineering and process development are responsible for the conceptual design and optimization of new operations, taking a product from bench-scale to full-capacity production using the most efficient means possible. Equipped with a blend of scientific, technical, and engineering expertise, these specialists must understand how a specific process fits within an organization's large-scale production plans. Process engineers boast a skill set that's sought after by both large and small organizations, as well as contract development and manufacturing organizations and consulting firms. Indeed, most have a bachelor's degree and several years of industry experience. As is evident from the discussion below, process engineers possess, above all, a lifelong passion for continual learning that allows them to keep up with modern technologies and trends.
Participating in this discussion:
Oscar Bernal, PhD, Process Development Scientist, MilliporeSigma
Marisol Hydock, Integrated Solutions Sales Manager, Southeast, Sartorius Stedim Biotech
Kayla Peck, Fermentation Process Engineer, Ajinomoto
Can you tell us about your job?
BERNAL As a field-based process development scientist, I proactively pursue and perform process-development studies for the purification of antibodies, vaccines, viral vectors, and all kinds of therapeutic proteins; I provide technical support as well as drive technical collaborations between MilliporeSigma and the client.
HYDOCK As part of the integrated solutions team, I develop and implement rapid and cost-effective solutions from early-phase development through scale-up to commercial manufacturing. This includes close collaboration with customers and other preferred solution providers to consult on conceptual designs and process capabilities and to provide implementation support for hybrid and single-use equipment and services.
PECK In representing a manufacturing company, my role is a little different from Oscar's and Marisol's. I track current batch performance, troubleshoot issues, and analyze fermentation data to drive improvements, make recommendations to management to secure buy-in, and complete projects.
Which emerging technologies and trends are interesting to you professionally?
BERNAL As the scale of titers is increasing and pushing the limits of older purification technologies, I am seeing a lot of interest in single-use technologies and continuous bioprocessing.
HYDOCK Cell and gene therapy, full implementation of single-use and continuous bioprocessing. We help growing companies realize that single use is a very robust solution for them—with the knowledge that no single solution fits every process.
PECK I am very interested in using automation to measure many points across a process and having that information converted to a specific action.
What has been your career trajectory?
BERNAL I completed my bachelor's degree in chemical engineering and microbiology in Colombia, and then came to the United States for my doctorate in chemical engineering. I spent a year doing chromatography process development on flu vaccines and then transitioned to my current role as a purification Subject Matter Expert covering Southern California at MilliporeSigma.
HYDOCK While in school, I interned in quality control for a solid-oral-dosage facility. After graduation, I was hired as a bioprocess technician at a start-up vaccine manufacturing site, where I learned the fundamentals of good manufacturing practice (GMP) and had opportunities to work on special projects in many departments. Due to this variety of experiences, I was offered a position as a process engineer for a contract manufacturer. There, I gained more experience, working with big pharma, startups, and on R&D projects. I was eventually recruited to work with Sartorius Stedim Biotech. I believe it was due not only to my varied experience but also because I enjoy working with people, can manage change well, and am an active member of ISPE.
PECK I graduated with a degree in chemical engineering and a minor in biomanufacturing. I was hired as a general production support engineer overseeing issues across the entire plant, and later offered the opportunity to be the fermentation process engineer so that I could focus my skill set.
What do you think the future will bring?
BERNAL The future looks very diverse. A myriad of start-ups with aggressive timelines are popping up all over the country and they're developing the new generation of genetic therapies and antibodies. This translates into a highly competitive and innovative environment that will benefit patients worldwide.
HYDOCK Increased scrutiny over autologous medicine and high scrutiny for pricing. One autologous treatment can cost a million dollars. The challenge will be reconciling high-priced technologies with the overarching need for personalized medicine.
PECK At many manufacturing facilities, there are still a lot of unnecessarily manual operations. I suspect that the future will bring complete automation to fermentation.
What advice would you give to individuals interested in your area?
BERNAL Stay awake! This industry is evolving permanently and you need to stay up to date. There is a shortage of highly qualified individuals overall, but the turnaround rate is also high as people move between companies quite frequently. Most importantly, everyone knows everyone, so it is critical not to burn any bridges.
HYDOCK Build your network and your experience by joining professional organizations such as ISPE. Any experience that you can get in other roles such as quality control, manufacturing, validation, and process development will help lay a strong foundation for being able to speak technically and proficiently.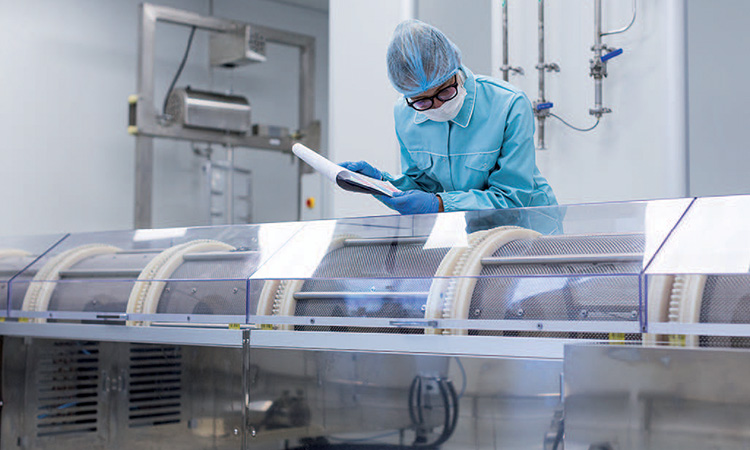 Facility Engineers Securing The Future Of Biotechnology
New technologies are being introduced to our industry at an ever-increasing rate. How do we build new facilities and introduce new equipment to keep pace with today's changing technology and expectations? Enter the facility engineer. Facility engineers have a solid understanding of current GMP regulations and advancements in technology; they also have the ability to work with other technical disciplines to understand an organization's complete business needs. Participating in this discussion:
Chris Dela Cruz, Validation Engineer, Commissioning Agents, Inc.
Tim Stark, Director of Operations for the Pacific Region, Commissioning Agents, Inc.
Can you tell us about your job?
DELA CRUZ Commissioning, qualification, and validation, with a focus on greenfield projects and older facilities requiring equipment upgrades/retrofits. Building off my time as a validation engineer, in which I completed projects in quality control, plasma fractionation, albumin manufacturing, and oral solid dosage, I am able to bring new best practices, ideas, and approaches in problem solving.
STARK My expertise is in aseptic bioprocessing and biotech facility design. I connect skilled individuals with client needs. I spend my days understanding and anticipating what customers need and finding engineers to fulfill those needs.
What emerging technologies and trends are interesting to you professionally?
DELA CRUZ There is a push to digitalize the previously paper-intensive validation process as "execution on glass." Instead of taking hundreds or even thousands of pages to the field, this can all be done with a tablet. This is similar to how the industry has migrated from written batch records to electronic batch records.
STARK Significant is the move from tradition, the somewhat duplicative process of commissioning and qualification to the ASTM E2500 verification standard. What advice would you give to individuals interested in your area?
DELA CRUZ Many are unsure about what area they want to work in. Working for a company that provides contract validation work will allow someone to experience a variety of roles.
STARK Try to gain experience that will help you see different points of view, such as the difference between working in an R&D or manufacturing environment, or the difference between working for a manufacturer or service provider. The ability to help your customer requires different skills than does the ability to help your boss/team. I would also say that if you desire a breadth of experience and a chance to see the world, you should choose consulting.
Automation Engineers Bringing Automated Control Systems To Production
Current automation and control systems to produce biologics and pharmaceuticals are well behind those found in other highly automated industries, such as semiconductor manufacturing. Routine monitoring and proportional integral derivative (PID) controllers do not provide control of many important critical parameters that impact critical quality attributes. Establishing a robust control strategy during process development that can be scaled up and transferred to manufacturing is crucial to ensuring quality throughout the product life cycle. While advanced monitoring tools are available, utilizing them effectively is challenging since advanced control solutions must be capable of predicting what might occur within a batch or unit operation and act accordingly to correct it. To meet current demands as well as be positioned to anticipate and overcome future challenges in automation, engineers must be equipped with the necessary skill set.
The following questions were posed to three engineers with various jobs and backgrounds. Each of these engineering roles, while different, are required to drive a complete automation control solution. Participating in this discussion:
Saly Romero, Senior Manager at Biogen in manufacturing sciences; has extensive experience in data analytics and modeling
Thomas Jacobsen, Automation Engineer at NNE; works as a team leader for the company's automation infrastructure
Amos Dor, CTO of the Automation Product Group at Applied Materials; works to provide enterprise solutions for both the semiconductor and pharmaceutical industries
Can you tell us about your job?
ROMERO I lead a small team of data analysts performing data-driven modeling in the areas of process performance as well as advanced sensor calibrations. Based on my experience, I bring a strong skill set in data analytics, including real-time analysis and modeling, related to characterization and optimization with the overall goal of generating process intelligence, knowledge, and control.
JACOBSEN I work in automation for pharmaceutical and biopharmaceutical companies, where I help to provide infrastructure for plant-wide turnkey installations including building management system, distributed control system, and supervisory control, and data acquisition systems.
DOR I evaluate current technology platforms for both the semiconductor and pharma industries and work to promote new technologies and markets. I've managed to combine my software engineering education with entrepreneurial business and management skills to add a unique perspective in both a large company and start-up settings.
What has your career trajectory been like?
ROMERO While pursuing my bachelor's in chemistry at Purdue University, I had the opportunity to work for a university research center and developed calibration models for near-infrared as well as Raman applications, which was my introduction into chemometrics and data analytics. I then went on to work for a number of large pharma companies supporting both small-and large-molecule manufacturing by modeling for advanced sensor strategies as well as building multivariate analysis models to troubleshoot, identify process characteristics, and help with investigations. My experience enabled me to start my own consulting company, which led me to the job I have now.
JACOBSEN As an undergraduate, I had the opportunity to work in a fermentation lab, where I began doing PID tuning and other automation and control activities on bioreactors. When I graduated, I began working for Novartis in statistical analysis but always wanted to do more in automation. I went back to school and earned a master's from the Biomanufacturing Training and Education Center at North Carolina State University, completing an automation-centered project that led to my current job.
What emerging technologies and future trends are interesting to you professionally?
ROMERO I see biopharma becoming less technology-conservative and more open to adopting advanced manufacturing technologies. It is a different way of thinking, as well as working, when compared to the classic approach in that it is knowledge-based rather than only skill-based.
JACOBSEN Automation is a very expansive area in manufacturing and requires so many segments. This creates silos of dependencies in those areas, such as equipment programmable logic controllers (PLCs), user human-machine interfaces, and computer servers, to name a few. The future of automation must be one where these are integrated in a more seamless manner. This also includes security, which I feel is a specific area to focus on for the future as more systems become networked and more virtual-based systems are used.
DOR The emerging trend of enterprise software solutions and machine learning to provide enhanced process understanding and prediction capabilities. Also, Industry 4.0 concepts of cloud-based integration and connectivity to enable mobile data collection and aggregation. I also envision more connectivity between the supply chain and more end-to-end integration for advanced decision-making. Eventually, I see the industry becoming like the semiconductor industry in that it will be more "lights off," meaning automation practices have been implemented to the point that the facilities can run themselves without significant human presence.
What is your proudest professional accomplishment?
ROMERO I would say I am proud of my overall career path. I went from a bachelor's in chemistry to becoming an advanced manufacturing expert. I am proud that I have had, and continue to have, the strength and desire to be able to keep up with this dynamically evolving area of the industry, and that throughout this process I have developed a strong network that appreciates my background and trusts me and my skills.
JACOBSEN I am one of the youngest managers at NNE and I believe one of the reasons for this is how I have been able to learn and expand to keep up with how fast automation is growing.
DOR Building a great network of people that has enabled me to grow professionally as well as build amazing teams of individuals. I am also very proud of being part of a start-up team that began and grew a multimillion-dollar company.
What advice would you give someone interested in automation engineering?
ROMERO Never lose perspective of the physical world or process where the model will be applied. Any type of modeling or automation will require math skills, but the more knowledge one has of the process, the better one will be at performing their job duties.
JACOBSEN Students fresh from university don't seem to have a good grasp of input/output (I/O) and how controls work from the ground up. Programming PLCs is one thing but actually making the correct connections, programming the I/O points, and tying everything together to make a control system function as a whole is something that would be a great benefit.
DOR I feel there are two main types of individuals: those who are extremely focused in one area and whom I would advise to make sure they are doing what they love, and those who are more holistic in nature and like to know about multiple areas, whom I would advise to always continue seeking to learn new things to be able to improve their overall capability to increase productivity.
What do you wish you had been able to learn as an undergrad?
ROMERO More practical hands-on training. I learned a lot of math and theory but very little in terms of practical application.
JACOBSEN I also feel there was not enough practical training in my undergrad degree. Learning how the equipment actually functions from the standpoint of understanding where the numbers on a control screen are coming from would go a long way. More focus on that helps an engineer to question data and not just blindly trust numbers that are being displayed
DOR I would answer this more from the perspective of what skill set I feel is missing from recent graduates when they are looking for employment. I am always looking for good chemometricians, and there are very few students in the United States learning these skills in a practical way. Data is key, so the skill set required to make use of data that is being generated is crucial.