ISPE Corporate Partner Solutions
ISPE is the world's largest nonprofit association serving its Members by leading scientific, technical, and regulatory advancement throughout the entire pharmaceutical lifecycle.
We are passionate about our mission of being the global industry leader in connecting pharmaceutical knowledge to deliver manufacturing and supply chain innovation, operational excellence, and regulatory insights to enhance industry efforts to develop, manufacture and reliably deliver quality medicines to patients.
We are equally as passionate about building relationships with supplier companies in the pharmaceutical industry and strive to create exceptional business opportunities that benefit our industry partners.
---
Just Released! ISPE's 2023 Partner Solutions Catalog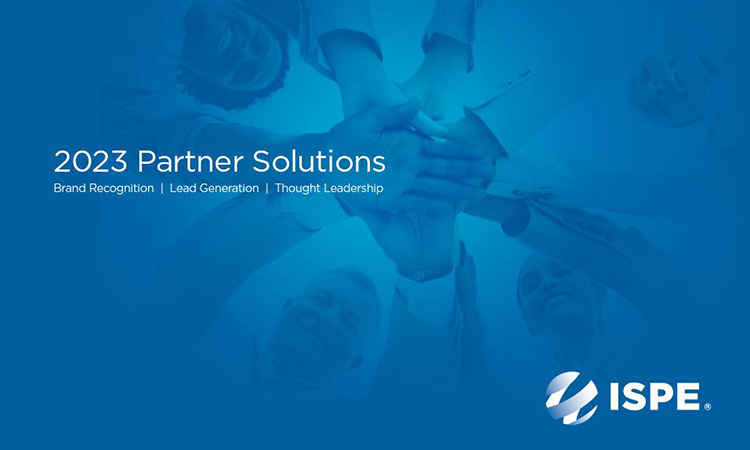 The Partner Solutions catalog provides an overview of the marketing and promotional opportunities available for organizations to connect to the larger ISPE audience. Includes the breadth of opportunities such as digital and print advertising, virtual and in-person conference opportunities, webinars, and unique sponsorship programs new for 2023.
---
New Opportunities!
ISPE Corporate Partnership Program
ISPE has developed a new program designed for companies seeking a deeper partnership with ISPE, providing closer alignment with and contribution to our mission within the pharmaceutical industry. The ISPE Corporate Partnership Program is a customized multi-platform annual agreement designed to meet mutually beneficial and strategic goals. View all Corporate Partners
---
Custom Training
ISPE Custom Onsite Courses bring our industry-leading instructors and teaching solutions to address your company's immediate goals, such as lowering production costs, improving process efficiency, increasing production quality and meet regulatory requirements. Our instructors work with you to create a dynamic instructional program where your employees will have the opportunity to apply best practices and seek practical solutions.
---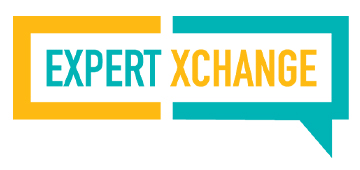 Expert Xchange Sponsorship
ISPE Expert Xchange is a new interactive, collaborative experience that unites forward-thinking pharma professionals with engaged subject matter experts for immersive, topic-focused events. When you sponsor an ISPE Expert Xchange, your company will gain global recognition as a leader through knowledge sharing of key industry topics.
---
VIP Roundtable Sponsorship
ISPE Virtual VIP Roundtables are designed to be interactive professional discussions that offer an intimate, engaging opportunity for networking, problem solving, and sharing of best practices and lessons learned around key issues. ISPE Virtual VIP Roundtable sponsors enjoy a unique opportunity to interact with a curated audience of highly qualified and engaged pharma professionals discussing relevant industry topics.
---
Women in Pharma® Corporate Sponsorship
The Women in Pharma one-year sponsorship packages have been designed for companies looking to support and align with the mission of the Women in Pharma community. Each package is a twelve-month commitment, providing visibility and exclusive benefits during the contract term.
---
Download ISPE Partner Solutions Catalog
To download the ISPE Partner Solutions Catalog, please complete this form or contact your ISPE Account Manager today.