Recordings of Past Webinars
ISPE Members have the benefit of unlimited access to the webinar recordings 30 days after the live webinar. Each webinar will feature leading subject matter experts covering critical, relevant topics in pharmaceutical manufacturing.
---
---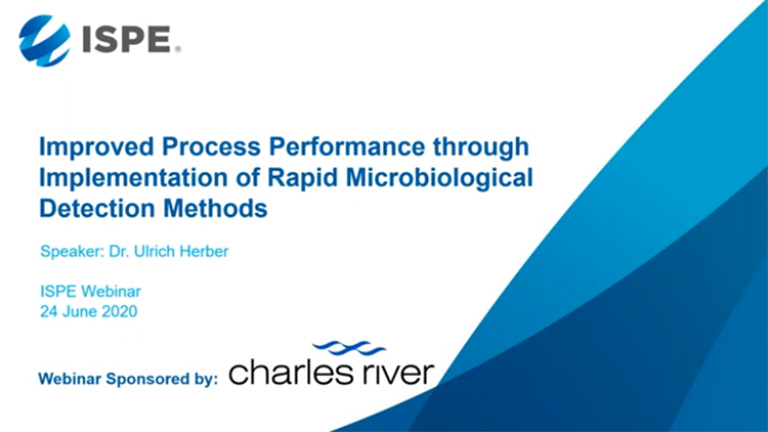 24 June, 2020 - Hold times caused by micro QC test have a significant impact on the manufacturing cycle. Many companies try to overcome this bottle neck by choosing a "continue at risk" approach because for a long time this was the only option that was available. Due to the advent of more advance micro QC test methods, manufacturers do not need to accept the risk anymore as shorter time to result makes results available which allow for data driven decisions.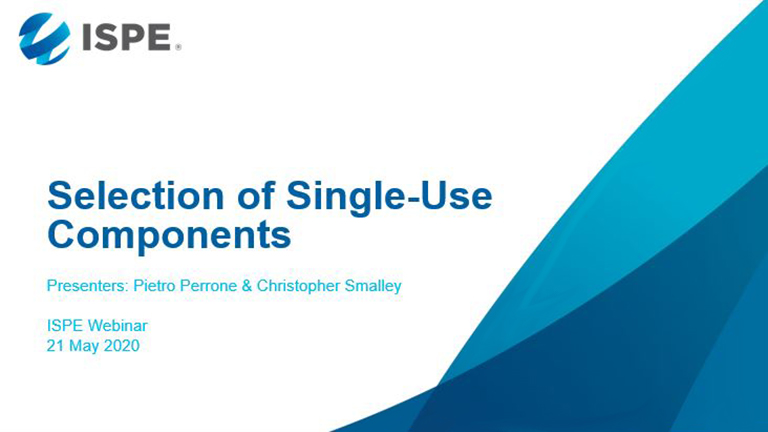 21 May 2020 - Implementation of Single-Use Systems (SUS) starts with an effective selection of Single-Use components. This webinar highlights criteria to select and qualify Single-Use components. It expands on topics introduced in the ISPE Good Practice Guide: Single-Use Technology that lead to improved design and utilization of Single-Use systems in production processes.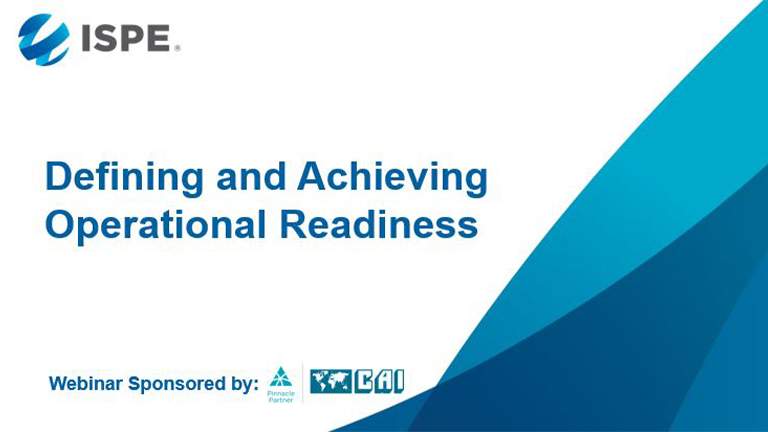 6 May 2020 - Session will provide insights to help you develop your definition of operational readiness and assemble your readiness plan that identifies the coordinated workstreams of action to achieve readiness.
Sponsored By: CAI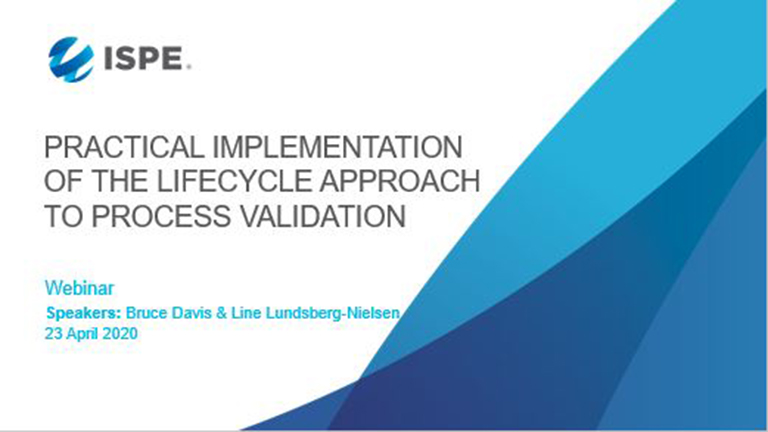 23 April 2020 - Lifecycle Process Validation guidance has been published by the FDA in 2011 and by PIC/S and EMA in 2015. This guidance reflects ICH guidance on enhanced development and product quality monitoring practices using approaches based on Quality by Design.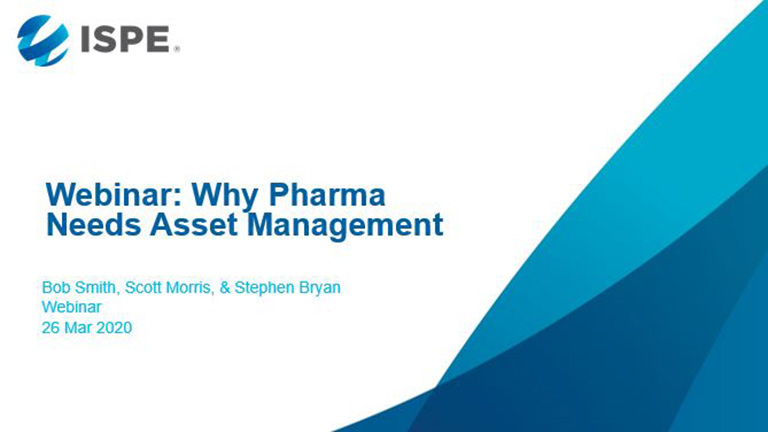 26 March 2020 - Learn How Implementing Global Best Practices in Asset Management Improves Pharma Operations.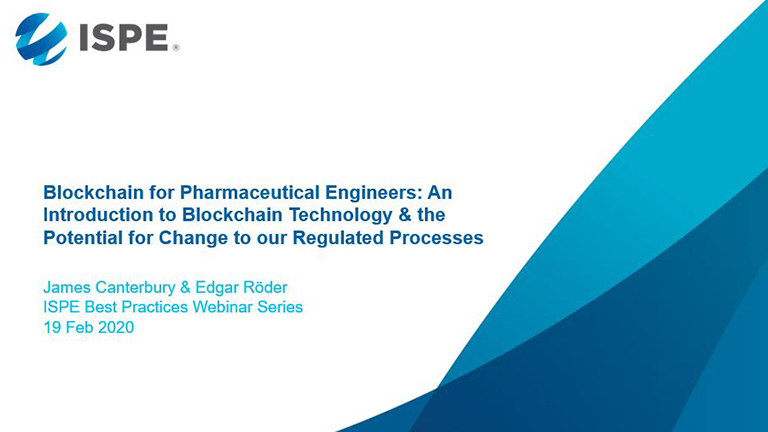 19 February 2020 - The first part of the webinar will provide an introduction into the technology, demonstrate some of the technical components, and discuss use cases within the industry.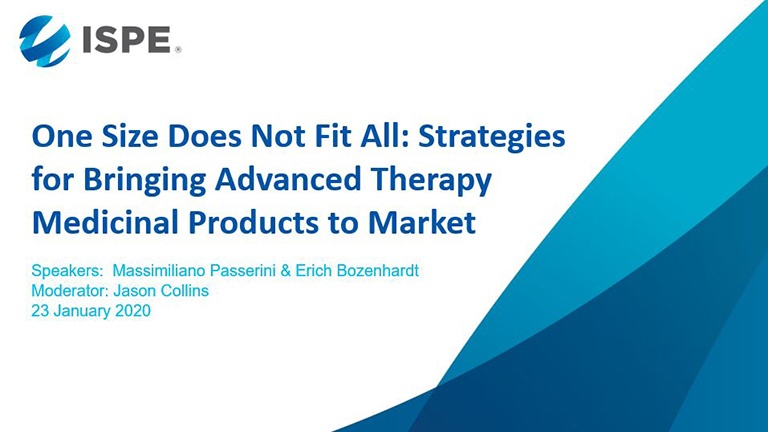 23 January 2020 - This presentation will showcase two case studies covering gene and cell therapies and tissue-engineered products which outline different strategies to bring these unique products/therapies to market.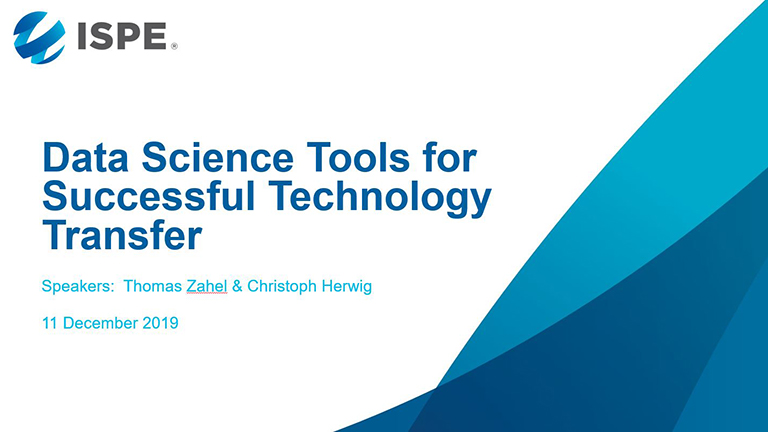 11 December 2019 - Learn how data science can be beneficial for successful tech transfer & get familiar with data science tool, such as comparability analysis, power analysis and integrated process modelling
21 November 2019 - Hear from the guide team leads themselves as they catalogue how the new Water and Steam Baseline Guide Vol. 4 (published in October 2019) is different.
16 October 2019 - The introduction of advanced automation and the increasing interconnectivity of Industry 4.0 is not only revolutionizing the Pharma industry but also introducing many new challenges and production roadblocks.
24 September 2019 - The purpose of this webinar is to provide practical examples highlighting different approaches how to commission, qualify and verify PAT systems designated for sophisticated control strategies in the most efficient and resource-saving way.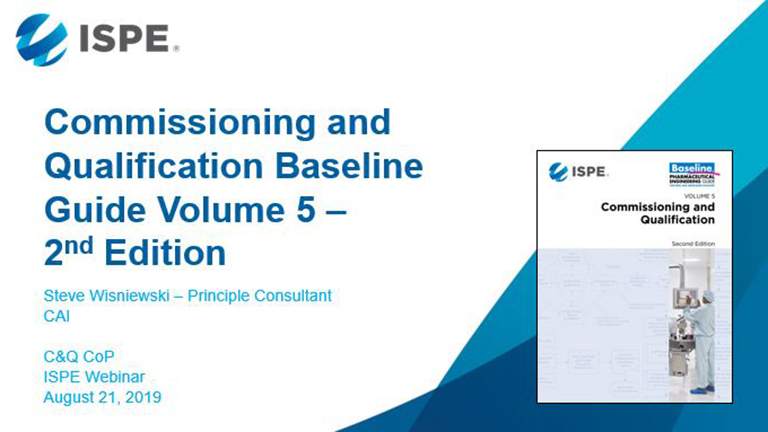 21 August 2019 - This webinar will introduce the revision to the ISPE Baseline Guide Vol 5: Commissioning and Qualification. The guide was first issued in 2001 and reflective of that time.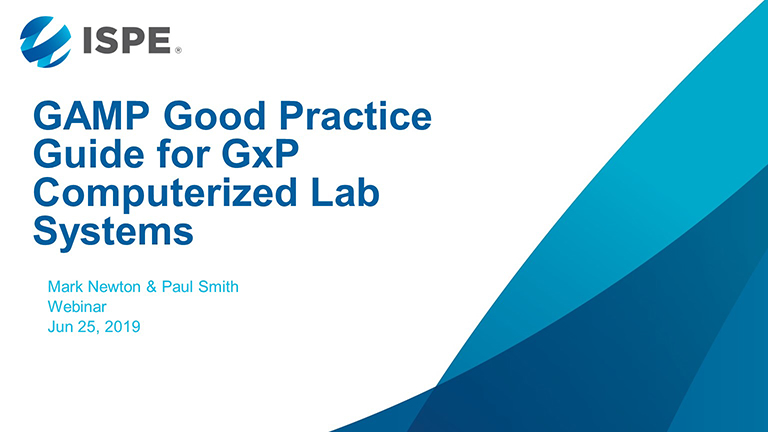 25 June 2019 - This webinar will discuss the lifecycle of computerized laboratory equipment, with some discussion of the similarities and differences to computer system validation, and the use of quality risk management to right-size the effort, based on complexity and risks to data integrity.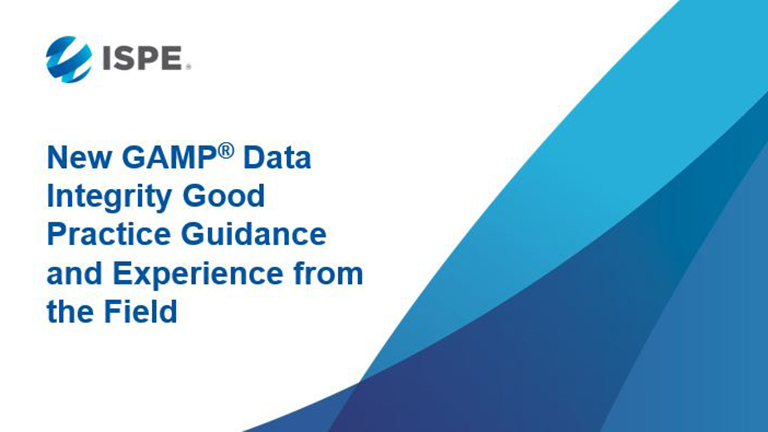 30 May 2019 - This webinar provides an overview of new and forthcoming ISPE GAMP® Data Integrity guidance and real-world experiences on applying data integrity in the field.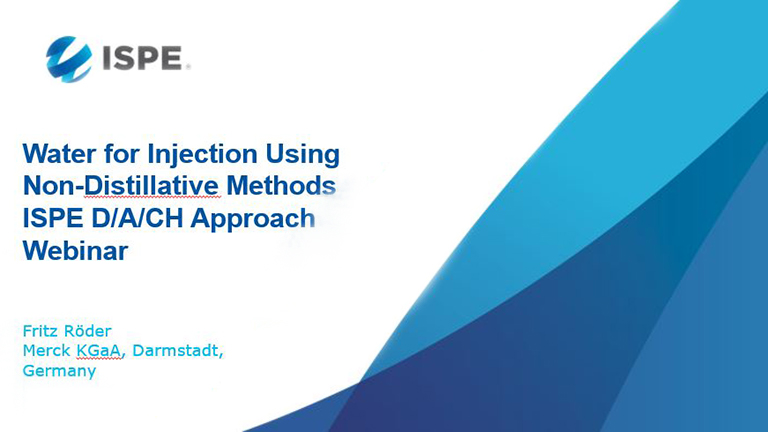 29 April 2019 - This webinar provides insight into the thoughts of the ISPE D/A/CH experts and additionally addresses the following questions: What are suitable technologies for the final treatment step of a cold WFI system?