ISPE and its members are developing the roadmap to introduce Industry 4.0, also called the Smart Factory, at the pharmaceutical industry as Pharma 4.0™. Implementing new industry 4.0-based manufacturing concepts in Pharma 4.0™ requires alignment of expectations, interpretation, and definitions with the pharmaceutical regulations.

While Pharma 4.0™ has been called a new industrial revolution, its implementation will more likely resemble an evolution in which digitization and automation meet very complex product portfolio with long life-cycles. It is therefore important to achieve a common understanding of readiness and maturity, starting with enablers and components defined in ICH Q10: The Pharmaceutical Quality System along the product lifecycle. It is also important to develop business cases to showcase which industry 4.0 automation and digitalization technologies can be applied to pharma and which implications are we facing due to the current regulatory challenges we have in the pharma industry.
Digitization, an important component of Pharma 4.0™, will connect everything, creating new levels of transparency and speed for a digitalized plant floor. This will enable faster decision-making, and provide in-line and in-time control over business, operations, and quality. It will also require higher levels of security, since connected systems heighten vulnerability.
---
Special Interest Group
ISPE's Pharma 4.0™ Special Interest Group (SIG) has developed an operating model for moving from Industry 4.0 to Pharma 4.0™ which is shown in the image below.
From Industry 4.0 to Pharma 4.0™ Operating Model
The Pharma 4.0™ SIG is working on pharma-specific maturity models, as well as those already defined in other industries, via its interactive Working Groups:
Holistic Control Strategy / HCS based on ICH Q 10
Pharma-specific digital impact and maturity model
Process mapping and data integrity by design
"Plug & Produce" vertical and horizontal equipment integration
Management Communication
---
Pharma 4.0™ News
---
Podcast: Pharma 4.0™
Listen in as Barbara Peck, ISPE, and Christian Wölbeling, Senior Director Global Accounts, Werum IT Solutions, discuss the history of Pharma 4.0™, what it is, and how it can benefit your organization.
Developed in 2017, Pharma 4.0™ will help pharmaceutical companies create a fully automated environment that considers data integrity from the beginning of the design period. Christian also reflects on the future of the new digital revolution and explains how you can get involved now.
---
Conferences
2019 ISPE Europe Annual Conference
More than 800 attendees met in Dublin, Ireland, on 1–4 April for the 2019 ISPE Europe Annual Conference—a new record attendance for this conference! Participants at ISPE's sixth Europe conference learned about how manufacturers, key suppliers, functional peer groups, and regulators expect the pharmaceutical industry to be affected by digitization, new products, changing portfolios, disruptive technologies, and other factors.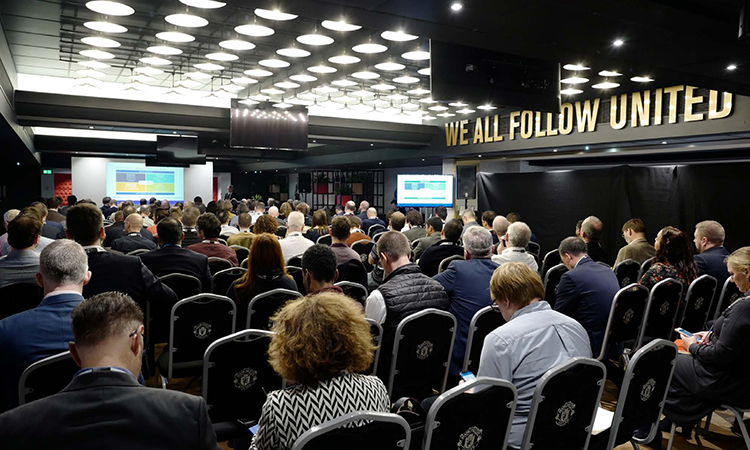 2018 ISPE Europe Annual Conference
The 2018 ISPE Europe Annual Conference in Rome, Italy, attracted over 600 attendees, with Pharma 4.0™ one of the hot topics discussed during the conference. Read more about the event on our iSPEAK blog.
At the 2018 ISPE US Annual Conference in Philadelphia, PA, 2 Sessions were dedicated to showcase the Pharma 4.0™ Holistic Control Strategy Concept and the Pharma 4.0™ Plug & Produce Initiative. And further conferences like the ISPE 2019 Europe Annual Conference will serve its members with a full 2 day Pharma 4.0™ track, having also the FDA speaking to Pharma 4.0™.
You can also read a more in-depth article in our July/August issue of Pharmaceutical Engineering magazine.
ISPE is leading the way with the migration to Pharma 4.0™ and will continue to do so through its conferences and publications.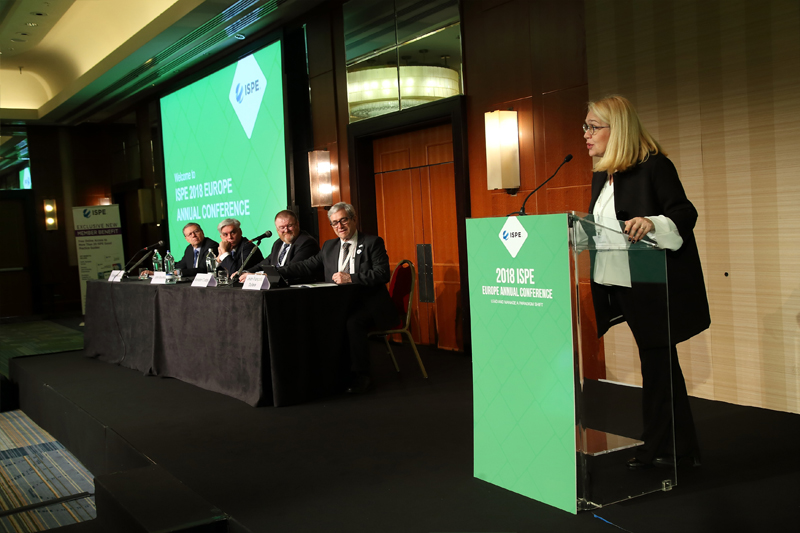 2017 ISPE Europe Pharma 4.0™ Conference
In addition to supporting a very active special interest group, ISPE has spearheaded the first conference devoted to Pharma 4.0™, 2017 ISPE Europe Pharma 4.0™ Conference, which took place 23-24 November in Verona, Italy. At this event over 230 participants from 19 countries gathered to discuss topics that included end-to-end integration, data integrity and analytics, automation, and the workforce of the future.
To help participants understand the concepts put forward by the SIG, a group of Young Professionals developed and presented a role-playing workshop. Using a series of virtual businesses, the audience had to determine each one's Pharma 4.0™ readiness factor and identify what was needed from each segment of the business to achieve it. Attendees agreed that two factors were required for successful implementation: First, management must consider Pharma 4.0™ a strategic value and create a corporate culture to nurture its growth. Second, management must decide what "Workforce 4.0" might look like.