Do you want a career where you know you are MAKING A DIFFERENCE?
We select people with creativity, integrity, passion and the ambition to make a difference and we focus on attracting and choosing the brightest and best talent.
We're looking for people who:
Have a STRONG work ethic – know how to work hard and set high goals and expectations for themselves
Are TEAM PLAYERS – collaborate efficiently and effectively and understand that no one can achieve greatness on their own
Maintain a POSITIVE ATTITUDE - even in difficult or stressful situations
Are LEADERS and can take charge and tackle projects, both big and small
---
Our Core Values
Core values are the fundamental beliefs upon which ISPE is based on. They are the guiding principles that we use to manage our business, our Members, and internal customers and should be the anchor for every facet of our organization.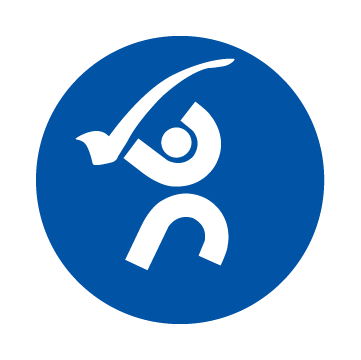 ACCOUNTABILITY
We accept responsibility for our work and learn from our mistakes
We honor our commitments and will take personal responsibility to help achieve the desired results. We proactively work to overcome obstacles. We learn from our mistakes and use them as an opportunity for improvement.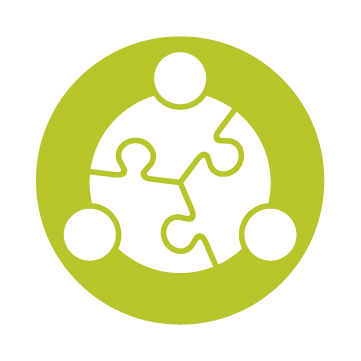 COLLABORATION
We work together to achieve our goals
We are a global team united by a common purpose as defined in the strategic plan. We encourage open communication, coordination, and team-based approaches to achieve goals.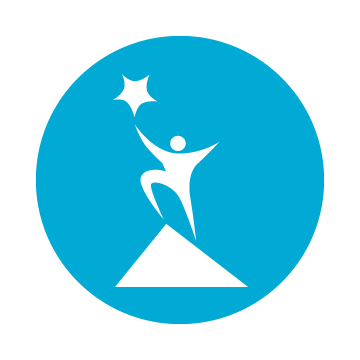 PROFESSIONAL EXCELLENCE
We deliver quality work and are open to exploring and trying new things
We deliver quality work through our competence, commitment to continuous learning, and motivation to achieve the Society's goals. We will be fearless in pursuing new approaches that help us achieve our goals. We embrace change for the opportunities it brings.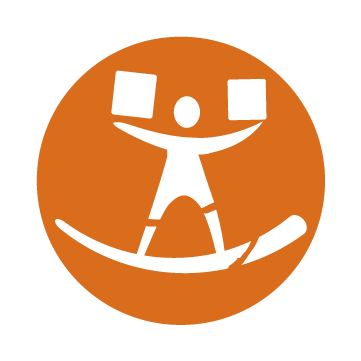 INTEGRITY
We are honest, fair, and ethical
We conduct our business with the highest standards and professionalism. We are transparent, honest, and ethical in all our interactions with one another, our members, and others.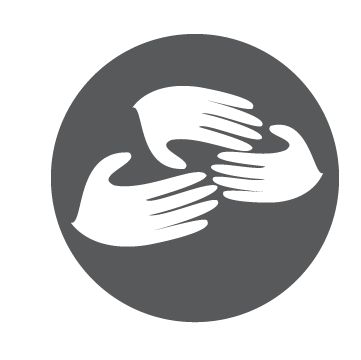 RESPECT
We embrace diversity, provide support, and encourage one another
We recognize that diversity in thoughts, opinions, and backgrounds contributes to making us a stronger team. We approach one another with open minds and in a way that promotes positive interactions.
---
Benefits
We offer a generous and competitive benefits package, including medical, dental and vision coverage, holidays and other paid time off, retirement, life and disability insurance, and more.
Salary Compensation
Competitive Base Salary
Merit and Bonus System
Professional Development
Health Benefits
Medical Insurance
Dental Insurance
Vision Insurance
Income Protection and Security Benefits
Generous 401K Match
Life Insurance/AD&D
Dependent Life Insurance
Short-Term Disability
Long-Term Disability
Medical Flexible Spending Account (FSA)
Dependent Day Care Flexible Spending Account (FSA)
Work-Life Balance
Work from home opportunities available for some positions
Parental leave
Stress Management Program
Employee Assistance Program
Compassionate, Jury Duty and Military Family leave
Robust PTO plan including:

Closed from Christmas through New Year's Day
9 Paid holidays
3 Personal days
Carryover provision
Our vision is to be an association that serves our Members and patients by leading the scientific, technical, and regulatory advancements of the pharmaceutical and biopharmaceutical industry. Working together, we will accomplish this by initiating discussions, collaborations, education, and training on relevant issues that matter the most in the industry.
Our success is dependent on the commitment and competency of all who work at ISPE. If you don't see an open position but are interested in a career at ISPE, please submit your resume today.
---
Career Opportunities
Conference/Event Manager

IMMEDIATE SUPERVISOR: Director of Events
DEPARTMENT: Conferences & Digital Engagements (CDE)

General Summary

The Program Manager position requires a true multitasking and multidisciplinary manager with a very strong blend of program management, technical, and interpersonal skills that will be charged with managing ISPE's hybrid conferences.

The Program Manager is responsible for the development and management of our hybrid (in-person and virtual) conferences. The Program Manager works closely with the Conferences & Digital Engagements team members, internal stakeholders, volunteers, and external third parties on the entire hybrid conference experience from conception to post completion including conference design and layout, program planning, ancillary experiences, logistics, etc. The Program Manager provides leadership by overseeing the entire conference experience by engaging internal and external third-party stakeholders as needed and ensures Program Committee deliverables are met while providing support during all phases of the conference.

Principal Duties and Responsibilities

Essential Functions:

Systematically design, develop and deliver programs and experiences, both in-person and digital, in a consistent and reliable way to achieve an efficient, effective, appealing, engaging, and inspiring learning experience working with internal and external third-party stakeholders and volunteers
Lead conference Program Committees to design education content appropriate for conference goals, content priorities, current trends, and member needs
Build relationships with key volunteer leaders and subject matter experts to further the development of conference programs
Identify and recruit subject matter experts to serve as Program Committee members and leaders 
Provide program development leadership and support for Program Committees, as needed, on topic selection, speaker recruitment, industry and speaker resources, and best practices
Lead and manage the event deliverables, timeline and work collaboratively with internal and external stakeholders to ensure completion of all conference milestones and deliverables
Initiate and the complete the development of the event specifications forms and lead internal conference kick-off meetings with appropriate stakeholders
Assist in the research, data analysis, and development of the conference business plans
Conduct internal event planning meetings for internal stakeholders
Create content copy for use in all conference marketing materials, including website content, email promotions, print pieces, etc.
Manage the conference proposal submission process
Assist the Events Coordinator with event and speaker management tasks
Manage all onsite and virtual program activities for both in-person and virtual attendees at each conference 
Manage all post-conference communications to program committee, speakers, volunteers, etc.
Set-up post conference debriefing sessions for internal and external stakeholders and volunteers
Develop and manage post conference reporting summarizing the key data points and takeaways
Assist in the creation and continued development of internal workflows and processes to ensure efficiency and effectiveness in the day-to-day roles and responsibilities
Stay abreast of latest industry trends and best practices related to conference and program design
Develop a working knowledge of the pharmaceutical industry, its activities, and priorities
Fulfill other duties as assigned by the Director of Events and/or Associate Vice President of Conferences & Digital Engagements

Requirements & Qualifications

Education and Experience:

Five or more years of related experience in program and meeting management, association management, adult education, and/or related field
Experience with and proven capability in overseeing development of content in a technical discipline
Knowledge of best practices for program development and volunteer management
Experience in a fast-paced environment with limited supervision
Demonstrated ability to manage complex projects requiring interdepartmental coordination and implementation
Experience in creating and managing a hybrid or digital experience a plus
Pharmaceutical or related industry a plus
Bachelor's degree required; Master's degree preferred

Travel: 

Must be willing and able to travel to domestic and international events as required
Must possess or be eligible for a US Passport

Knowledge, Skills and Abilities:

Experience working with high-level volunteers and VIPs  
Must be accurate and conscientious with exceptional attention to detail 
Enthusiastic and fast learner with intellectual curiosity and a willingness to take initiative
Excellent communication skills to inform team members on process and procedures, and to problem-solve in a team environment
Excellent program management and organization skills
Ability to set appropriate priorities and manage multiple tasks to meet firm deadlines 
Strong collaborator with ability to work across various departments and teams to create results
A positive attitude – maintaining poise and professionalism in stressful situations
A people person who is excellent at working with other people, teams, and building relationships
A problem solver – keen to understand customer needs and offer solutions

---

The above declarations are not intended to be an "all inclusive" list of duties and responsibilities of the job described, nor are they intended to be such a listing of the skills and abilities required to do the job. Rather, they are intended only to describe the general nature of the job, and are a reasonable representation of its activities. 

   

Regulatory Affairs/Health Authority Outreach

IMMEDIATE SUPERVISOR: Sr. Director Regulatory Operations
DEPARTMENT: Regulatory Affairs
LOCATION: Remote

The proposed position level will be manager or director, commensurate with experience and qualifications. Please submit a cover letter and resume along with salary requirement

General Summary

You have a passion for influencing better healthcare outcomes. You are looking to build upon your pharmaceutical /regulatory experience in a position where you can impact industry efforts to develop, manufacture and reliably deliver quality medicines to patients.

The International Society for Pharmaceutical Engineering (ISPE) is a not-for-profit association serving its members by leading scientific, technical, and regulatory advancement throughout the entire pharmaceutical lifecycle. ISPE provides a neutral environment where regulators and industry can exchange knowledge to achieve common goals. In this role you will be integral to building and maintaining a strong network of contacts with key regulators (primarily North America but also global) and obtaining their engagement in ISPE mainly as speakers and reviewers of ISPE draft publications. You also will drive intelligence gathering on regulators' areas of interest, looking for synergies with ISPE's strategic goals. You must be a persuasive communicator and have the composure and credibility to interact with government officials at all levels, exhibiting diplomacy, tact and professionalism. This is an outward facing role and, as such, will have a significant level of interactions with regulators as well as pharmaceutical industry professionals.

Principal Duties and Responsibilities

Essential Functions:

Support Sr. Director of Regulatory Operations in implementing ISPE's Regulatory Engagement Strategy.
Build and maintain a strong network of contacts with key regulators and their support staff in ISPE strategic areas of focus, working with ISPE volunteers and Advisor Consultants as needed.
Work closely with ISPE conference and publications staff, serving as an informed resource for obtaining regulatory speakers and document reviewers.
Identify obstacles to regulators engaging as speakers, document reviewers, or becoming members of ISPE, which may differ from organization to organization, from agency to agency and from country to country. Work with the relevant ISPE staff teams on approaches to mitigate obstacles.
Working with ISPE's regulatory volunteers, gather intelligence on regulators' current interests/concerns/priorities using various means, disseminate relevant intelligence to ISPE staff and volunteer teams.
Contribute to the development of ISPE's Regulator Database by identifying key regulators within global HAs, researching their respective expertise, and entering data as needed.
Track and report appropriate engagement metrics.
Monitor key health authorities to identify drafts released for consultation meeting criteria for ISPE comment. Work with ISPE volunteers and consultant advisors to produce comments that are organizationally sourced and of high quality.
Write, source, and/or review content for ISPE publications (generally in the 900 – 1200-word range) such as reports of ISPE regulatory activities, summaries of ISPE comments on regulatory documents.
With Senior Director of Regulatory Operations, ensure ISPE regulator engagement communications such as speaker invitations, document commenting, document review, etc. and align with authority requirements or industry best practices.
Act as backup staff project manager to ISPE regulatory committees and working groups.
Other projects, duties and responsibilities as assigned.

Requirements & Qualifications

Education and work experience:

Bachelor's degree in a STEM, public policy, or other relevant field required.
One or more of the following:

Five or more years' pharmaceutical manufacturing experience, preferably in regulatory, manufacturing, quality or a related area with GMP/CMC experience. Experience with both small molecule (chemical entities) and biotechnology preferred
At least three years' regulatory agency experience, preferably in compliance or review.
Demonstrable comparable experience.

Experience interfacing with government regulatory agencies preferred.
Experience reading and analyzing legislation and regulations preferred.
Professional association experience a plus.

Skills and knowledge:

Results oriented self-starter.
Must possess a solid understanding of the regulatory touchpoints in the drug development process from IND/NDA/ANDA through post-marketing and how they map to the functions of the US FDA. Knowledge of other global regulatory agencies a plus.
Ability to establish and maintain relationships.
Must have strong writing, project management and communication skills.
Ability to work both independently and collaboratively, remain flexible, positive, proactive, resourceful and efficient.
Ability to speak English fluently and write to high standards is required. Fluency in other languages is a plus.
Must possess multi-cultural sensitivity.
Prior work with volunteer organizations is helpful, but willingness to understand a volunteer-driven operation is essential.
Knowledge of Microsoft Office Suite products.
Ability to travel (less than 10%)

---

The above declarations are not intended to be an "all inclusive" list of duties and responsibilities of the job described, nor are they intended to be such a listing of the skills and abilities required to do the job. Rather, they are intended only to describe the general nature of the job, and are a reasonable representation of its activities.