Do you want a career where you know you are MAKING A DIFFERENCE?
We select people with creativity, integrity, passion and the ambition to make a difference and we focus on attracting and choosing the brightest and best talent.
We're looking for people who:
Have a STRONG work ethic – know how to work hard and set high goals and expectations for themselves
Are TEAM PLAYERS – collaborate efficiently and effectively and understand that no one can achieve greatness on their own
Maintain a POSITIVE ATTITUDE - even in difficult or stressful situations
Are LEADERS and can take charge and tackle projects, both big and small
---
Our Core Values
Core values are the fundamental beliefs upon which ISPE is based on. They are the guiding principles that we use to manage our business, our Members, and internal customers and should be the anchor for every facet of our organization.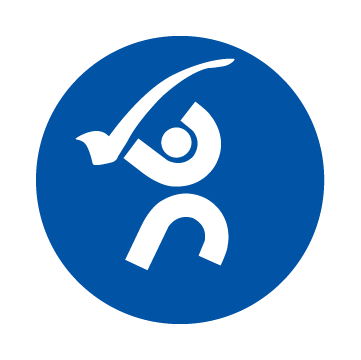 ACCOUNTABILITY
We accept responsibility for our work and learn from our mistakes
We honor our commitments and will take personal responsibility to help achieve the desired results. We proactively work to overcome obstacles. We learn from our mistakes and use them as an opportunity for improvement.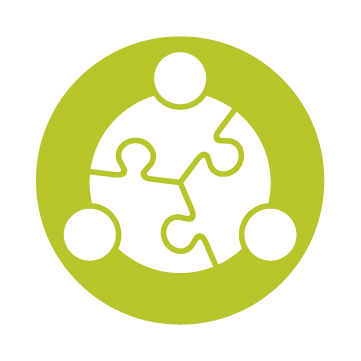 COLLABORATION
We work together to achieve our goals
We are a global team united by a common purpose as defined in the strategic plan. We encourage open communication, coordination, and team-based approaches to achieve goals.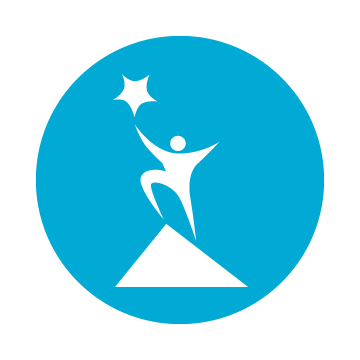 PROFESSIONAL EXCELLENCE
We deliver quality work and are open to exploring and trying new things
We deliver quality work through our competence, commitment to continuous learning, and motivation to achieve the Society's goals. We will be fearless in pursuing new approaches that help us achieve our goals. We embrace change for the opportunities it brings.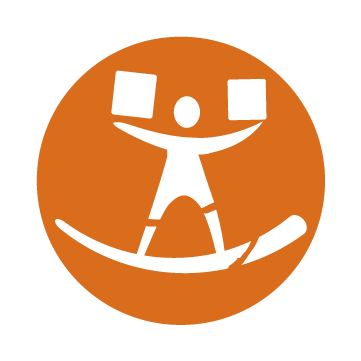 INTEGRITY
We are honest, fair, and ethical
We conduct our business with the highest standards and professionalism. We are transparent, honest, and ethical in all our interactions with one another, our members, and others.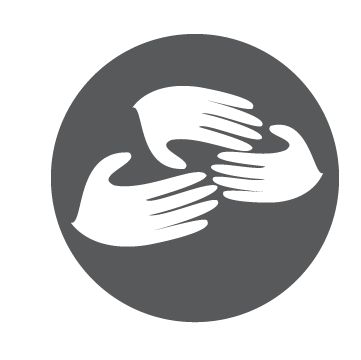 RESPECT
We embrace diversity, provide support, and encourage one another
We recognize that diversity in thoughts, opinions, and backgrounds contributes to making us a stronger team. We approach one another with open minds and in a way that promotes positive interactions.
---
Benefits
We offer a generous and competitive benefit package, including medical, dental and vision coverage, holidays and other paid time off, retirement, life and disability insurance, and more.
Health Benefits
Medical Insurance
Dental Insurance
Vision Insurance
Income Protection and Security Benefits
Generous 401K Match
Life Insurance/AD&D
Dependent Life Insurance
Short-Term Disability
Long-Term Disability
Medical Flexible Spending Account (FSA)
Dependent Day Care Flexible Spending Account (FSA)
Work-Life Balance
Work from home opportunities available for some positions
Stress Management Program
Employee Assistance Program
Compassionate, Jury Duty and Military Family leave
Generous PTO plan including:

Closed from Christmas through New Year's Day
9 Paid holidays
3 Personal days
Opportunities to carry over PTO or cash it out at the end of year
Our vision is to be an association that serves our Members and patients by leading the scientific, technical, and regulatory advancements of the pharmaceutical and biopharmaceutical industry. Working together, we will accomplish this by initiating discussions, collaborations, education, and training on relevant issues that matter the most in the industry.
Our success is dependent on the commitment and competency of all who work at ISPE. If you don't see an open position but are interested in a career at ISPE, please submit your resume today.
---
Career Opportunities
Senior Director, Professional Development

IMMEDIATE SUPERVISOR: Chief Operating Officer
DEPARTMENT: Professional Development

General Summary

The Senior Director, Professional Development is responsible for leading staff and volunteers in the development and implementation of ISPE's training programs from design and concept to delivery while following best practices for programming. The Director will be focused on re-inventing ISPE's learning solutions with the goal of positioning ISPE as the go-to organization for professional development in the pharmaceutical industry. 

This role is responsible for revitalizing the education strategy and developing an implementation roadmap as well as planning, developing, and managing existing in-person, live online, on-demand, and custom training programs. The Director will also implement continuous improvement strategies and develop train-the-trainer, mentoring, and assessment processes to support instructor development and the delivery of quality ISPE programs. 

This role is also responsible for collaborating with the business development and sales team to take a proactive approach for marketing training solutions to the pharmaceutical industry. The Director evaluates and develops strategic partnerships with educational institutions, pharmaceutical companies, ISPE Affiliates and Chapters and regulatory agencies to maximize ISPE's reach and fulfill the organization's mission and strategy. 

The role serves as Learning management System (LMS) owner, which includes all aspects of managing ISPE's on demand content: assessing LMS functionality, continuously improve the user experience, update and sunset assets as needed, and troubleshoot technical issues to ensure user ease of operation.

The incumbent will ensure appropriate training strategies are deployed that support ongoing or emerging industry initiatives or direction. The director is also fully accountable for ISPE's training revenue stream estimated at $1.5M annually, with prospective growth of 60% per year over the next 5 years.

Principal Duties and Responsibilities 

Essential Functions: 

Strategy 

Lead the updating and maintenance of the education strategy and implementation plan. 
Utilize competitive analysis and subject matter expertise to develop topics using current adult learning theory and use a variety of delivery methods to attain successful transfer of knowledge.
Identify education opportunities in the marketplace to leverage ISPE's education and training content.
Ensure training products align with ISPE's current content priorities and integrated product delivery strategy. 
Identify, explore, or propose potential business opportunities with educational institutions, universities, pharmaceutical companies, and ISPE Affiliates and Chapters. 
Lead internal staff and external volunteer discussions involving ISPE educational training efforts. 

Course Development 

Oversee instructional design contract SMEs to ensure that course development align with methodologies such as ADDIE or SAM, while implementing cognitive theory approaches. 
Lead contractors and Subject Matter Experts (SMEs) in assessing needs, developing learning and design objectives, and identifying appropriate delivery methods and materials to address needs, including courses, videos, job aids, etc. 

Operations 

Oversee department staff, including contractors as they manage the development and delivery of in-person, online live, on demand, and custom programs including scheduling, staffing, contracting, success metrics and closeout.
Continually monitor programs through attendee evaluations and instructor feedback to maintain and improve product quality and implement plans for improvement.
Monitor LMS functionality and escalate issues as needed to the Director of Information Systems to resolve LMS-related issues. 
Identify potential global course developers and faculty for completion of the instructor qualification process and expand locally based training faculty.
Develop and implement the annual budget for the training goals set forth in the ISPE Operating Plan. Determine staffing and contractor needs to complete annual goals. 
With the Marketing and Communications team, conduct market research and competitor analyses for training products and assist with the development of promotional plans and campaigns.
Collaborate with ISPE Communities of Practice (CoPs), committees and functional leaders across various departments to ensure the appropriate coordination between products and that intended outcomes are met.
Create a supportive, respectful, and inspired team dynamic by modeling ISPE Core Values in all interactions with volunteers, subject matter experts and staff. 

Job Requirements  

Education and work experience: 

Bachelor's degree in adult education, organizational development, instructional design, life sciences, or engineering; master's degree preferred.
Minimum of 10 years' experience developing, implementing, and overseeing training programs in a corporate or nonprofit organization or educational institution. Experience in the administration of life sciences training and learning programs preferred.
3-5 years of supervisory experience. 
Experience working in an association and/or managing volunteers is highly desired 
Experience in the pharmaceutical industry and knowledge of industry regulations is preferred.
Basic knowledge of pharmaceutical/biopharmaceutical product development, supply chain principles, cGMPs, and facilities management preferred. 

Skills and Knowledge: 

Must have demonstrated ability to create and grow educational/training programs. 
Ability to foster and grow relationships with ISPE employees and volunteers from all levels of the organization. 
Must have expertise in technical elements of training (design, delivery, measurements, analysis, concepts, and collaborative operating style). 
Outstanding communications skills and excellent computer skills necessary. 
Multicultural training experience beneficial. 
Must have demonstrated leadership and management skills. 
Knowledge of international markets preferred.
Experience working with technical disciplines preferred but not required. 
Ability and willingness to travel approx. 15% of the time. 
Proven ability to work independently with minimum supervision. 
Demonstrate professional ethics and demeanor at all times. 
Excellent verbal and written communication, customer service and project management skills with the ability to manage multiple projects to completion within budget and on schedule. 
Proficiency with Word, Excel, PowerPoint and Outlook. Proficiency in Articulate 360, Lectora, Camtasia and/or other online course development tools. 
Experience working with senior executives and globally distributed teams.

 

---

The above declarations are not intended to be an "all inclusive" list of duties and responsibilities of the job described, nor are they intended to be such a listing of the skills and abilities required to do the job. Rather, they are intended only to describe the general nature of the job, and are a reasonable representation of its activities.