ISPE's Women in Pharma® (WIP) bridges gender, cultural, organizational, and geographic boundaries to maximize the impact women have on the pharmaceutical industries and their communities. By being part of WIP, you impact the pharma industry by eliminating barriers and unconscious biases while fostering partnerships and creating value in the workplace through maximized contributions.
Our Mission
ISPE Women in Pharma® provides women in the pharmaceutical industry a forum for connecting and collaborating on technical and career advancement topics.
Women in Pharma's inclusive community leverages a network of mentors, role models, and resources across all levels to foster balanced professional success.
---
Break the Bias
International Women's Day
Every year, the world rallies together on March 8th in support of International Women's Day. This year, the movement is diving into the importance of creating a world free of bias, stereotypes and discrimination. Today and every day we celebrate the idea of breaking down barriers and supporting pharmaceutical professionals along, as we work Women in Pharma is working collectively to #BreakTheBias.
---
Foundation
ISPE Foundation supports education, training, and research for the advancement of innovative technologies and provides solutions to global challenges in the development, manufacture, and supply of quality pharmaceutical products for the benefit of patients around the world.
One of the programs the ISPE Foundation supports is the Women in Pharma®. Women in Pharma® provides women in the pharmaceutical industry professional training and education to foster mentorship and networking opportunities for women to drive their successful career progress.
Online Community
Get involved by participating in discussions and sharing ideas while connecting with women from around the world by joining the Women in Pharma Online Community.
---
Women in Pharma® News
---
The Bridge Newsletter
Sign up for The Bridge, Women in Pharma's Exclusive Newsletter
---
Host or Attend a Women in Pharma® Event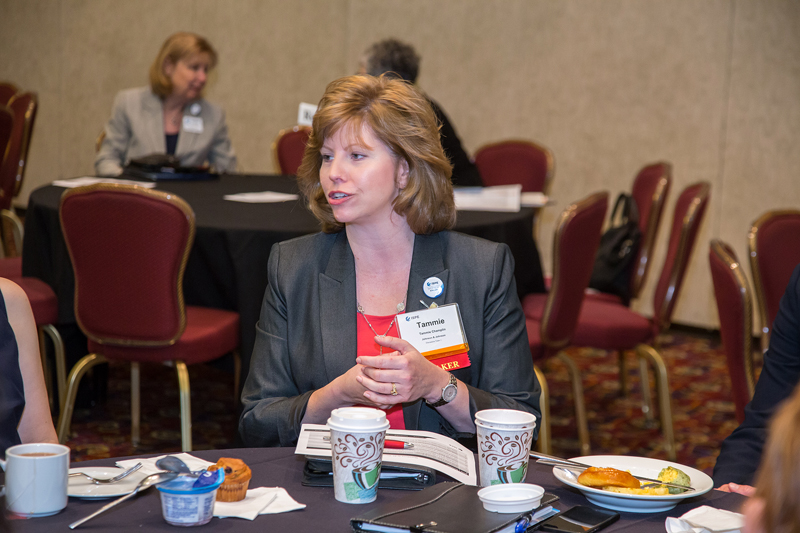 Programs and Fundraising Efforts
The Women in Pharma® community hosts activities and sessions at many ISPE International Events. Members of the group will also be selling buttons at ISPE events. Those who donate $10 or more ($5 or more for students) will receive a Women in Pharma® button. Every dollar from the button sales will be contributed to a scholarship fund supporting future opportunities for women in the industry.
ISPE Affiliates and Chapters support the Women in Pharma® initiative by providing local programming and raising funds through the button program. In addition, Women in Pharma® Mentor Circles have been established around the globe. A full toolkit has been developed to guide Affiliates and Chapters in hosting their own Women in Pharma events. This toolkit is available on the Affiliate and Chapter Resources page (login required).
Connect & Collaborate with Women in Pharma® Mentor Circles, Webinars, and Book Clubs
ISPE's Women in Pharma ® Mentor Circle program helps women in the industry grow relationships and enhance career development, leading to more women in future leadership positions. Mentor Circles around the world promote supportive relationships, friendships, and technical and career advancement learnings. Everyone in the industry is critical to supporting this cause, so encourage your colleagues to participate in Mentor Circles! Become a mentor, a mentee, or both!
Women in Pharma® Book Clubs provide the opportunity to connect over stimulating discussions of fiction and non-fiction books. People from around the world share their opinions and impressions while examining a pre-selected book's message, purpose, and the wisdom gained from reading it. All are invited to join in these thought-provoking and inspiring Women in Pharma® Book Clubs.
Webinars and networking events such as lunch & learns offer interesting discussions and topics that range from the ability to transform and empower yourself to building leadership skills to navigating the Covid-19 era, as well as technical sessions led by industry experts that educate participants on various aspects of current industry challenges and accomplishments. Social hours, such as Sunrise to Sunset coffee and happy hour virtual gatherings, provide relief from work while connecting with other women in pharma members from around the globe to connect, collaborate, network, and have fun!
Affiliates and Chapters who wish to participate in the Women in Pharma® initiative should review the Women in Pharma® Policies for Affiliates and Chapters. These policies were established in order to ensure consistency in the program while providing support for Women in Pharma at the International and local levels.
---
Questions
For more information about the Women in Pharma® at ISPE and it's many benefits contact the Women in Pharma Committee at ISPE.