Given the impact of the evolving pandemic, an aging population, the increase in diseases with unmet needs, and an unprecedented rise in chronic diseases, the need for a constant focus on collaborative innovation and agility will shape Pharma's priorities in the foreseeable future. ISPE will be the leader to set the pace for knowledge sharing that speaks to the current and future needs of the industry.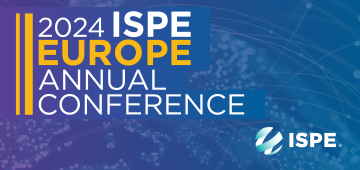 16 - 18 April 2024
Lisbon, Portugal and Virtual
---
ISPE Expert Xchange is an interactive, collaborative experience that unites forward-thinking pharma professionals with engaged subject matter experts for immersive, topic-focused events. Benefit from years of unparalleled knowledge as leading authorities in their field through:
Requested Submission Topics:
---
ISPE Pharma Best Practices Webinars feature leading subject matter experts covering critical, relevant topics in pharmaceutical manufacturing. These live, virtual webinars give registrants the ability to attend live, as well as access to the content On Demand.
Requested Submission Topics: