Just Published: Product Quality Paper & Decommissioning Facility & Equipment Guide
New Concept Papers
The Role of Process Capability in Monitoring Product Quality: Monitoring Requirements and Self-Audit Continuous Improvement Opportunities
Process capability is not a regulatory requirement, but it is a supporting tool that helps organizations understand how a particular process is behaving and therefore, may be used to support product quality. For example, maximizing this ratio reduces risk to the patient, reduces the risk of drug shortages, and enables companies to provide products more reliably to patients around the world. Improving capability requires prioritization and a comprehensive understanding of the most important sources of variability in the process, excipients, raw materials, components, equipment, and supply chain.
Through understanding of this variability, action plans aimed at controlling and reducing variability can be implemented. This concept paper explores key considerations and challenges associated with implementation of process capability indices within the pharmaceutical industry.
Data Privacy: A Compliance Blind Spot
Clinical computerized systems, such as clinical trial databases, frequently process personal data, and thus require compliance with data privacy regulations. Controls required by data privacy regulations include encryption and restricted access, along with informed consent. Challenges associated with data privacy regulation include minimal clear guidance on requirements, often unclear scope of data privacy, and complexities associated with global footprints.
This concept paper aims to highlight where data privacy regulations could apply, and the requirements for computerized system implementation arising from those regulations. The data privacy principles described in this paper are condensed into tangible and meaningful actions with respect to clinical systems implementation. Case studies are provided to show real world examples of how privacy principles and regulations affect clinical systems.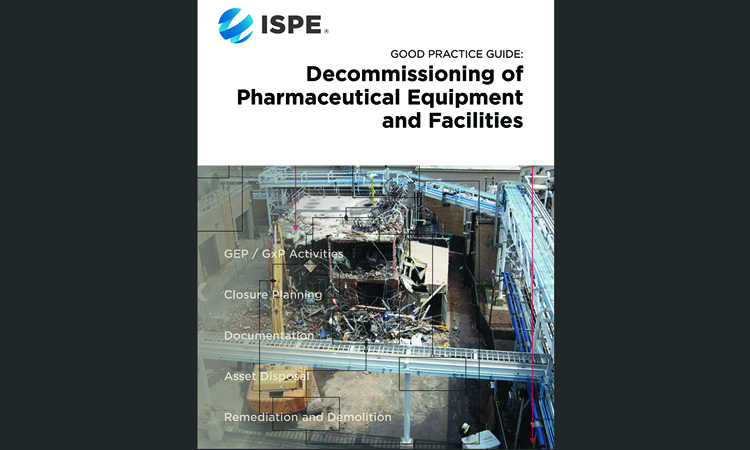 New Guidance Document
Good Practice Guide on Decommissioning of Pharmaceutical Equipment and Facilities
"Decommissioning" is a general term for a process to remove something from active status. It may be a precursor to putting facilities/equipment into storage, repurposing, or demolition/disposal. There are many factors and requirements to consider in this process, including documentation, process management, environmental, health, and safety, compliance, financial, operational, maintenance, supporting contracts, and interfaces with other facilities and site utilities.
The ISPE Good Practice Guide: Decommissioning of Pharmaceutical Equipment and Facilities provides information on best practices to be used for the decommissioning and disposal of assets ranging from a single item to a whole facility. This Guide brings together a wealth of information from a wide range of professionals in the life sciences industry who have vast experience with site closures, from decommissioning of small plant items through to complete operational sites and product/equipment transfers. The Guide compiles practical information from past lessons learned, helping readers to avoid reinventing the wheel when it comes to decommissioning activities and supporting documentation.
The Guide aims to provide both definition and explanation of the process of decommissioning. This Guide is intended to be a "one-stop-shop" for basic information required for the decommissioning of equipment and facilities.