Risk-Based Manufacture of Pharmaceutical Products
The ISPE Baseline® Guide: Risk-Based Manufacture of Pharmaceutical Products (Risk-MaPP) (second edition), provides a scientific risk-based approach based on ICH Q9: "Quality Risk Management," for managing the risk of cross-contamination within shared facilities. Risk-management processes should be used to determine and document reasonable and acceptable risk in order to maintain product quality and operator safety and to satisfy regulatory requirements.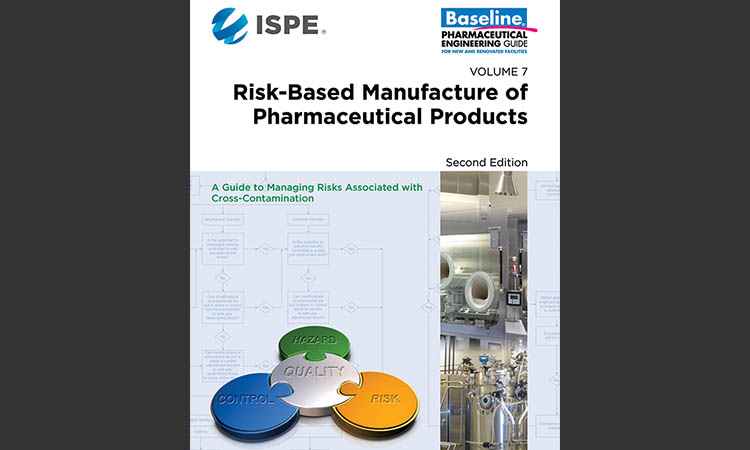 This second edition provides a process that allows manufacturers to assess risk and determine where control strategies are necessary to meet acceptable limits for cross-contamination. The control strategies to manage risk can vary from administrative to full dedication or segregation. Typically, some combination of control strategies may be necessary. This Guide is intended to provide a consistent approach on setting acceptable limits to assess the potential of cross-contamination, thus enabling implementation of appropriate controls to facilitate safe and affordable drug product manufacturing.
The ISPE Risk-MaPP Baseline Guide (Second Edition) acknowledges that the overall principles presented in the first edition are still valid, but includes several changes to support ongoing developments:
Information has been added to support significant changes in regulations and the application of regulations. These include:

Updated EU GMPs relative to the use of quality risk management principles in managing the risk of cross-contamination.
EMA-issued guideline on setting health-based exposure limits (HBELs) for use in the risk management process for shared facilities. This guidance also states that PDE (permitted daily exposure) and ADE (allowable daily exposure) are effectively synonymous.
ICH-issued M7 guideline "Assessment and Control of DNA Reactive (Mutagenic) Impurities in Pharmaceuticals to Limit Potential Impurities in Pharmaceuticals to Limit Potential Carcinogenic Risk," which sets a threshold of toxicological concern (TTC) for mutagenic impurities in drug substances and drug products when there is insufficient data to calculate the acceptable limit.
Adoption by US and EU regulators of a life cycle approach to process validation incorporating three stages of process design, process qualification, and continued process verification. The process validation life cycle approach recognizes that validation is an ongoing control strategy to manage risks and maintain process control. The concept of ongoing assurance of cleaning process efficacy is one of the keys to the control of cross-contamination outlined in this Guide.
Implementation of risk-based approaches to managing the risk of cross-contamination and sharing lessons learned.

Information has been relocated, so that the layout of the Guide aligns with the ICH Q9process.
Updated application example has been added, based on an increased understanding and more experience with quality risk management, and more specifically with risk assessments for cross-contamination.