InTouch
November / December 2023
Facility of the Year Awards Honor Groundbreaking Facilities
Since 2005, ISPE's Facility of the Year Awards (FOYA) have recognized state-of-the-art projects utilizing new, innovative technologies to improve the quality of products, reduce the cost of producing high-quality medicines, and demonstrate advances in project delivery.
Each year, submissions are accepted from projects worldwide, representing breakthroughs in various disciplines, from automation and integration to the development of medicines for underserved populations. Ultimately, a panel of industry leaders chooses the projects that set the standard to receive FOYA in the categories of Innovation, Operations, Supply Chain, Pharma 4.0™, and Social Impact.
Meet the 2023 FOYA Category Winners
From a facility making groundbreaking advancements in sustainability practices, including a goal to be carbon net zero by 2030, to a vaccine manufacturing facility that produced hundreds of millions of doses of COVID-19 vaccines, 2023's FOYA Category Winners represent leadership and innovation that span the globe.
Innovation: FJ2 Project, Chugai Pharma Manufacturing Co., Ltd.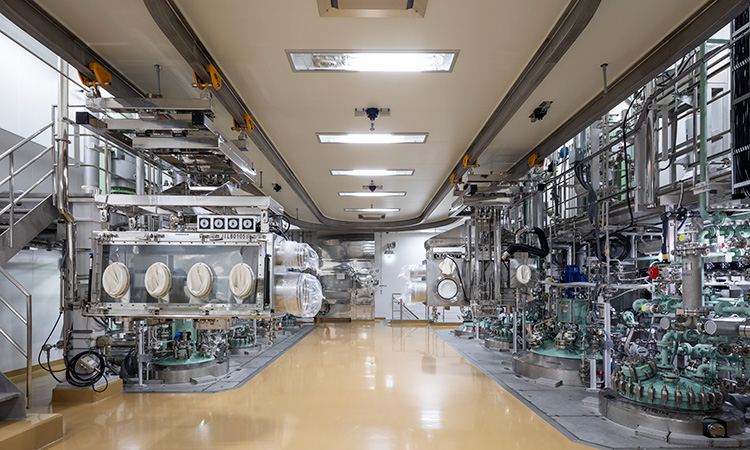 Winners of the Innovation FOYA category exemplify the novel application of process manufacturing techniques, innovative design concepts, new technologies, and unique solutions, demonstrating the next generation of pharmaceutical and biotechnology facilities. Chugai Pharma Manufacturing Co., Ltd.'s FJ2 is an API facility built for the manufacture of small and mid-size molecule drugs to be used for clinical development purposes. Located in the heart of Japan at a key transportation point, the construction and commissioning of the manufacturing center were completed in August 2022.
Chugai is notable for its focus on safety throughout the entire project design. The FJ2 facility has several innovative building design and equipment concepts implemented to protect both the product and the worker. This includes isolators applying smart containment technology developed by JGC, world-class high potency containment technology, and design considerations for even the worst-case scenarios such as destructive earthquakes. Learn More
Operations: WuXi Biologics CRDMO Ireland, WuXi Biologics Ireland Limited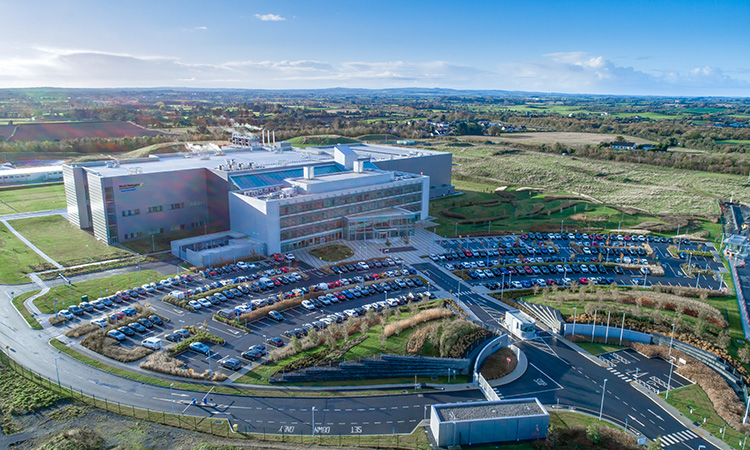 The WuXi Biologics facility in Dundalk, Ireland, is a contract research development and manufacturing (CRDMO) facility. This project exemplified the category's focus on the application of novel tools and approaches to deliver projects that improve efficiencies, overcome unusual challenges, promote effectiveness, and organize stakeholders and project team participants with successful outcomes.
The facility deploys hybrid, single-use, scale-out production technology for multiproduct mAb and recombinant protein drug substances and houses innovative manufacturing science and technology labs to support customers with manufacturing capacity and product research and optimization.
Not only is the 467,000-square-foot greenfield facility one of the largest facilities of its kind in Europe, with two manufacturing areas utilizing 6 x 1KL single-use (SU) bioreactors for perfusion and 12 x 4KL SU fed-batch bioreactors, the facility was brought to fruition in record time while overcoming a series of challenging circumstances. These included ensuring the safety of the project team during the height of the COVID-19 pandemic, the discovery of archaeological remains on the project's site dating to the Neolithic period, and undertaking significant efforts to reduce construction and traffic impacts on neighbors. Learn More
Supply Chain and Social Impact: NISHWAS "The Breath of Relief," Serum Institute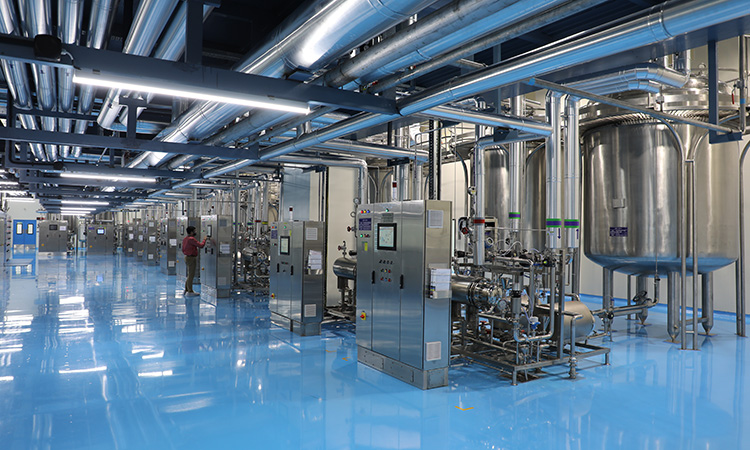 The Serum Institute of India Pvt. Ltd's NISHWAS project was awarded two 2023 FOYA Category wins—Supply Chain and Social Impact. Not only did the NISHWAS project exemplify the application of principles, systems, and management tools aimed at improving operational speed, robustness, and response under time constraints, but the project also had an extensive impact on the well-being of millions of people.
Serum made the exceptional accomplishment of producing COVID-19 vaccines at a commercial scale in six months, beginning design modification on 1 October 2020, and rolling out the first batch of vaccines on 31 March 2021. This was made possible despite the challenging work environment created by the ongoing COVID-19 pandemic through real-time project risk management and close multi-disciplinary coordination.
Ultimately, Serum supplied over 1.47 billion doses of Oxford–AstraZeneca's Covishield vaccine in 2021 and 276 million doses in 2022. During the same period, Serum manufactured and supplied more than 9 million doses of Novavax's Covovax/Nuvaxovid COVID-19 vaccine in 2021 and 129 million doses in 2022. By the end of 2022, Serum had supplied COVID-19 vaccines to over 90 countries. Learn More
Pharma 4.0TM: South San Francisco Clinical Supply Center, Genentech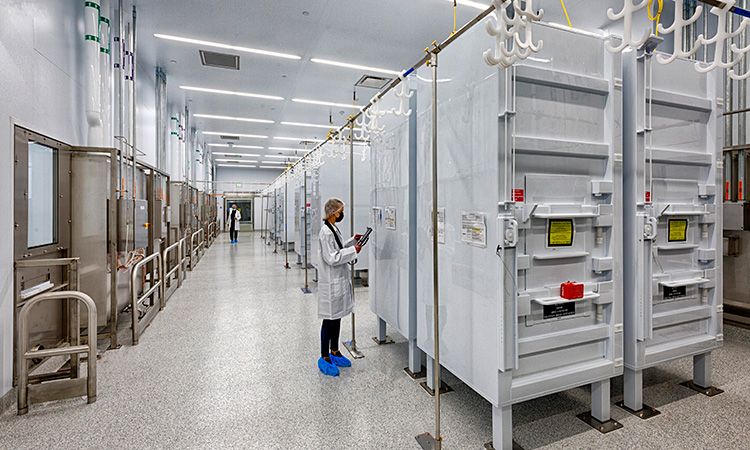 Winners in the Pharma 4.0™ category embody the Pharma 4.0™ concept, often referred to as continued innovation and integration of digitalization and automation. However, Pharma 4.0™ is more than an automation system or interconnective facility; it is the end-to-end integration and optimization of systems and processes throughout the facility.
Genentech's South San Francisco Clinical Supply Center is a 78,000-square-foot/2,000-L-scale, small-volume clinical biologics facility that was completed in 19 months. The facility is recognized as a role model in applying bold objectives, deep alignment, end-to-end planning, and innovation in using digital technologies. The resulting facility delivers improved outcomes in construction, safety, productivity, and patient access to innovative medicines.
Notable facility highlights include fully integrated automation, robotics, and operations management systems; rapid response and agility goals that are aligned with clinical supply chain optimization; the ability to easily scale from a single batch to campaigns in the same facility; and full digital validation and a paperless manufacturing operation. Learn More
Social Impact—Sustainability: Glassia Manufacturing Building, Takeda SA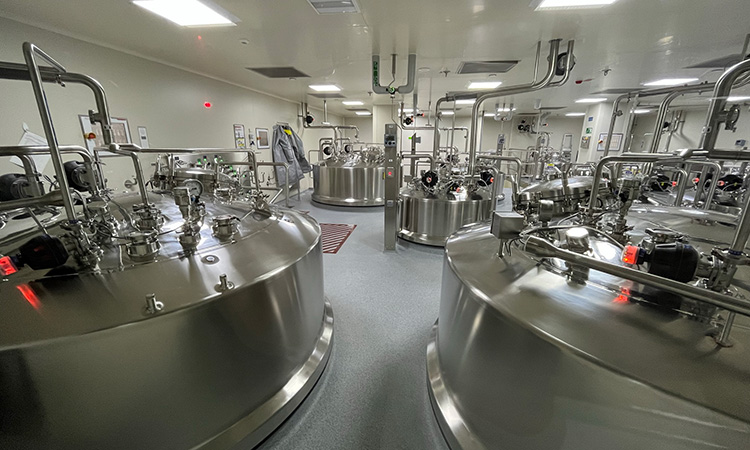 Takeda's Glassia Manufacturing Building in Lessines, Belgium, won for its application of innovative sustainability technologies and focus on the effective use of resources to reduce environmental impact, including a goal to be carbon net zero by 2030. The Glassia Manufacturing Building approaches sustainability at every level, from the supply of raw materials to the production of its therapies, to the shipment of its vials of finished products to over 80 countries. The entire value chain is continually analyzed to reduce its footprint wherever possible.
Takeda's Lessines site is the first pharmaceutical manufacturing site in the world to recycle its wastewater to drinking water standards and reuse it in the production process. The site is also entirely paperless, engages extensive waste management procedures, has over 8,000 solar panels installed (with plans to install more in coming years), and plans to employ geothermal wells and two wind turbines to help it meet its carbon net zero goals.
From a facility making groundbreaking advancements in sustainability practices, to a vaccine manufacturing facility that produced hundreds of millions of doses of COVID-19 vaccines, 2023's FOYA Category Winners represent leadership and innovation that span the globe.
In addition to sustainability efforts, social initiatives have been undertaken at the facility, including collecting and delivering medical devices to Ukraine, road clean-up activities around the site to safeguard the environment, and volunteering days organized to help local associations. Learn More
Honorable Mention: Project Tomorrow, Nexus Pharmaceuticals, Inc.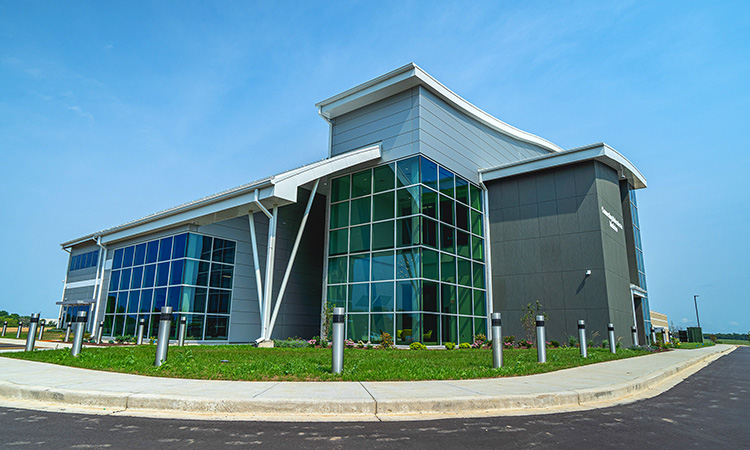 The Honorable Mention category recognizes projects that did not win a specific category but were successful while overcoming significant challenges in planning, execution, and delivery. Nexus Pharmaceuticals is a uniquely American family company, built on the dreams of its founder, Mariam S. Darsot, to fill a gap in the market to develop better products at lower costs for consumers. Nexus specializes in developing priority generics, such as hard-to-formulate, critical-need molecules that are routinely in short supply. Project Tomorrow showcases Nexus Pharmaceuticals' consistent focus on meeting patient needs for the long term.
The facility currently employs state-of-the-art isolator technology, two vial-filling suites, and the capability to produce aseptic, terminally sterilized, and lyophilized products. While establishing an impressive design and technology aligned with current industry standards, Project Tomorrow also includes thoughtful plans for maintaining quality standards as facility capacity and capability expand to support up to six fill lines. Delivering these capabilities as a small, family-owned generic company showcases their commitment to patients and their company mission. Learn More
---
Submit Your Materials for the 2024 FOYA
Has your company recently designed, built, or renovated a best-in-its-class, state-of-the-art pharmaceutical or biotechnology facility? Submitting your facility for a FOYA is an opportunity to showcase your team's hard work and innovation within the pharmaceutical and biotechnology manufacturing industries. Final project submissions are due 4 December 2023.