Nexus Pharmaceuticals, Inc.
Location: Pleasant Prairie, Wisconsin USA
Project: Project Tomorrow - Aseptic Manufacturing Facility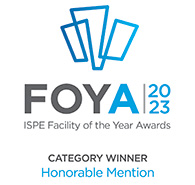 ---
Nexus Pharmaceuticals, Inc. is a woman-led, minority-owned, and family-owned healthcare company and certified diverse supplier based in Lincolnshire, Illinois, USA. Nexus is a uniquely American family company, built on the dreams of its founder, Mariam S. Darsot, to fill a gap in the market to develop better products at lower costs for consumers. Nexus specializes in developing priority generics, such as hard-to-formulate critical-need molecules that are routinely in short supply.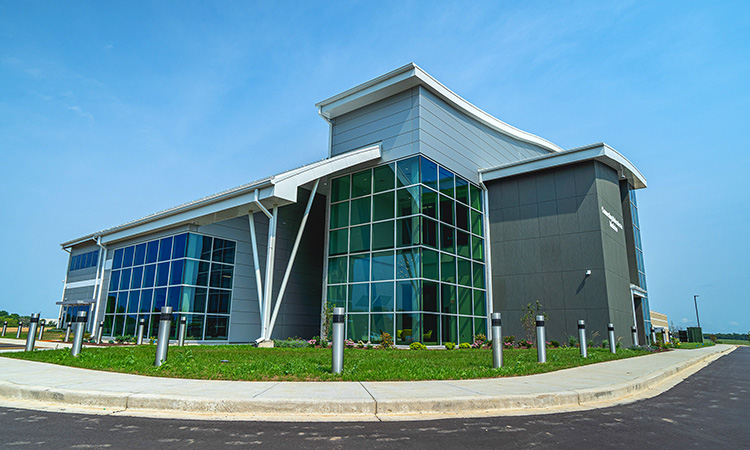 Project Tomorrow is Nexus' 16 acre greenfield sterile filling facility in Wisconsin. The initial stage, a $85.3 million, 84,000-square foot facility, opened in 2022 with a high-speed manufacturing vial line. Phase 1A will add a barrier isolator based liquid/lyophilized vial filling line. Phase 1B will add a barrier isolator-based syringe filling line which is currently being fabricated for installation in early 2023. The facility currently employs state-of-the-art isolator technology, two vial filling suites, and the capability to produce aseptic, terminally sterilized, and lyophilized products.
The Nexus business model as a generic manufacturer, is focused on innovating processes to transform difficult-to-manufacture specialty and generic injectables into products that are easier to use and less labor-intensive to make. These products also tend to be the most at risk from a supply perspective. Therefore, Nexus' aspiration is to enable reliable product supply and ensure the highest quality for their patients.
As Nexus' latest endeavor, Project Tomorrow delivers new capability with isolator filling and a thoughtful design that allows continued expansion, keeping in mind patient safety needs. The design has been thoughtful in all respects to deliver the current manufacturing capabilities as well as expansion capability.
---
What is unique about this ISPE Facility of the Year submission is the consistent focus of the family-owned business on their commitment to the patient. The substantial investment in the facility to date, as well as the thoughtful planning for continued expansion, demonstrates their dedication to meeting patient needs for the long term. They have not deviated from their company mission as they advance their facility capacity and capability. The design and technology included in Project Tomorrow is impressive and in line with current with industry standards, however delivering these capabilities as a small generic company, and with a keen eye on continued expansion, showcases their mission in action and really makes this project special.
For all the above reasons, the ISPE Facility of the Year judges recognize Nexus Pharmaceutical's Project Tomorrow with an honorable mention award.
Supply Partners and Key Participants:
Manufacturer/Owner Name: Nexus Pharmaceuticals
Engineer/Architect (A&E):
Integrated Project Services, LLC (IPS)
Pierce Engineers, Inc.
Pinnacle Engineering Group
Construction Manager: Turner Construction Company
Main/General Contractor: Turner Construction Company
Commissioning Qualifications & Validation Services:
SAVIS, Inc.
cGMP Consulting, Inc.
Project Manager: RLSmith LLC
Piping Subcontractor: J.M. Brennan, Inc.
HVAC Subcontractor: J.M. Brennan, Inc.
Automation and Control Suppliers:
Siemens Life Sciences
Rockwell Automation
Major Equipment Suppliers/Contractors:
Franz Ziel Gmbh
Bausch + Stroebel + Co. KG
Fedegari Technologies, Inc.
IMA Life
MECO