Insights
September / October 2018
ISPE Foundation Launch: New Ways to Address Key Pharma Industry Needs
On 19 June, ISPE officially launched the ISPE Foundation. The philanthropic arm of ISPE "will enhance ISPE's ability to support its members and the pharmaceutical industry as they prepare to address new and evolving industry demands," according to Michael A. Arnold, ISPE Foundation Board Chair, and John E. Bournas, ISPE CEO and President.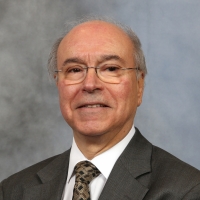 The ISPE Foundation will initially focus on three key needs of the pharmaceutical industry.
BUILDING THE WORKFORCE OF THE FUTURE
GOALS: Attract, support, educate, and train talented young people entering the industry. Through the ISPE Travel Grant Program, students and young professionals can receive financial support to further their professional development and contribute to building the industry's future workforce.
PURPOSE: Establishing an appropriately skilled and plentiful workforce for the future is one of the biggest challenges facing the pharmaceutical industry today. Workforce composition and required skills are changing due to technological innovations in drug manufacturing, such as biotechnology, automation, and multifunctional manufacturing sites. There is a critical need for a robust global pharmaceutical workforce to ensure safe, effective, efficient, and continuous supply of quality medicine for patients.
EMPOWERING WOMEN AND INCREASING DIVERSITY
GOALS: From providing professional training and education to fostering mentorship and networking for women and ethnically diverse people, these initiatives will drive the successful career progression of underrepresented groups in the pharmaceutical industry.
PURPOSE: The pharmaceutical industry is behind the trend in addressing imbalances in the representation of women and diversity in the workforce, as a recent McKinsey & Company study illustrated. To create greater equality, opportunity, and corporate success, there is an imperative to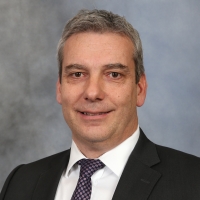 increase the numbers of people from underrepresented groups. The financial benefits of building this workforce can be great as well: The McKinsey study found that companies in the top quartile for gender diversity are 15% more likely to have above-average returns; those in the top quartile for racial/ethnic diversity are 30% more likely to have above-average returns.1
GLOBAL KNOWLEDGE EXCHANGE
GOALS: Make ISPE's highly regarded industry Guides available to emerging markets through the Emerging Markets Knowledge Exchange, and train and harmonize global regulators in industry best practices through the Global Training and Harmonization Fund.
PURPOSE: Aging populations and strong emerging economies are fueling a growing demand for medicines. Drug production is moving into new markets and companies are adapting current facilities to keep pace with technological advances. To meet this growth and the new challenges it presents, companies moving into new markets must plan and deliver manufacturing processes. Harmonization of regulations, scientific standards, and production quality is needed to maintain established industry standards.
ISPE EMBRACES THE CHALLENGES
ISPE determined that a foundation to fund a range of initiatives tackling the pharmaceutical industry's central and pressing issues will help to support its growth and success. Now is the right time to establish a foundation to address issues that affect the industry's future because "a primary objective of ISPE is to support our members and provide opportunities to enhance their career skills, to assist them in preparing for future demands of the industry," explained Arnold. The ISPE Foundation "will provide us with a means by which we can support the young professional, workforce of the future, and industry-wide efforts that are consistent with our strategic initiatives."
The launch of the foundation fulfills ISPE's mission, added Dr. Antonio R. Moreira, an ISPE Foundation Board Director. "Through its focus on facilities of the future, manufacturing and technical operations, quality matters, and strategic collaborations with regulators, ISPE provides important support to its members on the manufacture of the quality medicines so much needed by the patient population throughout the world." The Foundation's establishment is a natural next step, he noted. "Establishing the ISPE Foundation now provides ISPE the opportunity to expand its support to the pharmaceutical industry. The ISPE Foundation will carry out key initiatives that are central to the needs of the current industry globalization and development of advanced medicinal therapeutic products."
And the work that the ISPE Foundation will support is familiar territory, said Chris Reid, Secretary of the ISPE Foundation Board. "ISPE has always been passionate about supporting innovation and advancement in our industry, including supporting new professionals, diverse groups, and research into problems faced by our industry and approaches to addressing such problems. Such initiatives include our academic outreach, young professional communities, Women in Pharma®, research into the causes of drug shortages, and research into quality metrics. The ISPE Foundation provides an effective vehicle to support these initiatives and beyond to ensure that ISPE is focused on the priorities of our members and the needs of the industry."
Industry Challenges Determined ISPE Foundation Initiatives
Three key challenges facing the pharmaceutical industry form the backdrop for the Foundation's first initiatives:
Workforce shortage: In the United States alone, 60% of the country's 3.4 million pharmaceutical industry jobs could be vacant by 2025 due to a scarcity of people entering the industry.
Globalization: Pharma revenues are shifting from west to east: In 1995–2005, less than 20% of big pharma revenues came from emerging markets. In 2005-2015, up to 35% of corporate revenue was derived from the Asia–Pacific region and emerging markets.1
Lack of diversity: Only 28% of engineers in research and development are women, and women hold board seats on just 17% of the top 50 pharma companies. Ethnically diverse directors hold just 8% of those seats. This dearth of diversity "negatively impacts companies' performance across the board," according to a 2015 McKinsey & Company report. "More diverse companies are better able to win top talent and improve their customer orientation, employee satisfaction, and decision-making, leading to a virtuous cycle of increasing returns."2
The future of the industry is affected by potential challenges to efficiency and effectiveness because of the growing needs to create a pipeline to feed the workforce of the future, close gaps in workforce gender and diversity, and meet the pressing educational demands of the global workforce. Failure to meet these needs could hinder patients' access to quality medicines.
FOCUS: DEVELOPING PEOPLE
The three initial initiatives of the ISPE Foundation were chosen with care by the foundation board. "ISPE membership is comprised of many of the most talented and driven pharmaceutical scientists in the world. They contribute their time and skills in solving worldwide industry challenges, training and process development in critical areas such as biopharmaceuticals, regulatory, and process design and development," Arnold noted. "We need to supplement these expert skills with additional and more diverse skills that will be necessary for future professionals to be successful.For these reasons, the foundation has initially identified these three areas of focus."
Multiple initiatives were considered as potential focus areas that would support the foundation's mission and vision, Moreira said."Through a process of vetting and prioritizing these initiatives, the foundation board agreed unanimously that the workforce of the future, women/diversity, and global knowledge exchange represented the most impactful areas that the foundation would address from the start."
One component that will be supported in the Empowering Women and Increasing Diversity goal is ISPE's Women in Pharma®, which provides a forum through which women in the pharmaceutical industry can connect and collaborate on technical and career advancement. It also provides opportunities for women to speak on pharma issues, including delivering technical presentations and contributing to panel discussions. A community of Women in Pharma® mentors, resources across all levels, and educational sessions will be an enabler for career success and work–life balance.
Developing people is the focus of these three initiatives, noted Reid. "ISPE is passionate about patient welfare and supporting the advancement of health care solutions.To do this, our industry must engage the brightest  talent. The ISPE Foundation offers a tremendous opportunity to support the development of our brightest assets and to encourage a diverse workforce to ensure our industry draws from the deepest possible talent pool."
About the ISPE Foundation
Mission Statement
The ISPE Foundation supports education, training, and research for the advancement of innovative technologies and provides solutions to global challenges in the development, manufacture, and supply of quality pharmaceutical products for the benefit of patients around the world.
ISPE Headquarters
6110 Executive Boulevard, Suite 600
North Bethesda, MD 20852
T +1 301-364-9201
F +1 240-204-6024
ISPE Foundation Board of Directors
Michael A. Arnold, RPh, Chair
Timothy P. Howard, CPIP, PE, Vice Chair
Frances M. Zipp, Treasurer
Christopher J. Reid, Secretary
Antonio R. Moreira, PhD, Director
Andrew Signore, Director
John E. Bournas, Ex Officio
Learn more about the ISPE Foundation.
NEXT STEPS
Now that the ISPE Foundation has officially launched, the next step is to build funding from contributions. Planning for the foundation's future initiatives is on the horizon.
"The foundation board of directors and ISPE staff are excited about the opportunities we can provide through your donations to the foundation," Arnold said."As we firmly establish our goals and objectives for the near term we will be working as well on the longer-range initiatives and opportunities for our members. We are in the process of establishing a fund-raising committee to assist us in promoting our message and speaking directly with prospective donors. We encourage you to consider donating to the foundation and sharing this opportunity with others who may wish to do the same."
The ISPE Foundation will support cooperation among industry, academia, and regulatory agencies, Moreira noted. "Such cooperation will continue to be essential to the solution of current and future challenges. The ISPE Foundation is focused on initiatives that will contribute to such solutions by expanding on the unique strengths of ISPE as the premier professional society for the pharmaceutical industry."
Reid predicted that the contributions of the ISPE Foundation will be felt in the industry for years to come. "The ISPE Foundation is just starting out and focusing on some key areas that impact our industry and society today. Its ambitions reach beyond our current objectives, with future potential to support research into new strategies, approaches, and technologies that will further advance our industry and ultimately, patient care."
YOU CAN HELP
The ISPE Foundation needs your donations to fund its initiatives. Donors can contribute to a general foundation fund or to any of the three current initiatives. Learn more about the ISPE Foundation or make a donation.