How to Develop Your Career as a Pharma Young Professional
As part of my tenure as International Young Professionals Chair, I have the amazing opportunity to be a member of the ISPE International Board of Directors. At a recent board meeting, I sat down with six directors to ask them for advice on how to develop as a Young Professional (YP) and how to make the most of being an ISPE member.
Alice Redmond, Vice President, European Operations, Commissioning Agents, Inc. 
Flemming Dahl, Senior Vice President, Novo Nordisk A/S
Joanne Barrick, Advisor in Global Validation Support, Eli Lilly and Company
Jörg Zimmermann, Vice President, Vetter Development Services
Tom Hartman, Vice President, GMP Operations, Biopharm CMC, GlaxoSmithKline
Kelly Keen, Project Portfolio Management, BPm, F. Ho man-La Roche, Ltd.
The first half of our conversation is below; the other half will be published in the July-August issue of Pharmaceutical Engineering.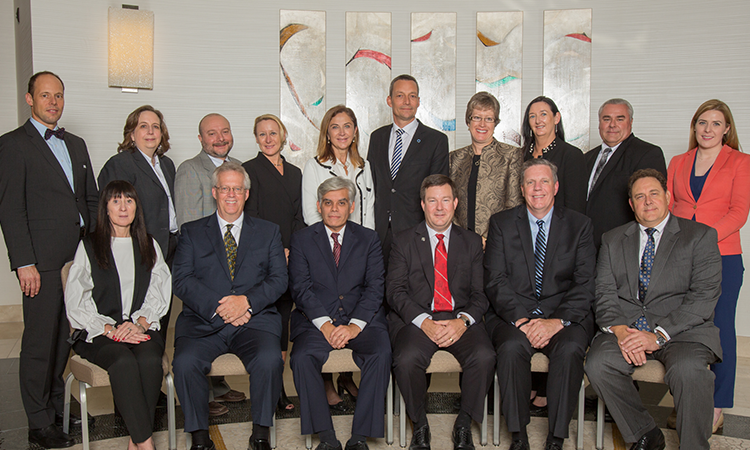 Why Should Students & Young Professionals Become ISPE Members?
Alice: It's an ideal forum for professional development that allows individuals to expand on strengths and develop in new areas. It's a fantastic way to acquire knowledge by interacting with other members. It's a great place to expand the mind technically, as well as hone communication, interaction, skills, and project-management skills. 
Flemming: ISPE enables YPs and students to get a professional network early on and to access up-to-date industry knowledge. 
Joanne: I wish I had understood as a student and early career professional how much help ISPE membership could have been. I had no idea how inexpensive membership was for YPs, and all the benefits available. ISPE is a great platform to connect with other YPs, who may be facing similar challenges, as well as more experienced folks who can mentor and/or open doors through additional connections. ISPE participation can also provide a much broader view of challenges and opportunities, both in the industry and in future areas of career focus. ISPE is an opportunity to learn and grow both personally and professionally.
Jörg: I see ISPE as a part of a lifelong learning experience: students and YPs can ask questions of more seasoned colleagues and expand their view to practices outside their own company. At the same time, the seasoned colleagues learn what is new and upcoming with the next generation. 
Kelly: It is an amazing opportunity to understand the broader world of biopharma, engage with industry professionals, interact with many large companies, and connect with government agencies. These are opportunities that school does not offer. 
Tom: I am aware of several YPs that networked their ways into good-paying industry jobs upon graduation. Don't expect opportunities to magically appear, however. The benefits of joining ISPE depend largely on your level of involvement and the commitment you make. ISPE provides an integrated platform for success, offering opportunities for networking in regulatory, quality, facilities engineering, good manufacturing practice manufacturing, process development, automation, etc. It's there for the taking.
What is the Best Way to Become Involved?
Alice: Start going to local events and get involved in the area closest to your degree or current work. Starting like this gives confidence to expand to other areas of interest and professional development. 
Flemming: Participate in an ISPE event to see if it's something for you! 
Joanne: Be active and open to volunteering, as even small tasks can lead to bigger opportunities. Some examples are helping to facilitate conference sessions by carrying a microphone to those asking questions, offering to take minutes for a COP (community of practice) and selling buttons to support Women in Pharma® scholarships. These jobs do not take a lot of technical knowledge but can introduce you to a larger network. Everyone has something to offer! 
Jörg: I think that this is a misconception we often have: "What I know is trivial and everybody knows it." That is not true! Coming into the industry from university, the YPs bring the latest thinking with them. My advice is to be open, be candid, ask the questions that bother you, and don't worry. Everybody started somewhere! 
Kelly: Volunteer with your local chapter. Attending events and being active is key—not just joining. Attending a national event is an amazing opportunity to network and meet other YPs. Take advantage of the mentoring opportunities available, and don't be afraid to find your own mentor at the ISPE events. 
Tom: Don't be shy! Everyone that attends an ISPE meeting is there to learn something, including Board members and our CEO. You know more than you realize. The industry is being transformed by YPs, who think differently in terms of social media, access to knowledge, and energy. Your eagerness, thirst for knowledge, and current contributions to the industry are more important than in-depth knowledge on one or two topics.
How did you get involved in ISPE? Join the conversation on the YP Community page. To join the YP Community, select it during registration or update your account on ispe.org.