Award-Winning Young Professional Makes Big Professional Impact
Delaware Valley Chapter Executive Vice President Eleanor Small, 34, is a woman with a passion for science and technology. Although still early in her career, she has already accomplished a lot, including being awarded the prestigious Delaware Valley Young Engineer of the Year award for 2019.
Small is the daughter of an active-duty US Air Force father. Her mother is a registered nurse midwife, and her father is a medical doctor. Small was born in the United Kingdom and spent her formative years in the United States. As is common for military families, the family moved frequently and lived around the country, including in Alaska. Because of this, Small attended three elementary schools, three junior high schools, and two high schools.
Small's love for physics and chemistry began in high school, and she carried that passion for science with her to Johns Hopkins University in Baltimore, Maryland, where she completed her bachelor of science in chemical and biomolecular engineering in 2006. She then earned her doctorate in chemical and biological engineering at Drexel University in Philadelphia, Pennsylvania, in 2012.
Building a Career
Small started her career as a product development scientist in a postdoctoral position at the global oral care business unit of Johnson & Johnson Consumer Inc. in Skillman, New Jersey. Two years later, she was hired full time as Senior Scientist in Oral Care Product Development, where she was responsible for the formulation, claims support, and global launch of the first clinically validated peroxide-free whitening mouthwash for the Listerine brand.
After working in oral care products for five years, she moved to the wound care product development team as a Senior Scientist in support of the company's Band-Aid brand adhesive bandages and Neosporin brands. In July 2018, Small was promoted to Principal Scientist, where she is the global technical lead in charge of development, claims support, scale-up, and launch of new products. She also leads one of the department's early-stage research platforms focusing on incorporation of new technologies into adhesive bandages to address consumer needs.
"I have the opportunity to work on an array of technologies and biological models to address the needs of individuals with minor wounds," Small explained. "We're looking at what we can do in terms of true science to ensure that the healing process is comfortable and worry-free. It's a great opportunity for me engage my scientific and engineering background for practical applications in the wound care space. What is most exciting is that some of the approaches we are exploring have never been commercialized and studied in great detail for the issues relevant to our consumers."
The immediate and significant impact of consumer health products on the everyday lives of patients is an important aspect of healthcare that is often overlooked. "It's interesting that even a minor wound can influence our behaviors," Small said. "For example, when you have a cut on your finger, you'll wash your hair with only four fingers so that you don't get shampoo on the wound. So, a cool aspect of what we do is help people get back to normal again. And with the skin being the largest organ of our body and our main defense against the world, it's important to keep it intact and healthy. Whenever there is a breach, it's important to get it healed in the right way."
You never get rid of a good idea—you figure out how to repurpose it.
---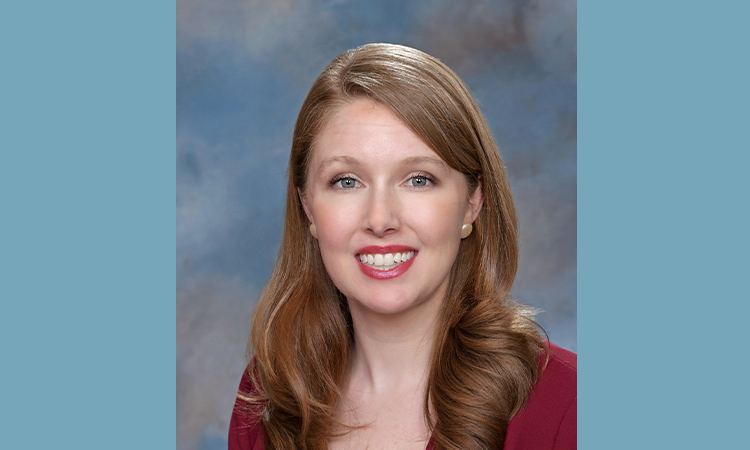 ---
Contributing Outside of Work
Small is actively involved in multiple professional organizations, such as the Engineers Club of Philadelphia, which brings together people working in different engineering fields from various industries. Small joined the club in 2012 and was active in the Delaware Valley Engineers Week planning committee, including helping plan the Young Engineers Social and leading the Undergraduate Student Paper Award selection through 2017. In February 2019, she received the club's 2019 Young Engineer of the Year award, which recognizes engineers under 35 for their professional accomplishments and contributions to the community.
"It's a real honor for me to be up there representing myself but also my field of engineering on behalf of ISPE, showing a unique career path for a chemical engineer," Small said, adding that the ISPE Delaware Valley Chapter submitted her name for the award. "And it is awe-inspiring because I know some of the previous winners of the award, and these people have been mentors to me."
In fact, it was one of those mentors, Alan Levy, who first encouraged Small to become involved with ISPE. She joined the Delaware Valley Chapter in 2013 and was elected to the board as Vice President of Communities of Practice the following year. In that role, she helped design a fully integrated, subject matter expert–monitored digital discussion board to strengthen the local Communities of Practices. The design was beta tested but ultimately was not moved forward because members are already digitally well served through ISPE's international Communities of Practices.
That did not deter Small. "You never get rid of a good idea—you figure out how to repurpose it," she said. "We are taking our digital platform and utilizing it to expand our educational program. Just recently, we tested an educational session for people who were not able to attend in person. Being able to see both the slides and the speaker created a different level of engagement." She said the Delaware Valley Chapter will continue to evaluate how to move forward with the digital platform.
In addition, Small is actively involved with her sorority's alumnae association. She was a member of the Kappa Kappa Gamma sorority while at Johns Hopkins and has been the Philadelphia Alumnae Association Foundation of Kappa Kappa Gamma president for the last four years. The association has an independent charitable arm that supports local and international philanthropy. She has also been a chapter adviser to the sorority's chapter at Princeton University since 2014. "The mentorship side of that is really important to me," she said. "I really love working with these young women, being there as a voice of guidance as they work their way through to becoming tomorrow's leaders."
Small lives in Philadelphia with her husband, whom she met in college. In their spare time, they are competitive ballroom dancers.