Student Chapter to Chapter President
Wendy T. Haines, PhD, DABT, CQA
My road to becoming an ISPE chapter president started by joining a student chapter.
In 1995, ISPE's Carolina–South Atlantic (CaSA) Chapter started student chapters at Campbell University and North Carolina State University (NCSU). These universities were perfect for new ISPE student chapters. Campbell had started a new pharmaceutical sciences degree program with instructors from the pharmaceutical/biotechnology industry. NCSU had an engineering program and many CaSA alumni.
I was a member of the charter class of the pharmaceutical sciences program at Campbell and was vice president of the ISPE Student Chapter during my last two years there. I liked attending our student chapter education events, but the tours of pharmaceutical/biotech companies were my favorite events. We were able to see "up close and personal" what each site did and speak with people who had different roles and responsibilities. Through attending educational sessions, I met people in our industry who I still know today.
After graduation, I worked on the genome project of the US Environmental Protection Agency (EPA) and the National Institute of Environmental Health Sciences, part of the National Institutes of Health. I thought it was important to stay involved in ISPE to continue learning more about the pharmaceutical/biotech industry and to maintain my network. I decided to pursue a PhD in toxicology at the University of North Carolina, Chapel Hill (UNC-CH) and conducted my research at the EPA. UNC-CH didn't have an ISPE chapter, although I knew a lot of scientific PhD students wanted careers in our industry.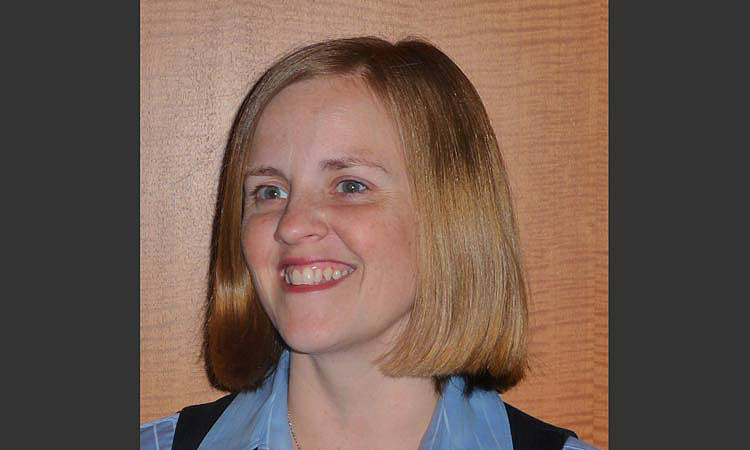 ---
I feel blessed to be a part of an industry that produces lifesaving medicine for patients.
COMMITTEES AND CONNECTIONS
With the help of Jane Brown, we started one of the first ISPE student chapters with PhD candidates at UNC-CH. We had typical student chapter events, including speakers and tours. One of our largest events focused on resume writing and interviewing techniques. We partnered with several other on-campus organizations to bring in human resource representatives and hiring managers from small and large pharmaceutical/biotech companies. The most helpful part of the event involved students being interviewed on stage with a critique from the panel of HR and hiring professionals.
While I was a student in 1999, I entered the student poster competition that ISPE started that year. Chapters conducted local poster competitions and the winners competed at the first International Student Poster competition at the ISPE Annual Meeting in 2000. I competed with about 15 other students from our chapter. The winner was one of my classmates in the PhD toxicology program, who went on to win the International Poster competition. I reentered the next year and won in both the local and international competition in 2001 at the Annual Meeting in Las Vegas—the first one I'd ever attended.
After 2001, I attended several ISPE Annual Meetings as a student, where I continued to expand my network and learn more about our industry. Since I had attended the Annual Meeting and was on my local student board, I asked if I could be on the Student Development Task Team (which later became the International YP Committee). I believe that I was the first student on this international group, which was named Best Committee/Task Team in 2002. I stayed active on the International Student Committee for many years, and later chaired the International Young Professionals (YP) Committee, which comprises both YPs and students. I later joined the Pharmaceutical Engineering Committee because of my interest in writing and editing.
FEELING OF FAMILY
As a student, one of the things that I loved about ISPE was its feeling of family. People were so willing to speak to me and answer my questions about our industry. I felt that they really cared and wanted to get to know me even as a student; this was not the feeling that I had gotten with other professional societies. Because of this family feel and the knowledge that I gained, I continued to be involved in my local chapter. While I was earning my postdoctoral degree, I served as co-chair for the Student Affairs Committee and became the chair of that committee for two years.
I was hired by a past president of the CaSA Chapter for a position at a small environmental firm. I also started teaching anatomy/physiology labs and became a lecturer at a community college. Later, I became a study director and research toxicologist at a contract laboratory organization with biotech and federal clients.
At the ISPE Annual Meeting in 2012, I reconnected with Bruce Craven, who had been the industry advisor to our Clemson University student chapter when I was the CaSA Student Affairs chair. I went to work for Bruce at Mangan Biopharm conducting computer-system validations. I also started a toxicological assessment service for clients, which involved literature review, risk assessment, and calculations to assist with cleaning validation and protect worker safety. 
MOVING ON UP
For the CaSA Chapter, I later became an at-large board member and then the chair of the Communication/Newsletter committee. I was asked to join the executive board as secretary in 2014. (CaSA rotates executive board positions so that each member serves all five positions from Secretary to Past President.) I am serving as President of the CaSA Chapter this year. I'm now the Associate Director of Technical and Scientific Services for PharmEng and Bruce Craven is my boss. My focus is on toxicological assessments and bringing in new clients.
I have attended the Joint Affiliate Council (JAC) and NASAC meetings at the ISPE Annual Meeting for several years. Chapter and affiliate leaders meet at these events to discuss what is working and what needs to improve for our members. It is a great way to learn and help others for ISPE.
My career and leadership skills have been enhanced by my involvement with ISPE. I have learned so much from the leadership opportunities that I have been given and my involvement in the organization. I truly feel that the connections that I have made are like an extended family—people who are there for me and will be there for me if I need anything. I have also learned so much about our industry and all the different facets it takes to get a drug to market that impact lives. At the end of the day, I feel blessed to be a part of an industry that produces lifesaving medicine for patients.