Why Online Communities Are Important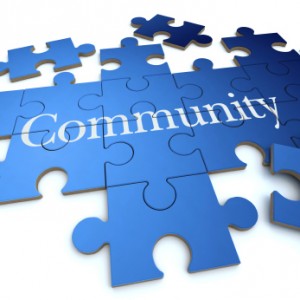 Building a community online isn't just about ISPE, it's about connecting with members who share your interest, concerns and who believe in advancing the industry. ISPE's online communities began with the idea of creating awareness around questions from the industry. Today, with more than 16 communities of practice and over 4,741 members engaged in a Community, it's not just discussions that are taking place.  CoP members are highlighting blog posts from ISPEAK and writing a synthesis of various ideas around issues or topics. Over the last year, I have been engaged in discussions with CoP members asking, "What can ISPE do to create better online communities?" These discussions were the first step in ISPE's process to make online communities easier to join and participate. Many felt ISPE's CoPs should be creating opportunities for members to engage with one another to solve problems, identify spaces where they can easily find information or engage with others in the community for this purpose. Achieving these goals has been my primary focus over the last year.  To successfully execute the deliverables, ISPE Communities of Practice will transform into Knowledge Communities, thereby expanding beyond an online networking forum. A new community presence and focus will provide opportunities for members to volunteer for new roles, participate in new community activities and explore new technology features. These changes cannot be successful without changes in technology! We will launch a new online community software in October with some great new features. The new software will:
Enable members to participate in discussions from email without needing to login to participate.
Provide member with the option to receive email notifications on favorite content topics posted in the community using Google-alert style emails.
Allow members to share content from third party public social media sites like LinkedIn, YouTube, Twitter, Facebook and others.
Stay tuned for more exciting updates about the new CoP Software! In the meantime, please consider updating your CoP preferences. Check out the complete list of ISPE's Communities of Practice today!  
By: LaTanya Benford
ISPE Director of Technical Communities