Meet Boehringer Ingelheim and J&J, Janssen Pharmaceuticals, Inc.– 2020 Facility of the Year Honorable Mention Award Winners
Honorable Mention recognizes projects that did not win a specific category but were clearly successful projects that overcame significant challenges in planning, execution, and delivery.
Boehringer Ingelheim Biopharmaceuticals China Ltd.
Project: OASIS
Family-owned since it was established in 1885, Boehringer Ingelheim is one of the pharmaceutical industry's top 20 companies and one of the world's largest manufacturers of biopharmaceuticals. Represented by the brand Boehringer Ingelheim BioXcellence™, it offers tailor-made contract development and manufacturing services to the industry, providing the entire production technology chain from DNA to fill and finish.
Boehringer Ingelheim's facility, OASIS, is designed to fulfill a maximum degree of flexibility: this includes a modular approach to fit out distinct manufacturing modules sequentially and implementing a single-use bioreactor design to react to various customer needs.

FOYA Judges
---
---
Boehringer Ingelheim's commitment to bring life-saving medication to meet increasing needs, included not just building a new facility, but also working with local government to change regulations. "Until very recently Chinese regulations did not permit contract manufacturing of biopharmaceuticals at all," said Dr. Jiali Luo, General Manager and Site Head of Boehringer Ingelheim Biopharmaceuticals China. "The rule was, if you own the drug, you have to manufacture it yourself and are not allowed to outsource the manufacturing to a third party." Years of hard work and diplomacy led to China's Standing Committee of the National People's Congress approving a significant revision of the Drug Administration Law in 2019, the Marketing Authorization Holder (MAH) system.
In addition to changing the future of medical care in China, Boehringer Ingelheim built a modern facility that can be expanded to meet patient, business, and market needs and incorporates environmentally friendly systems. The OASIS GMP facility is located directly in the heart of Zhangjiang Hi-Tech Park in Shanghai, China. The OASIS facility is set up in a modular approach with module 1 covering first bioreactors including an auto isolator fill and finish line and an expansion option for module 2. The site is the only biopharmaceutical site of a multinational company on the Chinese market offering contract manufacturing that meets global standards.
---
---
In December 2019, in collaboration with BeiGene Ltd., Boehringer Ingelheim Biopharmaceuticals China began manufacturing tislelizumab, a monoclonal antibody, which was the first biopharmaceutical manufactured by a multinational contract manufacture service provider in China and the first innovative biopharmaceutical commissioned under the new MAH model in China.
---
J&J, Janssen Pharmaceuticals, Inc.
Project: Raritan CAR-T Clinical Manufacturing Facility
Janssen's mission is to create a future where disease is a thing of the past. Part of the Pharmaceutical Companies of Johnson & Johnson, they are working tirelessly to make that future a reality for patients everywhere by fighting sickness with science, improving access with ingenuity, and healing hopelessness with heart. They focus on areas of medicine where they can make the biggest difference: cardiovascular and metabolism, immunology, infectious diseases and vaccines, neuroscience, oncology, and pulmonary hypertension.
The Janssen Pharmaceutical Companies of Johnson & Johnson used an innovative Commissioning, Qualification and Validation and hybrid parallel construction approach on the project. They were able to complete the project on an aggressive time schedule with zero reportable incidents and a perfect Total Recordable Incident Rate score of 0. 

FOYA Judges
---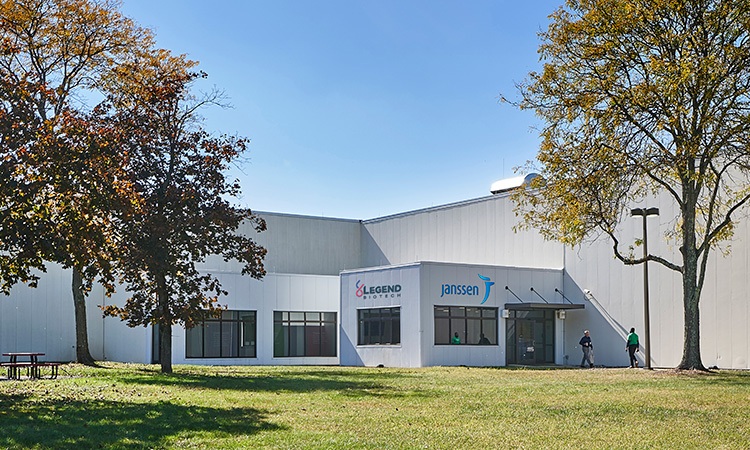 ---
With the current treatment options on the market, the 5-year survival rate for patients with multiple myeloma is approximately 50%. Although treatment may result in remission, most patients will relapse as there is currently no cure for the blood cancer. However, Janssen and Legend Biotech's innovative BCMA-targeted chimeric antigen receptor T (CAR-T) therapy, currently in global clinical development, is offering hope to patients with multiple myeloma and their families.
CAR-T therapy uses the patient's own immune system to identify and attack tumor cells. After collecting the patient's white blood cells, the T-cells are genetically engineered to produce CARs on their surface which enables the T-cells to recognize tumor cells. The re-engineered CAR-T cells are expanded and formulated in a cleanroom environment before returning to the patient for infusion. The CAR-T cells attack the cancer and stimulate the immune system to recognize the cancer cells if they return.
Janssen and Legend Biotech wanted to provide this innovative therapy to patients as soon as possible with no compromise to the companies' standards for quality. Two project design teams, one to design the cleanroom PODs and the other to design the stick-built modular facility, worked closely together to ensure both elements came together seamlessly. They used hybrid construction and a unique combination of on-site and off-site modular construction to help them meet their timeline and were able to achieve mechanical completion in just 9 months.
---
---
"The challenges around scale-up of 1st generation CAR-T processes are many, and the teams have been able to advance their thinking and improve their processes with each milestone, using technology and sound engineering to reduce the manual manipulations of patient samples through cell expansion, harvest, purification, and filling. " said Jeff Reinhardt, Program Delivery Lead, Advanced Therapies. "As this product moves towards the prospect of approval and commercialization, a robust, essentially closed manufacturing process has been developed to bring hope to as many patients as possible."
ISPE congratulates Boehringer Ingelheim and Janssen for their achievements in advancing research and development of medicines and for their FOYA Honorable Mention award winning entries. Learn more about the 2020 FOYA Honorable Mention winners.
---
Has your company recently designed, built or renovated a state-of-the-art pharmaceutical or biotechnology facility that is best in its class?
ISPE is now accepting entries into the 2021 ISPE Facility of the Year Awards (FOYA) Program, and your facility may be eligible to apply. Learn more about the Facility of the Year Awards submission process and your company could be the next Facility of the Year Awards Category winner. Nominate your facility in 2021
Want to learn more about the 2020 FOYA winning projects? Get inspiration for future innovations at these complimentary digital events.
Get a free Facility of the Year Awards Day Pass to take an in-depth look at each of the 2020 FOYA winning projects during the 2020 ISPE Annual Meeting & Expo. Claim your complimentary pass today to benefit from 3 hours of compelling and insightful sessions.
Join ISPE and prominent industry leaders on Tuesday, 3 November, as we come together to recognize the outstanding achievements of all the FOYA winners during the 2020 Facility of the Year Awards Virtual Banquet.