---
Janssen Pharmaceutical Companies of Johnson & Johnson and Legend Biotech USA Inc.
Location: Raritan, New Jersey, USA
Project: Raritan CAR-T Clinical Manufacturing Facility
Janssen Pharmaceutical Companies of Johnson & Johnson have several focus areas for maximum patient impact including Cardiovascular & Metabolism, Immunology, Infectious Diseases & Vaccines, Neuroscience, Oncology, and Pulmonary Hypertension.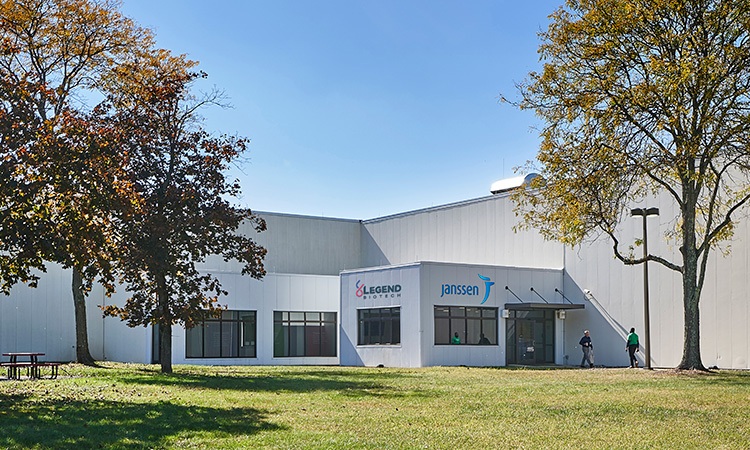 Legend Biotech is dedicated to quality, driven by excellence and committed to improving patient lives with a goal to develop innovative cellular therapies that bring us closer to a cure. Their research is focused on continuous innovation in the field of cell therapy. The company is future focused on emerging technologies that can help address some of the most chronic and life-threatening diseases.
In 2017 December, Janssen entered into a worldwide collaboration and license agreement with Legend Biotech to jointly develop and commercialize a therapy for multiple myeloma, an incurable blood cancer that occurs when malignant plasma cells grow uncontrollably in the bone marrow. IND approval of this therapy in 2018 enabled clinical development. Given the acute unresolved need in this area, time was of the essence to establish a clinical facility as soon as possible. The Raritan CAR-T facility is the result of the innovative approach taken by the Janssen team to meet these timelines.
This project involved retrofit of 38,000 square feet within an existing open shell space. Expediting GMP manufacturing facility for early-clinical trials was of utmost priority. Without existing facility within network, the Janssen team was forced to look at external cold shell building. This scenario created ideal conditions to develop a hybrid "conventional – modular" construction approach using iCON (IPS and G-CON product) pods. Selection of PODular solution for manufacturing spaces allowed the team to overlap utility and other stick-built construction onsite while manufacturing spaces were fabricated off site. This also allowed team staged expansion and limited initial capital spend to clinical phase appropriate manufacturing capacity building.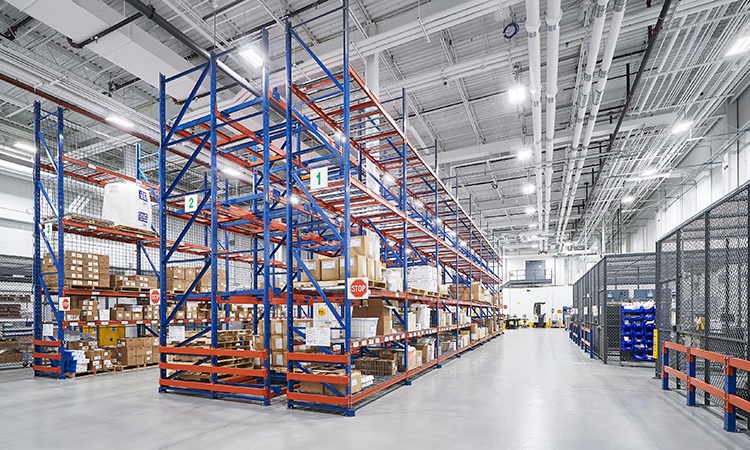 In addition to using hybrid construction approach, the project required an innovative C&Q approach to parallel hybrid construction approach. Using an approach leveraging ASTM E2500 and ICH Q9 concepts enabled the team to match the schedule demands of this project. The project team expertly executed the innovative Johnson & Johnson Specification, Design, and Verification (SD&V) program for Manufacturing Systems and Equipment. This combined with the construction approach assured schedule adherence for this aggressive project timeline. In addition, the team took the innovative approach of designing utility systems with a focus on sustainability. Use of design elements like glycol run-around energy recovery system and new air-cooled chiller with free cooling option clearly shows emphasis on sustainability. And while the schedule was the most important driving factor, the team was able to execute this work with zero recordable incidents with a perfect TRIR score of 0. Their attention to details in safety planning and comprehensive risk-based construction execution approach also shows the social responsibility focus of the project team. For this accomplishment, Janssen's Raritan CAR-T Clinical Manufacturing facility is receiving an Honorable Mention award from the FOYA Committee.
Supply Partners and Key Participants:
Manufacturer/Owner Name -
Janssen Pharmaceutical Companies of Johnson & Johnson
Legend Biotech USA Inc.
Engineer/Architect (A&E) - IPS-Integrated Project Services, LLC
Structural Engineer - Mainstay Engineering Group, Inc.
Civil Engineer - David A. Stires Associated, LLC
Construction Manager - HSC Builders & Construction Managers
Main/General Contractor - HSC Builders & Construction Managers
Piping Subcontractor Binsky Mechanical
HVAC Subcontractor - Central Sheet Metal Fabricators Inc.
BMS Automation and Control Supplier -Honeywell Building Solutions
EMS Automation and Control Supplier - Siemens Industry, Inc.
Telecommunication Engineers - MDT Infrastructure Solutions
Electrical Subcontractor - Forest Electric
Cleanroom Manufacturer - G-CON Manufacturing, Inc.
Cleanroom Subcontractors - 
AES Clean Technology, Inc.
Miltenyi Biotec B.V. & Co. KG
---
Boehringer Ingelheim Biopharmaceuticals China Ltd.
Location: Pudong New Area, Shanghai, China
Project: Boehringer Ingelheim´s Contributions to Facility Integration, Social Impact and Operational Excellence in China
Boehringer Ingelheim is awarded an Honorable Mention Award by the ISPE Facility of the Year (FOYA) judging committee for their new facility in Shanghai, China which is the first international provider of biopharmaceutical contract manufacturing solutions to clients in China.
Boehringer Ingelheim Biopharmaceuticals (China) Ltd.'s facility was officially put into operation in May 2017. The commercial facility OASIS is located directly at the heart of the Zhangjiang Hi-Tech Park in Shanghai, China. The commercial facility OASIS is designed to fulfill a maximum degree of flexibility: this includes a modular approach to fit out distinct manufacturing modules sequentially, implementing a single-use bioreactor design to react to various customer needs until the mode of operation. The interior installations as well as the enabling utilities are set-up in such a way to allow for further expansions. The spatial layout of the equipment in each floor of the sites' heart, the production building, is arranged to synergistically merge procedures and building. This is also reflected in the way in which the installations are distributed through the floors: while ground and roof floor locate enabling systems, the center floors are fully dedicated to drug substance manufacturing and drug product manufacturing, respectively. The closed proximity ensures operational efficiency and, in the end, secured product supply.
---
This highly flexible setup is combined with Boehringer Ingelheim's vision 'value through innovation' and the biopharmaceutical ambition to bring biopharmaceutical progress to patients. Considering that, Boehringer Ingelheim BioChina actively participated in a trial project with the local authorities to establish a Marketing Authorization Holder (MAH)/CMO model in China
For these reasons Boehringer Ingelheim has been awarded this FOYA honorable mention.
Supply Partners and Key Participants:
Manufacturer/Owner Name - Boehringer Ingelheim Biopharmaceuticals China Ltd.
Engineer/Architects (A&E) - 
The IT Electronics Eleventh Design & Research Institute Scientific and Technological Engineering Corporation Limited,
Jiangsu Super Clean Electronics System Engineering Co., Ltd.
Construction Manager - NE (Tianjin) Engineering Co., Ltd Shanghai Branch.
Main/General Contractor - Jiangsu Construction Group Corporation
Piping Subcontractor - Actemium / Ensysta Piping Systems Engineering (Shanghai) Co., Ltd./
HVAC Subcontractor - AL-KO Air Technology (Suzhou) Co., Ltd./
Automation and Control Supplier -  Schneider Electric (China) Co., Ltd./
Major Equipment Suppliers/Contractors - 
Thermo Fisher Scientific
Sartorius Stedim Biotech GmbH, A