Making the Information Systems Connection at ISPE's Annual Meeting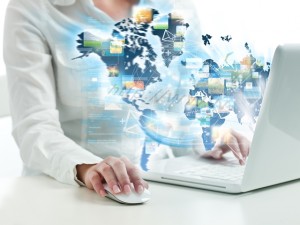 The integrity of laboratory data is crucial for audits and regulatory inspections. Compromised data impacts a manufacturer's bottom line and threatens the availability of therapeutic medicines. The industry is facing great pressure to produce pharmaceuticals at low cost while adhering to the highest safety and data integrity expectations. To meet the challenging demands of quality-driven, internal inspectors and safety-driven, government regulators, manufacturers are turning to innovative IT infrastructures. During clinical trials and regulatory reviews, an effective data management system can streamline budgetary requirements, as well as shorten development to market timelines. Complexity in global supply can be uniform through a structured, technology based network which establishes real-time data collection, storage, and sharing.
Today, advanced technology is exceedingly capable of contributing to a more secure global pharmaceutical manufacturing market. An important element of preserving the integrity of a product's lifecycle is the ability to track and trace through serialization and documentation of a product's inherent origins. In keeping with the core elements of GxP applications of traceability and accountability, drug manufacturers are implementing technological infrastructures capable of authenticating ingredients and products at any point on the global supply chain. Complexity and necessary mid-process modifications are driving technological information systems toward a more agile software development trend in regards to computer validation. Agile software development incorporates a more flexible, general product development approach where teams work in cycles toward a common goal. Are you interested in participating in discussions about this topic? Consider joining the ISPE GAMP® Community
Annual Meeting Connection  Data Integrity and Beyond The Information Systems track includes information, discussions, and workshops on a variety of topics important to the management, documentation, and compliance of the business of healthcare companies. Multiple sessions on the extremely hot topics of data integrity and serialization will be held. In addition, delegates will have an opportunity to learn about some of the work being done by ISPE related to the adoption and management of leading edge technologies like the use of mobile and cloud computing. Also of interest are a range of IT and automation related topics as varied as maintaining control of your computerized systems, the paperless laboratory, Agile software development of GxP applications, GxP IT infrastructure, and decommissioning a regulated system. Delegates who attend sessions within this track are sure to improve their understanding of the controls and requirements associated with implementing, managing, and retiring applications and data within the regulated environment. Session Topics:
Data Integrity
Serialization
Track & Trace
Cyber Security
IT Infrastructures
GAMP V-Model in Agile Development
ISPE Guidance Document Connections - GAMP® 5: A Risk-Based Approach to Compliant GxP Computerized Systems •    GAMP® Good Practice Guides: -    A Risk-Based Approach to Electronic Records and Signatures -    A Risk-Based Approach to GxP Compliant Laboratory Computerized Systems (Second Edition) -    A Risk-Based Approach to Testing of GxP Systems (Second Edition) -    Electronic Data Archiving -    A Risk-Based Approach to Operation of GxP Computerized Systems – A Companion Volume to GAMP® 5 -    IT Infrastructure Control and Compliance Learn more about ISPE's Annual Meeting!