2023: A Promising Year for ISPE's Women in Pharma®
Just off the heels of ISPE's Facilities of the Future Conference, which took place this past February, ISPE's Women in Pharma continues to leverage its momentum to amplify the group's mission to create a more equitable pharmaceutical industry on a grand scale.
Through elevated conference experiences, programming, and new leadership, Women in Pharma continues to challenge the status quo and breakdown barriers, as the group works collectively to highlight the impact, innovation, and brilliance of women, and other marginalized groups within our industry.
New Leadership:
Women in Pharma welcomed a new international steering committee that would guide the direction of the program in this new year. The group was carefully curated to reflect diversity in experience, cultures, and professional backgrounds to ensure Women in Pharma programming continues to reflect the global nature of ISPE, and the mission and vision of the group.
Congratulations to the 2023 Women in Pharma International Steering Committee:
---
Elevated Conference Experiences and Programming
Over the last few years, Women in Pharma has continued to strengthen its identity, striking the perfect balance between professional and personal growth. Tapping into emotional intelligence, sustainability, and the importance of embracing diversity, equity, and inclusion, Women in Pharma programming continues to drive the group's vision for a more equitable pharmaceutical industry, where diversity of thought thrives.
The Facilities of the Future Conference session, Innovating Your Career, Powered and Led by Women in Pharma, featured three impressive female executives who paved their way through a once male-dominated industry, making a name for themselves, while bringing life-changing technologies and treatment plans to market:
This hour-long discussion welcomed a packed room for pharma professionals, of all genders, ages, and professional backgrounds, as the panelists focused on the ever-evolving landscape as it applies to hiring and retaining new talent, managing the tension as we continue integrate generations, ethnicities, gender orientations and more. You can read more here.
As we continue to prep for future conferences, we encourage you to check back regularly to learn more about Women in Pharma programming on both the international and local level. See here.
---
Mentor ISPE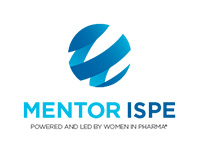 Women in Pharma's Mentorship Committee has been hard at work, prepping to bring a revolutionary mentorship experience to ALL ISPE MEMBERs – Mentor ISPE.
Inspired by the success of our local Women in Pharma Mentoring Circles, Mentor ISPE expands professional development and networking opportunities to an international level, reinforcing the program's commitment to diversity, equity, and inclusion by connecting students, recent graduates, mid-level professionals and senior professionals.
This innovative, virtual mentorship experience --designed by current ISPE Women in Pharma members, for members -- sets out to redefine the traditional experience with an all-inclusive approach, regardless of gender, age, or industry experience.
This 9-month program will allow the participants to learn from one another, grow professionally and personally, and Shape the Future of Pharma.
How it Works:
• Mentor ISPE will consist of a group of 4-tiered pharmaceutical industry professionals and students.
• Participants will be grouped to grow professionally and personally by exchanging ideas and knowledge and discussing common topics of interest.
• Participants will walk away with a deeper understanding of global business practices, cultural nuances and a fresh perspective on how to move forward.
• This program requires a commitment of 9 months, with the expectation of meeting monthly or at least seven times during the course of the program.
Applications close on 28 February for phase 1 and will reopen for phase 2 in August 2023.
---
International Women's Day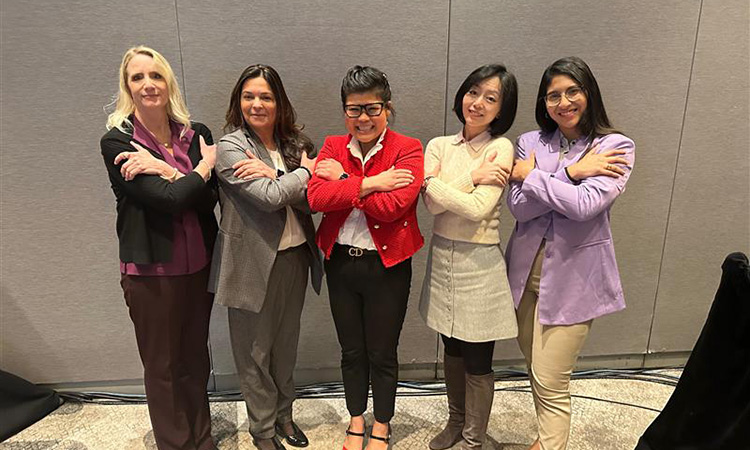 International Women's Day will be taking place on Wednesday, 8 March. This year's theme is #EmbraceEquity. In the spirit of giving equity a huge embrace, we ask you to submit photos of yourself or team with the following pose to share as a part of our international campaign.
For International Women's Day and beyond, ISPE's Women in Pharma group continues to fully #EmbraceEquity. Equity isn't just a nice-to-have, it's a must-have. A focus on gender equity needs to be part of every society's DNA. It's not just something we say. It's not just something we write about. It's something we need to think about, know, and embrace. It's what we believe in, unconditionally. Equity means creating a fair and equal world.
---
About Women in Pharma: ISPE's Women in Pharma group is a member-exclusive initiative committed to bridging gender, cultural, organizational, and geographic boundaries to maximize the impact women have on the pharmaceutical industry, and their respective communities.
Women in Pharma aspires to create a pharmaceutical industry that is equitable, inclusive, free of biases and stereotypes, where diversity of thought thrives.