Insights
September / October 2019
Strong Leadership for Uncertain Times: Jon Youles & ISPE UK Affiliate
In his 17 years as a member of the ISPE United Kingdom Affiliate, Jon Youles has worn many hats, including Editor for the newsletter, Chair of the Southern region's committee, and Secretary and Vice Chair of the Affiliate. Now, as Chair of the Affiliate, he leads an engaged membership that is thriving even as the Affiliate and the UK pharmaceutical industry face uncertain times.
Jon Youles and the ISPE United Kingdom Affiliate
Stepping Stones
Originally from Lytham St Annes, a small resort town in the northwest of England, Youles studied mechanical engineering at the University of Salford in Manchester. He was introduced to the pharmaceutical industry a few years into his career. "I started out working as a project engineer within a manufacturing factory not related to the pharmaceutical industry," he explained. "Then, by virtue of moving into sales of mechanical process equipment at Hosokawa Micron, I became involved in pharmaceuticals."
It was during his time at Hosokawa Micron Ltd. that Youles first came into contact with ISPE. "I attended the ISPE United Kingdom Affiliate Annual Conference in Bournemouth in November 2002," he said. "I got to chatting with a few committee members, and shortly following, I attended the Affiliate's annual general meeting, which—I will be honest—I didn't realize was mostly about the formality of electing officers. And as often happens when you turn up young and eager, I was asked if I wanted to become part of a committee. I said, 'Absolutely, I can do that,' and I joined the Southern region's committee and got really absorbed in the process and the social networking benefits that you get from being active within an ISPE group."
The ISPE United Kingdom Affiliate was established in 1988 and currently serves around 900 members. It is divided into four regions—Southern, Central, North East, and North West—each of which has its own organizing committee. The Southern region has the largest number of members.
Once initiated into the ISPE community, Youles became more active within the Affiliate's Southern committee, editing the newsletter, organizing evening seminars, and running much larger events. Youles called these roles stepping stones in his advancement within the Affiliate. By the time the ISPE United Kingdom Affiliate Annual Conference came back to Bournemouth in 2006 (the conference rotates through the Affiliate's four regions), Youles was the Chair of the Southern region's committee.
"That 2006 meeting was my first experience of chairing the conference and my first time standing up and giving a short address to the 450 guests at the awards dinner," Youles explained. "Being in this role was terrifying, and it is something that still makes me nervous today."
Youles subsequently held the positions of Secretary and Vice Chair of the Affiliate before becoming the Chair. Although these positions are normally held for 2 years, Youles is currently in his third year as Chair. He expects to hand over the once to Vice Chair Pat Drury in 2020.
Youles currently resides in the southern part of the UK in a town called Newport Pagnell. He is the Managing Director of Ytron-Quadro (UK) Ltd., a small process equipment and manufacturing solutions organization serving the food, cosmetics, and pharmaceutical sectors in the UK. He has been with Ytron-Quadro for the past 14 years.
Life outside of Work
In his spare time, Youles, 48, is quite adventurous. Since his university days, he has been into what some may call "extreme" sports, including rock climbing, paragliding, snowboarding, and mountain biking. On one notable excursion, he cycled from the southwestern-most point to the northeastern-most point in the British Isles. Along the way, he diverted his path to undertake a "three peaks challenge," which involved walking up the three highest mountains in the UK: Snowdon in Wales, Scafell Pike in England, and Ben Nevis in Scotland. The total distance of that remarkable trip was about 1,100 miles (1,770 km).
Youles proudly noted that he's never had any major incidents in 30 years of sporting activities; however, he recently experienced what he described as an "unplanned dismount" from his mountain bike, causing him to go over the handlebars and land on his shoulder. "Unfortunately, I broke my collarbone," he said. "So, I am recovering from surgery and I have a metal plate in my right shoulder, just holding everything together."
While he has taken some time off to recover, Youles noted that the pain is manageable and he is looking ahead to participating in upcoming ISPE United Kingdom Affiliate events.
Providing Member Benefits
In his role as Chair of the ISPE United Kingdom Affiliate, Youles keeps the focus on providing interesting and engaging events to support his diverse membership throughout the country. The UK's pharmaceutical industry employs more than 73,000 people and contributes £30.4 billion to the British economy, including £4.2 billion in research and development expenditures1 . Within the Affiliate, representation comes from every area of the pharmaceutical sector, including manufacturing, suppliers, and engineering support organizations, as well as the Medicines and Healthcare Products Regulatory Agency (MHRA).
---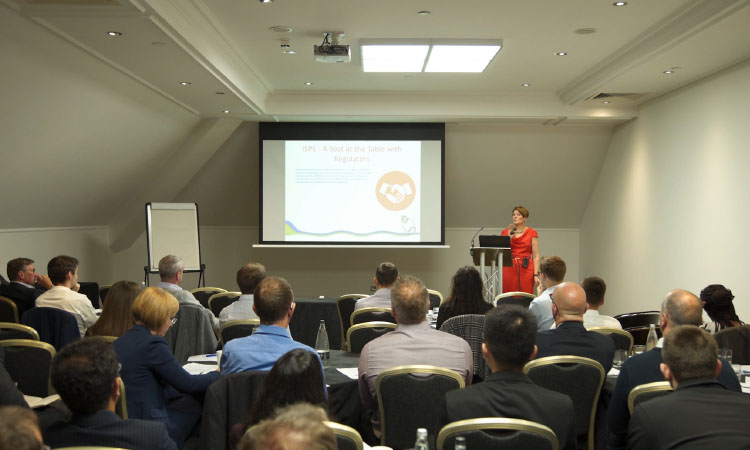 ---
Youles noted that the Affiliate aims to hold four to six events in each of its four regions per year. These include evening seminars, where two or three presenters speak on a topic; site tours to newly opened plants or facilities working on something of interest; and workshops where attendees can delve into a specific topic.
"We also have a Summer Conference, which is a one-day conference typically used to either highlight upcoming guidance documents or to give an overview of newly released guidance documents," said Youles. "This year, however, we are doing an introduction to pharma because we recognize that there are a lot of individuals joining the industry who don't have a specific pharma manufacturing background. So, we are giving them a basic grounding in what it means to be involved in the pharmaceutical industry and setting the groundwork for further education. We're also looking to do more workshops, which will be in a classroom setting and potentially a hands-on practical event to give members a more in-depth level of information and knowledge sharing than we currently do with our evening events." (This year's Summer Conference was held 19 June 2019.)
We feel that we give the most benefit to our members by providing these regular opportunities to learn about a particular topic.
The educational aspects of events and the networking opportunities can be invaluable to members. "We feel that we give the most benefit to our members by providing these regular opportunities to learn about a particular topic," said Youles. "It's not a training session; it is volunteer speakers giving good insight into the subjects that we cover. And we also give people the opportunity to network with other members, and that establishes a link where people can share ideas outside of the event."
While Youles expressed a preference for in-person events, he acknowledged the emerging potential of virtual meetings. "We are starting to move toward that a bit more because we appreciate that time is at a premium for the members, and actually getting out and visiting a site can be very difficult to achieve," he said. "So, we're looking into how we can also deliver the same kind of content in a prerecorded or live webinar format."
Looking Ahead
Clearly, the largest concern for the UK pharmaceutical industry—and, by extension, the ISPE United Kingdom Affiliate—is the country's imminent exit from the European Union. "In terms of what Brexit will mean for the Affiliate, it will really come down to what the impact is on manufacturing within the UK," said Youles. "At the moment, we have a very strong and robust pharmaceutical manufacturing sector. I believe it is one of the highest contributors to GDP of any manufacturing sector. My hope is we will keep this pharmaceutical presence, because, if we don't, we'll have problems, both at the ISPE Affiliate and, more importantly, for the UK as a whole. I am hopeful and confident that it will work out, but I couldn't confidently predict how."
With regard to the ISPE United Kingdom Affiliate, Youles credited its ongoing strength to the volunteers who help organize the events that members find so engaging. "The activities of the Affiliate are organized entirely by volunteers on the committees," he explained. "People sometimes assume that we are paid to do this, and we're not. A lot of people give up an enormous amount of time doing an amazing amount of work, and I want to acknowledge and recognize them and their outstanding contributions."