Insights
November / December 2018
How Global Consortia Are Advancing Continuous Manufacturing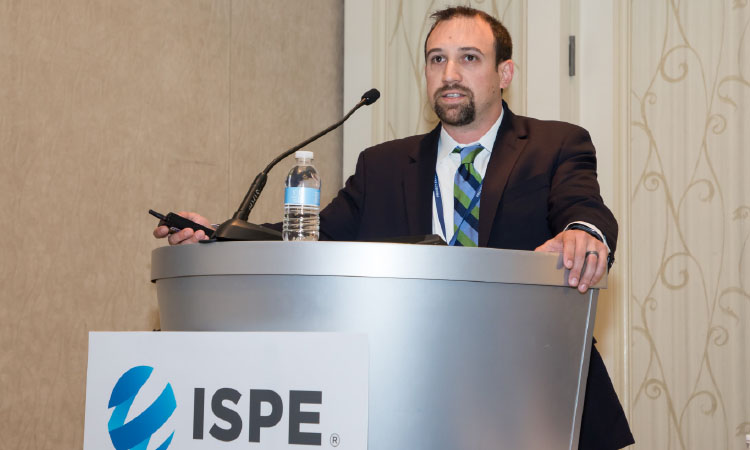 A group of global consortia has given new meaning to the term "collaboration" in the pharma industry. Populated by academia and industry, and increasingly governments and regulators, consortia work together to develop and share advanced manufacturing technology.
Douglas B. Hausner, PhD, Associate Director of the Rutgers University/C-SOPS consortium, talked about consortia's contributions to the development of continuous manufacturing (CM) technology during the opening plenary session at the 2018 ISPE Continuous Manufacturing Workshop.
Consortia are already making a significant contribution to pharma technology, he noted. "Most of this is not about the future—it is about where we are and where we are going," Hausner said.
History of Consortia
All consortia interact and collaborate with industrial sponsors and share information with each other. "It is a community of practice, an attempt to harmonize our approach." Or, for a more colorful take, Hausner suggested, academic consortia are "a sandbox where new tech is incubated with adopters, vendors, regulators, and students."
One example of a consortium that helped develop CM solid-dose technology is C-SOPS, a consortium that included participation by early adopters Vertex, Janssen, and Lilly. The C-SOPS team was involved in the Prezista CM process development, the first CM approval for batch to continuous. C-SOPS has also conducted work for the FDA and other major pharmaceutical companies. Other projects are underway.
High visibility for a consortium like C-SOPS is very helpful since it allows the development to be seen, and lets regulators interact and ask questions; this can help to move the technology along more quickly, he noted.
Current Consortia
Hausner gave a brief overview of some of the most active consortia:
Established 2006
Headquarters: Rutgers University, with partner schools Purdue University, New Jersey Institute of Technology, and University of Puerto Rico at Mayagüez
Focus on solid dose/direct compression
Spinof company: Integra Continuous Manufacturing Systems
Participant in commercial development activities: Prezista
Established 2008
Two-party partnership: Novartis and MIT
Focus on end-to-end CM approach
Spinof company: CONTINUUS
Established 1984
Center at University of Washington
Focus on PAT and process control
Pharma is one of many focus industries
Established 2011 in the United Kingdom
Focus on API and crystallization
ISPE FOYA winner
University of Strathclyde is the hub; British partner universities are Bath, Cambridge, Imperial, Leeds, Loughborough, and Shefeld
Active government funding support
Established 2013 in Ireland
Broad focus on API, crystallization, solid dose
Headquartered at University of Limerick; seven schools total
Established 2008 in Austria
Focus on end to extrusion
University of Graz is a shareholder
Spinof companies: five
Established 2018
Headquarters: University of Ghent (Belgium); participants include researchers from the universities of Cambridge (United Kingdom), Copenhagen (Denmark), Düsseldorf (Germany), Graz (Austria), Helsinki (Finland), Leuven (Belgium), Lille (France), Lisbon (Portugal), Ljubljana (Slovenia), and Otago (New Zealand).
Focus on solid dispersions, solid dose
Based in Japan
Focus is broad particle technology
Joint industry-academia group, industry driven
Trends and Future Direction
International collaboration is the focus of the consortia model, and consortia are seeing government investment by EU nations and now by the United States. (See "Current Consortia" for some of the more active consortia.) Academia is working as development partners on emerging technology for manufacturers. As activity has expanded, so has the interaction both directly and indirectly with regulators, Hausner noted.
Look for more interactions among consortia, international collaboration, and dialogue with regulators on advanced manufacturing technology, Hausner predicted. Continuous bio will be the next area of emphasis, and integration of advanced pharma manufacturing with the Internet of Things and Industry 4.0 are coming trends. Consortia are also looking to move to an advanced manufacturing model that could adapt to other advanced manufacturing processes beyond CM.