Insights
March / April 2018
Tapping the Network: Meet Young Professional Thorsten Böhle
We all know the saying: There's no reason to reinvent the wheel. It is likely that someone else has already come up with a workable solution to your particular challenge. We also know the quickest way to conquer challenges is to find that person, learn about their solution, and then do the same thing. Finding that person, however, is not always easy.
Members of the pharmaceutical industry need look no further than ISPE, according to Young Professional (YP) Thorsten Böhle. As the YP Chair for the ISPE DACH (Germany, Austria, Switzerland) Affiliate, Böhle is in a position to help members find the solutions that they seek.
Born and raised near Kassel, Germany, Böhle studied at the University of Kassel, where in 2007 he received his master's degree in electrical engineering. That same year, he started his first job as an automation engineer with B. Braun Melsungen AG. Böhle says that one of the reasons he gravitated toward pharmaceuticals is the industry's high level of regulation. "You need to focus on defining and managing stable processes, and this can create a lot of complexity," he says. "I enjoy working with many people from different backgrounds and in a global environment. And of course, the outcome is that you produce medicines for patients to be healthy again."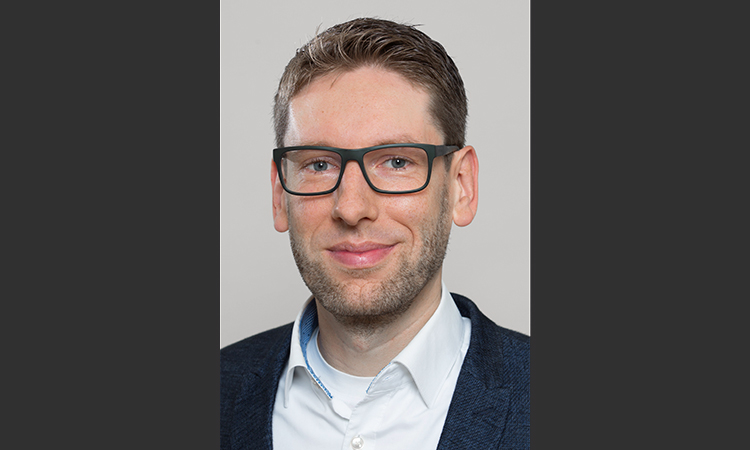 He moved to Basel, Switzerland in 2011, and joined F. Hoffmann-La Roche AG, where he is project engineer for process automation. In mid-2016, Böhle seized an opportunity at Roche and took on the position of subproject manager for automation and MES in a new late-stage development and commercial launch facility for oral solid dosage forms.
"I started in August last year and the team has grown to 16 people who are involved in every detail of the project," he says. "This facility is designed for the launch of new innovative Roche products, which have special requirements on the production equipment like containment and cleaning-in-place functionalities. We have a high demand at Roche for this kind of production facility, so it has a lot of attention from our global customers and production organization."
In his free time, he enjoys the outdoors with his spouse (also a Roche employee) and their two daughters, aged 4 and 2. He also organizes Alpine tours for the mountain and ski section of the Roche Sports Club.
ONBOARD WITH DACH
Böhle's introduction to ISPE came somewhat by chance in 2011 when a colleague at his former employer B. Braun had a copy of Pharmaceutical Engineering on his desk. "Before that time, I didn't know what ISPE was about, but the magazine gave me a broad idea of the variety of activities that ISPE offers," he says.
He followed that up by attending a DACH workshop on data integrity. "For the project I lead, we need to ensure that our systems are compliant with the latest regulatory requirements, e.g., electronic production data is stored long term where there is no risk of loss," says Böhle. "This workshop was very interesting for me and it showed me that when you have different parties together—from other pharmaceutical companies, vendors, or regulatory agencies—it is beneficial. There is a lot of experience inside the ISPE network, and I realized at this workshop that we don't have to reinvent the wheel every time. Sometimes you only have to look to the left or to the right, and see that there are quick solutions that are already rolled out at other companies."
Böhle got to know Marcel Staudt, the Affiliate's former Chair, and Gunter Baumgartner, the current Chair, as well as Board member Robert Landertinger. The three introduced him to the idea of developing a YP network within DACH, and the request piqued his interest. He became involved and is now the Chair of the YP group.
"We defined a core team, which has now grown to 17 people, and we meet biweekly, on Monday evenings, to determine our next steps and strategies for enlarging our YP network," says Böhle. "The network is strong and growing, with about 40 members in the group now, and we have planned a lot of activities for the upcoming year.
"Our next big challenge is to attract more students. We want to get in touch with other YP networks within ISPE, like the Boston Area and South Carolina–Atlantic Chapters, to find out how they generate such big numbers within their organizations. We are hoping to find best practices and lessons learned, and then maybe we can go in the same direction," he notes—in yet another example of not reinventing the wheel.