Breaking Barriers to Biosimilars
Sitting Down With … Richard Markus, Vice President of Global Development, Amgen, USA
How did you get your start in pharma?
I've always been interested in science, especially biology, but my first job after college actually involved statistical programming in the pharma industry. As I learned more about the industry, my interest in it—and particularly in clinical research—grew. So my next step was to go back to school and earn my MD and PhD, with the expectation of going back to the field of drug development as a physician. I started working at Amgen around 11 years ago as a physician scientist. I worked with a fantastic team to develop a bone-targeting agent (XGEVA; denosumab) for cancer patients, which was in phase II trials at the time. It was a very large effort involving multiple studies in patients with different cancers, so it was an exciting way to start my career.
But then you moved into biosimilars …
Right. My roles progressed until I had the opportunity to help start Amgen's biosimilars business—an entirely new division for the company. Back then, there wasn't much clarity on how to develop biosimilars; the regulatory environment was still evolving (and it still is today). Indeed, biosimilars represented a whole new class of product; they are not innovator drug products and certainly not chemical generics. It was a once in a lifetime opportunity to be involved in the creation of a whole new type of product.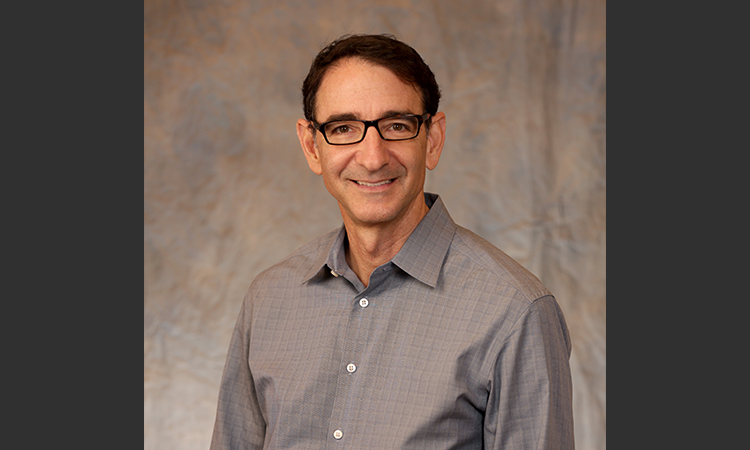 How has biosimilar development changed?
Earlier biosimilars were based on smaller and generally simpler products, but in the last couple of years biosimilars have been involved in much more complex antibody treatments. They are not just more complex because of their size, but because they consist of multiple parts with different functionality or activity. For example, one part may bind the primary target on the tumor, while another binds T cells or the immune system—the combination is what provides activity, and each different part of the biosimilar must have no clinically meaningful differences in function or activity compared with the originator. Technology advances in the last two decades have not only enabled us to manufacture such complex biologics, but also to evaluate them with high confidence. And that's allowed us to expand our biosimilar pipeline from three products to ten.
What have been the biggest highlights of the division so far?
I am really proud of our work with trastuzumab—a biosimilar that we are developing with Allergan. The collaboration with Allergan began very early in our program and focuses on oncology products. We are both mature companies in terms of our goals; we know who we are and what we want to contribute, which makes for a successful partnership. It's important for us both to have a high-quality product, and to have the clinical data to confirm and support the level of similarity, because it gives patients and physicians the confidence to make an informed decision about the drugs they want to use. Trastuzumab is currently in review in Europe and the US for market authorization and we are looking forward to the anticipated approval.
And what about personal highlights?
The biggest highlight for me has been working with fellow scientists at Amgen. Many companies outsource much of their biosimilars work, as they don't have the capacity to do it themselves. We have built our biosimilars business with the same laboratories, manufacturing facilities, and the same group of scientists who I've been working with for years, which has been a great pleasure.
I think I am very fortunate in my role. I still get the fun of working with scientists and data—and making decisions about the program and the molecules themselves. I also interact directly with regulators, who have been really well engaged with the field from the very beginning. Working with regulators is very rewarding; I like to think we have made a meaningful contribution to shaping the field and helping patients.
If you could change one thing about the biosimilars field, what would it be?
There was actually a recent change in the biosimilars field which we are pleased with, and which we will continue to support. In the US, the Centers for Medicaid and Medicare Services (CMS) reversed a policy for biosimilars that used blended billing and reimbursement codes that ultimately followed a generics reimbursement paradigm. As a manufacturer of innovative biologics and biosimilars, we are pleased that CMS put patient needs first and will now ensure that each biosimilar product will have its own billing code and individualized reimbursement rate. This will facilitate efforts to support product traceability and ultimately foster a more competitive biologics market.
In the generics world, there have been many shortages of critical chemotherapies, partly because of how policies have played out in terms of incentivizing (or disincentivizing) certain methods. I think it is important that we actually learn from those issues and make different choices for biosimilars. We need to be able to ensure consistent quality with continuous competition—both in the short term and long term.
The challenge is creating sustainability for healthcare assistance—particularly in oncology—because patients are often treated with two or three product combinations at a time, which is expensive (and a cost that is endured through second and third line treatments as well). It's great that we can help save lives, but to maximize the number of lives we can save, the cost of drugs needs to be addressed, and healthy competition is the solution.
All of this said, the biosimilar payment environment in the US is still evolving, but Amgen supports a "level playing field" for how reference products and biosimilars are paid for.
Originally published in The Medicine Maker, www.themedicinemaker.com. Reprinted with permission.