Sold-Out Europe Annual Conference Draws Record Attendance
In March 2018, more than 640 attendees met in Rome for the 2018 Europe Annual Conference.
The record attendance and roster of 70 speakers made it the largest ISPE Europe meeting to date. Sessions covered the paradigm shift driven by digitalization as well as factors such as mass serialization and the need for data integrity.
Participants included more than 30 international regulators from Denmark, Germany, Italy, Jordan, Turkey, Russia, and the United Kingdom. ISPE's Young Professionals delivered great content at a weekend Hackathon, which also featured a keynote speaker and interactive Pharma 4.0 session.
Here are highlights from some key sessions and events at the conference.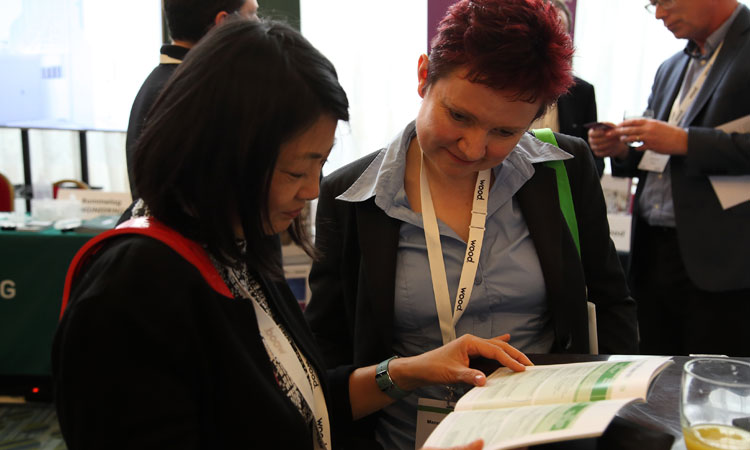 ---
Executive Forum
The Executive Forum set the stage for the conference with its focus on Industry 4.0. The next industrial revolution is being triggered by digitalization∗—and the survivors will be those who adapt to change most readily.
In his report on electronic industry production, Dr. Gunter Beitinger, Site Head for Siemens, Amberg, Germany, discussed single-batch production and the transition from Five Sigma to Six Sigma. Process understanding education for managers will be key, since the ability to make decisions is a counterpart to technical abilities.
Dr Thomas Usländer, Research Manager for Fraunhofer IOSB, added an academic perspective on Industry 4.0 with his presentation on the trends that are driving the change and its effect on value chains. A key managerial factor in successfully implementing new industrial concepts is alignment of expectations, interpretation, and definitions among functions, roles, and responsibilities. System interoperability is the leading success factor on the technical side. In the pharmaceutical industry, for example, mass packaging serialization is an e ective measure against infiltration of counterfeit medicines into the legitimate supply chain.
Dr. Roman Hipp from Porsche Consulting addressed two main industry trends: individualization and customized products, and changing corporate role models. Porsche, for instance, is moving from producing cars to becoming a "mobility" provider, mainly via self-driven and electric vehicles. This is supported by predictive analytics and new key performance indicators such as error frequency forecasts.
Pharmaceutical industry boundaries were discussed in the second part of the executive forum. Former EMA Regulator Arielle North reported on the potential effects of Brexit, including significant legal implications when agreements cannot be realized.
Seven years after the Falsified Medicines Directive, the mass serialization deadline is posing a challenge for the industry: Prescription drugs must be protected by safety features and a 2D barcode by May 2019. Reporting on Merck Darmstadt's successful serialization efforts, Andre Overmeyer identified three key factors: (1) portfolio pruning to eliminate "sleeping" stock keeping unit numbers, (2) good data management, including master data management, and (3) a process efficiency program. With this kind of preparation, he said, mass serialization could be implemented one year before the legal due date.
Andreas Walter from the European Medicines Verification Organisation provided an overview of the complex global regulatory landscape. Almost all first- and second-world countries have regulation in place, and some emerging economies are beginning to catch up. The challenge for the industry will be harmonizing these regulations in the decades to come. Industry 4.0 will be enormously helpful this effort.
* Digitalization is the use of digital technologies to provide new revenue- and value-producing opportunities. It enables change across organizations and along the complete value chain network. Its evolution is comparable with the development of the World Wide Web.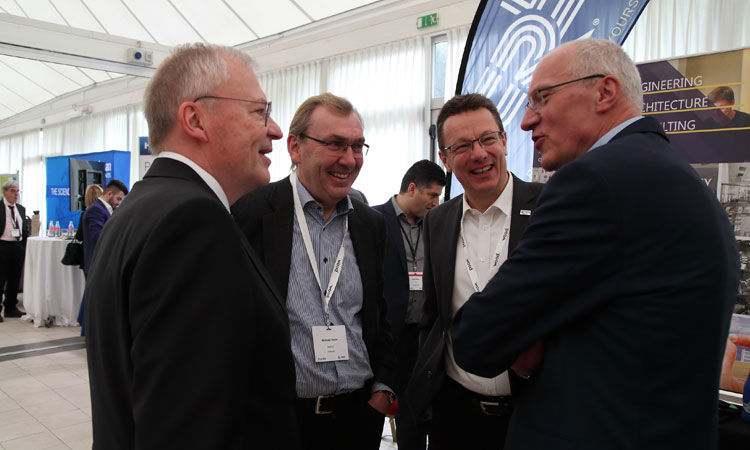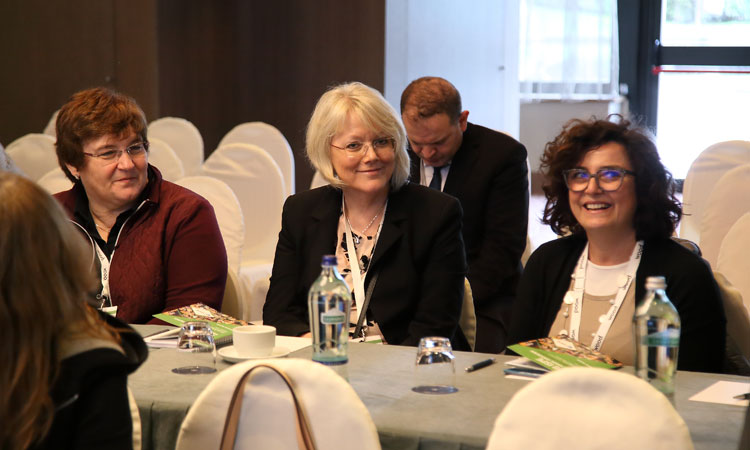 ---
Keynotes
Philippe Luscan, Executive Vice President, Global Industrial Affairs, Sanofi, addressed global trends that are creating a paradigm shift for the pharmaceutical industry: longer life expectancies, the health economy agenda, digital revolution, and empowered patients. Innovation in technical operations is focused on core technology platforms, a value chain continuum, and excellence in manufacturing. All of these rely on R&D breakthroughs for product development.
The portfolio of the future will be increasingly diversified, he noted, and manufacturers must adapt capacity to reflect the parameters of network, volume, supply chain agility, partnerships, and costs of goods. Important enablers are quality standards for the global supply chain, ONE standard, and standardization based on best practices. Regulatory partners are essential to achieving these goals. Current challenges such as supply chain integrity, anti-counterfeiting, and mass serialization must be mastered. A seamless connection between people, ecosystems, and Pharma 4.0 are essential, he said.
Developing future talent requires partnerships between universities and industry. To move toward optimized, digitally enabled operations, companies will need integrated industrialization, connected plants, and connected teams working on smart quality and real-time, data-driven supply chains.
Christian Wölbeling, Senior Director Global Accounts, WERUM IT Solutions, explained how common Industry 4.0 concepts could be applied to the highly regulated pharmaceutical industry. Starting with the defined value network for Industry 4.0, he presented a pharmaceutical operating model.
This model is the basis for developing road maps and maturity models for main processes. One focus is also on the completion of ICH Q10, the new quality system, with additional enablers such as data integrity by design and digital maturity as well as new elements (Figure 2). The outcome will be a holistic control strategy, which considers all aspects from the control strategy in product development and including all elements of process flow, data fl ow, automation, and environmental control in manufacturing over the full product life cycle. Another important topic on the agenda of the SIG Pharma 4.0 is the establishment of a plug-and-produce concept.
Figure 1: Technology Ranking for Aseptic Processing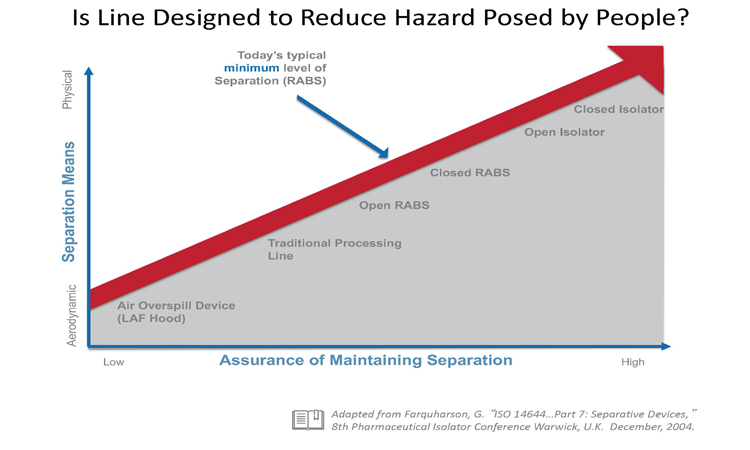 Brendan Cuddy, Head of Manufacturing and Quality Compliance, EMA, discussed the four pillars of the 2018 European Regulatory Strategy:
Mutual recognition agreements are in place between the United States and many EU member states, with more to come in 2019. As of July 2019, all member states are expected to be recognized under the MRAs, following a revision of all individual states' oversight systems. The main tasks are to maximize inspection resources by focusing on sites with the highest risk, minimize duplication of inspections, and broaden inspection coverage.
Legislative changes are numerous, but one is of particular importance: the new investigational draft "Guideline on Safety and Efficacy Follow-Up and Risk Management of Advanced Therapy Medicinal Products."
Because drug shortages due to manufacturing or quality issues are a continuing problem, availability of authorized medicines is another focus, as is preventing the penetration of counterfeit medicines into the legitimate supply chain.
Preparation for Brexit and the relocation of EMA offices to Amsterdam will involve some activities and energy at EMA.
Andy Hopkins, Expert Inspector, MHRA, presented the status of European Commission GMP Guide Annex 1, "Manufacture of Sterile Medicinal Products." Following a development process launched in August 2014, the revised draft was published in December 2017, followed by a comment period that ended 20 March 2018.
Important topics covered in the revised annex are quality risk management, the need to ensure protection and control of product and employees, contamination control strategy (air supply in grade A is requested), and a documented risk assessment and sterilization should be used wherever possible after reassembly. A new chapter, "Utilities," has been added, plus a requirement to include trending in environmental monitoring.
A question and answer panel discussion was a highlight of the conference. Andy Hopkins, MHRA; Rick Friedman, FDA; and Vladislav Shestakov, Director of Institute for GXP at the Moscow Ministry of Trade and Industry, fielded questions and comments from among the 500 submitted by participants.
Rick Friedman addressed FDA's view on sterile manufacturing. A life cycle–oriented quality risk management system is seen as necessary. Some inspection findings showed the need for facilities modernization. FDA provides incentives for adopting today's technology (Figure 1) and less capable manufacturing operations receive increased scrutiny. Quality risk management and knowledge management should be applied throughout the facility life cycle by iterative learning and leveraging technology, which facilitates good decision-making.
FOYA 2018 Category Winners
Facility Integration: Shire
Facility of the Future: Vetter Pharma-Fertigung GmbH & Co. KG
Operational Excellence: Shire
Project Execution: BioMarin Pharmaceutical Inc.
Sustainability: Wyeth Pharmaceuticals Co., a Pfi zer Company
Honorable Mention: Emergent BioSolutions, Inc.
Honorable Mention: The Government Pharmaceutical Organization (GPO)
FOYA CATEGORY WINNERS
The session was closed by Jim Breen, VP Project Lead Biologics Expansion, Janssen Pharmaceuticals and current ISPE International Board of Directors Vice-Chair, and Tim Howard, President at Commissioning Agents and current ISPE Board Chair, who announced the winners of 2018 Facility of the Year Awards.
Next year's ISPE Europe Annual Conference will be held in Dublin, 1–3 April 2019.
An earlier version of this article was published in CHEManager International, March 2018. Information is reprinted here with permission.