Career Building Blocks: Student Chapter to YP Committee
Some people are born leaders. They take initiative, become pioneers, start new groups, and develop new ways of doing things, all while motivating others along the way. Young professional Evan Siebenmorgen certainly appears to be one of them. At age 24, Siebenmorgen has jump-started an ISPE student chapter at his alma mater, and has recently became the youngest ever Board member of ISPE's Rocky Mountain Chapter. These successes are in addition to a myriad of other accomplishments centered around his personal mission of positively impacting as many people as possible.
Born and raised on a cattle farm in the small town of Scranton, Arkansas, Siebenmorgen knew from a young age that he had an interest in medicine and pharmaceuticals. "Having family in the medical field and with my mother being a biology and chemistry teacher, I was always curious how the medical world worked" he said. "Growing up on a farm definitely fed this curiosity. Constantly working on equipment and solving complex problems with my father created an internal problem-solving attitude. I have always had an interest in the mechanical side of things, and through a conversation with my aunt, I found I could merge the two together through biomedical engineering."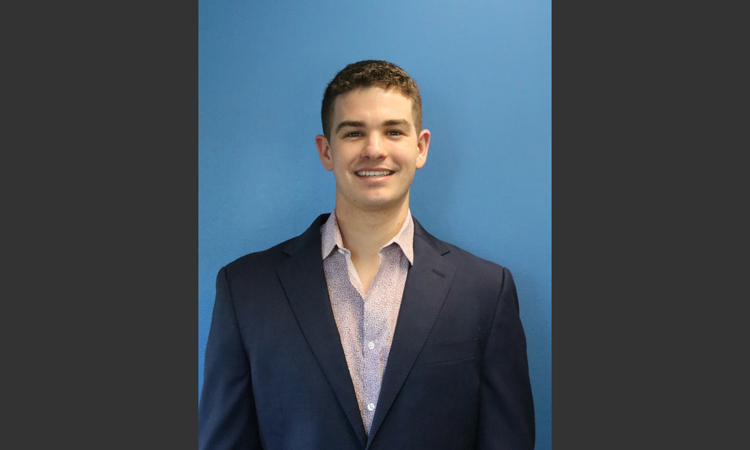 ---
SERENDIPITY HAPPENS
Siebenmorgen moved to Colorado in 2011 to study at Colorado State University (CSU), where he pursued a dual degree in biomedical and mechanical engineering. During his sophomore year, he met ISPE Rocky Mountain member Deanna Scott. "Deanna introduced me to ISPE and approached me to help run a CSU student chapter," he said. "I relaunched the chapter, because all of the student members had graduated the year before. I literally started with nothing and built the chapter back up. By the end of my presidency, we had around 30 student members."
During his later years at CSU, he pursued internships at medical device company Medtronic, and so Siebenmorgen became less involved in ISPE. He graduated from CSU in 2016 and began working full time as an associate technical services specialist at Medtronic. It was not too long before a voice from his ISPE past came calling.
"Aside from Deanna Scott, Paul Trunzo was one of my first contacts within ISPE, and he has mentored me throughout," said Siebenmorgen. Trunzo, a past president of the Rocky Mountain Chapter, approached Siebenmorgen to join him at Tru-Flow, a manufacturer's representative and distributor for the biotech and pharmaceutical industries in the Midwest and Rocky Mountain regions. Siebenmorgen joined the team in March 2017 as a sales engineer.
"I like the communications perspective of sales," he says. "Being able to communicate about very technical pieces and equipment and finding ways that equipment can be used to make the pharmaceutical industry more efficient is a passion. One day I may be working with animal health products, the next day I'm working with a new cancer treatment, and the next day I'm working with diabetes and insulin products. It's great to have a hand in all these amazing technologies and to play a direct role with how they're manufactured. That's the exciting part for me in this job and how I feel that I can give back to others in the world."
The Tru-Flow position also led him back to ISPE. He has become active in the Rocky Mountain Chapter and is currently starting the Chapter's Young Professionals committee. In January 2018, he also became the youngest member of the Rocky Mountain Chapter, taking over Deanna Scott's seat. "It is very serendipitous how it has come full circle," he says. "She is the one who introduced me to ISPE, and now I am taking her spot on the board."  
SERVANT LEADERSHIP
A recurring theme throughout Siebenmorgen's education and his young career so far has been pioneering. His class was the first to graduate from CSU with the ABET-accredited BSc biomedical engineering and BSc mechanical engineering dual degrees. He was a founding member of the Phi Kappa Theta Fraternity at CSU and relaunched the ISPE Student Chapter at the university. His role at the Rocky Mountain Chapter involves starting and chairing the Young Professionals committee, and his job at Tru-Flow is building a sales team for the organization.
"I love the feeling of starting things up and bringing others to organizations," he said. "In my day-to-day life, I'm always looking for ways to grow and to help others grow as well. Servant leadership is something that I learned through my faith, family, and fraternity. Our fraternity's motto from St. Thomas Aquinas is 'Give, expecting nothing thereof.' This has always stuck with me. I want to be able to give to others when I meet them, and hopefully, they're a better person by the end of our meetings or experiences."
Siebenmorgen was recently married and currently lives close to Denver, Colorado, with his wife. They enjoy hunting, fishing, and home renovation projects, but most of all, any activity that gets them outdoors to appreciate the Rocky Mountains.