How New Tech Can Propel Africa to Forefront of Health Care
The Fourth Industrial Revolution could completely transform health care.
From big data to genomics, the fusion of technological breakthroughs in the physical, digital, and biological spheres is changing the most fundamental tools and techniques of medicine and public health. Already, IBM's Watson Project is combining unprecedented amounts of clinical and social data to transform drug trials and disease management systems. DNA sequencing is now a mainstream part of medical care in countries across the world.
As a physician, I see one common denominator to the coming changes. This is an increasingly patient-centric approach to health care. Better information and more customizable technology means more personalized tools and methods for promoting wellness.
The developed world's health systems, many of which are focused on 20th-century paradigms of care, could have trouble adapting to a world of "bottom-up" care. But in Africa, where health systems are now rapidly developing, the Fourth Industrial Revolution in health care could take hold.
For all the resources and technological advantages of the rich world, many health care systems in Europe and North America are mired in old ways of thinking. They focus on costly secondary and tertiary care and they emphasize treatment rather than prevention. Their rules and processes make it difficult to take full advantage of new and ubiquitous technologies, like the smartphone in all our pockets. All this is understandable. Highly industrialized countries have longstanding ways of doing business in the health sector. Legacy systems are hard to transform.
African countries have an opportunity to be the trailblazers of a 21st-century paradigm of care. Already, countries on the continent are heavily focused on preventive care. Think mass drug administration for parasitic diseases, malaria chemoprophylaxis, and prophylactic antiretroviral medication to prevent HIV infection.
Africa already uses technology to manage human resource constraints, such as text services that enable doctors to support Trained Birth Assistants at a distance. Across the continent, mobile phone-based services like SMS for Life have transformed supply chains for malaria drugs and other medications, substantially reducing treatment stock-outs.
These transformations are necessary. With rising economies and urbanization, noncommunicable diseases (NCDs) present new challenges to Africa's emerging health systems. For example, NCDs like diabetes and heart disease are now responsible for at least 40% of deaths in South Africa. In just over a decade, such diseases are projected to be the leading cause of mortality in Africa.
We believe that addressing Africa's "dual-disease burden" of both NCDs and infectious diseases will require developing and adopting low-cost and high-quality medical systems that encourage people to manage their own health. Mobile technologies and new breakthroughs in customized care will help us succeed.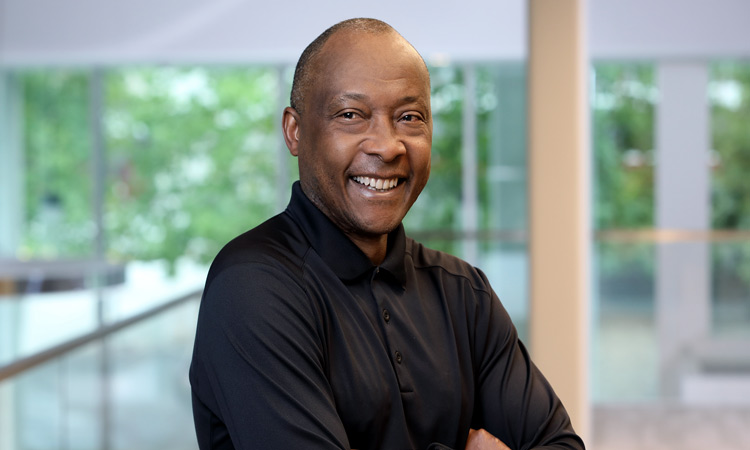 ---
Transformations are already happening in countries like Ghana, where the ComHIP program aims to shift the point at which patients with high blood pressure access health care to the community, rather than the regional hospital, which is often crowded and far away. Across Africa, mobile devices and telemedicine support community nurses in decision-making and ensure seamless connection with community health care workers and physicians, as needed. SMS and voice messaging are used for patient education, reducing risk factors for cardiovascular disease, and supporting adherence to therapy. Rwanda recently became the first country in the world to incorporate drone technology into its health care system, for delivering blood for transfusions. Tanzania now implements a similar model.
But not all smart solutions are high-tech. Rwanda's capital Kigali has a car-free day every month to promote prevention and wellness through walking and cycling. Few European or American cities have been able to achieve this.
African countries have an opportunity to be the trailblazers of a 21st-century paradigm of care
Of course, the dual burden goes beyond Africa. Asian and South American countries are grappling with aging populations and the lingering challenges of infectious disease. They are also pioneering programs that can serve as models for Africa and the rest of the world. Only a third of Indian citizens have access to modern health care. Roughly two-thirds of the country live in rural areas. In this context, Novartis created a program called Arogya Parivar ("healthy family" in Hindi) to recruit and train locals in remote villages to become "health educators." These individuals help inform communities about good health, disease prevention and the importance of seeking timely treatment. Local teams work with doctors to organize health camps in remote villages. These are mobile clinics that provide access to screening, diagnosis and therapies. The program is also piloting an e-health-care project linking villagers to physicians in primary health care facilities. This brings quality health care services closer to remote communities.
Arogya Parivar was so successful that we have since replicated the program in Kenya and Vietnam. Since 2010, outreach in rural areas through these programs has brought health education to more than 30 million people and direct health benefits to three million patients through diagnosis and treatment. These systemic innovations will be enhanced by the emergence of new cross-cutting health technologies.
Many African governments are aiming for universal health coverage based on an efficient, equitable, and innovative primary care system. This is good news. As European and North American health care systems face extraordinary demand from rapidly aging populations, we may see them adopt lean innovations pioneered in Africa and other parts of the developing world. In the emerging age of personalized "bottom-up" care, developing countries have a powerful opportunity to lead.
This article is part of the World Economic Forum Annual Meeting. Originally published 11 January 2018 by the World Economic Forum. Reprinted with permission.