Second Annual ISPE Europe Biotechnology Conference
Attendees Tackle Trends, Big Issues
On 26 and 27 September, 340 attendees came to the ISPE Europe Biotechnology Conference in Dublin, Ireland, to learn about and discuss current challenges and megatrends in biopharmaceutical production. Conference chairs were Liz Dooley, Director Operations (Biologics), Janssen, Ireland, and Alan MacNeice, Executive Director and Site Leader, Jazz Pharmaceuticals, Ireland and FOYA 2017 Category Winner.
Dominic Carolan, CEO of the National Institute for Bioprocessing Research and Training (NIBRT) in Dublin, presented the opening keynote, discussing the current biopharmaceuticals market. Global sales are $202 billion, with a projected 9% annual growth rate. Monoclonal antibodies (mAbs) and vaccines combined represent two-thirds of all biologicals, and 40% of 2015 US Food and Drug Administration (FDA) approvals went to biological products.
Oncology is the current leading indicator; cancer therapies have changed with a better understanding of the immune system. Antidiabetic and dermatological drugs are rising, however, and biosimilars, with their special challenge of analytics, have prompted the question, "How similar is similar?"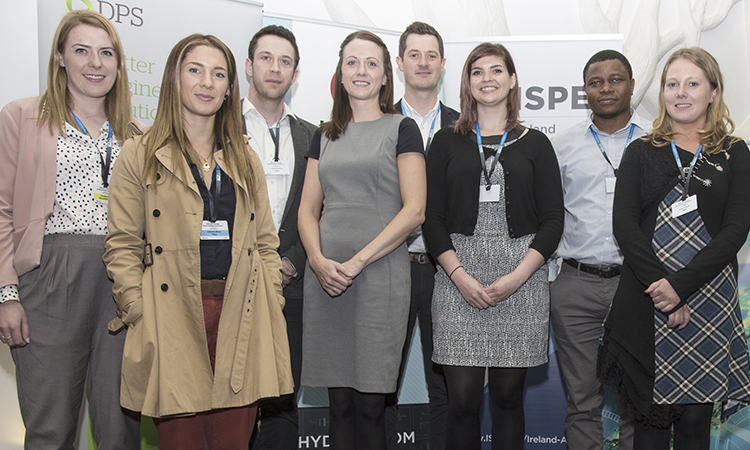 TRACKS 1 AND 2
In Track 1—"Technology, Innovation, and Factory of the Future"—participants heard about process science of fusion proteins from Stefan Schmidt, Rentschler; bioprocessing capabilities at Eli Lilly and Company from Diarmuid O'Connor; and cost calculation—single-use vs. stainless steel—from Fearghal Downey, Hyde Engineering and Consulting Limited. Christian Wölbeling, from Werum, explained ISPE's model of holistic manufacturing control strategy, driven by Industry 4.0 and digitization. Richard Denk, from SKAN, reported about requirements for high-potency biologicals; René Labatut, from Sanofi Pasteur, discussed continuous manufacturing in bioproduction; Christoph Herwig, from the Technische Universität Wien (Technical University Vienna), talked about process characterization tools; David Estapé, from M&W Group, reported on the global environmental impact of a biopharmaceutical facility; and Gerben Zijlstra, from Sartorius Stedim Biotech, highlighted scalable technologies for process intensification in the factories of the future.
Track 2 was dedicated to process science, knowledge management, and regulatory affairs. Richard Shah, from Pfizer, started with a 2,000-L, single-use mAb process at the Pfizer Grange Castle, Ireland, site, followed by Regina Mulhall,Senior Quality Director at Janssen Biologics, who addressed the issue, "What Does Quality Look Like in the Future?" Michelangelo Canzoneri, from Sanofi, Chair of ISPE's EU Biotech Special Interest Group, talked about knowledge management in the context of managing biologics innovation and technology at Sanofi.
TRENDS
In technology, trends like continuous manufacturing, new process analytical tools, single-use technology, alternative downstream processing techniques with dramatically improved yield, green chemistry, and better scalability (up and down) have emerged.
The leading trend in operations activities is still operational excellence, followed by continuous manufacturing and single-use technology.
Looking at innovation, continuous manufacturing is number one, followed by disposable technologies, testing methods, and downstream processing.
The starting point for biological production today is still chicken eggs for vaccines and microbial cells for other therapies; in the future, cell lines from animals will feature more prominently.
The choice between single-use technology and stainless steel will be dictated by the batch size and the achievable titer in grams per unit. It is a typical optimization calculation with sensitivity analysis and break-even point between both technologies.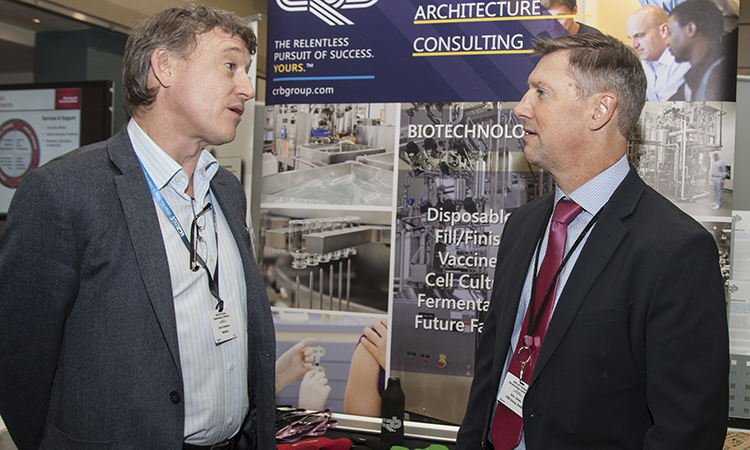 WORKFORCE OF THE FUTURE
What will the workforce look like? What skills will we need? And what should employers provide for their best skilled and educated employees? Carolan returned to provide insight on both employers' and employees' perspectives.
Gerald Kierans, Director of Technical Services, Pfizer, pointed out that the question of whether capacity constraints hinder patient access to biological medicines is rhetorical. The biggest challenge in operations is indeed to have the right capacity, at the right time, at the right cost. Cost drivers that affect manufacturing capacity are development (clinical supplies), launch, and optimization. All phases must be looked at very carefully. The result can be various manufacturing options, depending on the product life cycle.
COMPLEMENTARY POINTS OF VIEW?
 
EMPLOYERS
EMPLOYEES
Professional effectiveness
Leadership, communications, teamwork, problem solving, business acumen
Rewarding work Recognition of contributions Get along with the boss Company makes a difference Investment in their development Clear career opportunities
Technical breadth
Connecting the dots, knowledge of complementary disciplines
Technical depth
Expertise in a biopharma discipline and manufacturing process
Contract manufacturing organizations may play an important role at a certain period of life cycle management, but they have a number of pros and cons, therefore there is no golden rule for it.
After two decades of deployment, single-use technology has become a key enabler for the multiproduction paradigm, with some downside risks such as leaking and breaking, particle emission, limited-availability of gamma-irradiable sensor technologies, outsourced material control, low-volume production, and operating costs. This is also a typical optimization calculation, as the total cost of ownership shows a volume-dependent break-even point.
Paul Moody, Inspector at Ireland's Health Products Regulatory Agency (HPRA), addressed the most relevant European Union good manufacturing practice (GMP) guidelines for biologicals: EudraLex, Volume 4, Annex 1, "Manufacture of Sterile Medicinal Products," and Annex 2, "Manufacture of Biological Active Substances and Medicinal Products for Human Use."
Sterile dosage forms covered by the new Annex 1 include blow-fill-seal, form-fill-seal, sterilization process and controls, aseptic processing, and finishing. Technologies covered include filtration pre-use post-sterilization integrity test, sterilization, closed systems, and single-use technology. Of course, quality risk-management-based environmental monitoring plays a major role.
Another important piece is the new draft GMP guidance for advanced therapeutic medical products (ATMPs). First issued by the European Commission in 2015, the guidance is now at the stakeholder consultation and comment phase. The summary of feedback is published on the EU commission website, along with details of the output from the consultation phase. Because manufacture of investigational and commercial ATMPs differs from other products in terms of variable starting materials, small batches, and short shelf life, there is derogation from existing GMP guidance, with some additional changes, particularly for early-stage development.
Andy Rayner, PM Group, Ireland, discussed BioPhorum's Biomanufacturing Technology Roadmap (free for download at www.biophorum.com/category/resources/technology-roadmapping-resources/introduction), which identifies current biopharmaceutical industry trends and biomanufacturer needs. Six teams from 31 companies, with help from innovation hubs and universities, contributed to the document, compiling key technologies and capabilities. Rayner also addressed future biologics facility design.
Mairead Looby, Bristol-Myers Squibb, presented a case study about her company's biologics manufacturing facility in Cruiserath. Noemi Dorival Garcia, from NIBRT, presented the "Characterization of Extractables and Leachables in Bioprocessing Consumables." Mat Landowski, DPS Engineering, addressed process design innovation and the migration to a modeling-based workflow. Data science workflows were outlined by Patrick Sagmeister, from EXPUTEC. Benefits and recent advances of a platform technology approach for the generation of production cell lines were shown by Christoph Zehe, Head of Technology Development at Cellca (Sartorius Stedim BioOutsource, Ltd). The day was closed by Roche Diagnostics' Annette Peceny, who offered insights on using diagnostic tools for process control in production.
Participants were very satisfied with the 2017 content and the opportunities to meet real experts in the biotech sector, with many promising to attend next September's ISPE Europe Biotechnology Conference in Lyon, France.