Insights
January / February 2018
New Young Professionals Chair Caroline Rocks Sets the Stage for Growth in 2018
I am delighted to have begun my tenure as International Young Professionals (YP) Chair at the Annual Meeting in San Diego last October. I was a founding member and first Chair of the ISPE Ireland Affiliate YP Committee. At university I hold a degree in chemical engineering and a master's degree in biopharmaceutical engineering. I now work for Mylan as a Senior Process Engineer and while based in Dublin, Ireland, my role takes me to Mylan's facilities around the globe.
I joined ISPE early in my career when my manager, who was involved in the Ireland Affiliate, asked me to take part in a local event. Along with my new role as Chair, I remain a member of the Ireland Affiliate, the European YP Leadership Committee, and the Awards Committee.
YP Committee Mission Statement
To create a welcoming, comfortable environment at all levels of ISPE wherein Young Professionals have unrestricted opportunities to network with peers, mentors, and other professionals; gain fundamental and advanced knowledge about the industry and their areas of professional interest; and to grow their skills as needed to become industry professionals and the ISPE leaders of tomorrow.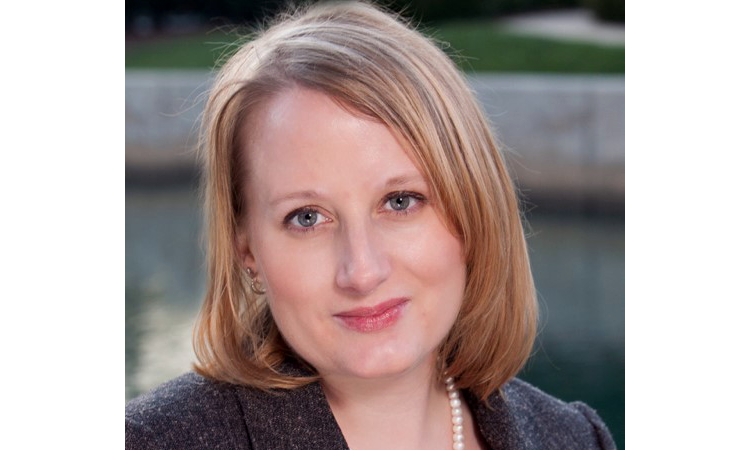 MEET YOUR NEW CO-CHAIR
My Co-Chair LeAnna Pearson has been actively involved in ISPE since she was a student at North Carolina Central University. She is also Treasurer of the ISPE Carolina–South Atlantic Chapter Executive Board. She holds a bachelor of science degree in biology and a master of pharmaceutical sciences, and currently works as a project manager for Barry Wehmiller Design Group, based in North Carolina.
THANKS BRODY!
We are continuing from a successful year under the leadership of Brody Stara (Boston Area Chapter) and look forward to lots of activity and development for YPs globally through 2018. LeAnna and I, along with the ISPE committee, wish to acknowledge Brody's eff orts and achievements during his tenure as International YP Chair. Among his major achievements was adding regional leaders to the committee, which allows more global collaboration; he also broke new ground as the first YP Chair to serve on ISPE's International Board of Directors.
YP GROWTH
ISPE's YP membership has grown since the first ISPE YP event was held at the Annual Meeting in 2007 and a YP group was established in the Boston Chapter.
"Young Professionals" became an officially recognized ISPE member type and community in 2010. From there, YP group formations accelerated across ISPE internationally and in 2015 the International YP Committee was formed to help with global collaboration among the ISPE YP groups.
The past year was a busy one for all local student chapters and YP groups globally. In Europe we held the "Pharma 4.0 YP Hackathon" at the Europe Annual Conference in Barcelona, Spain, the first YP event at a large ISPE European conference. Following its success, a second Hackathon is planned for the 2018 Europe Annual Conference in Rome, Italy. In September, the Ireland YPs hosted a European YP event at the Europe Biotechnology Conference in Dublin.
The North American YPs have expanded in multiple areas, with representatives on seven international committees and establishing four new student chapters. All North American Affiliate chapters have had a wide range of successful events, including mentoring, social, and educational events.
YP presence around the world
In the Asia-Pacific region, a student poster competition was held at the India Annual Conference in April 2017, the Malaysia student chapter hosted education sessions and began a symposium series in collaboration with local universities, and the Singapore student chapter had three facility tours and an exciting networking event titled "YGEN 2017."
YP presence around the world

| US Chapters | European Affiliates | Asia-Pacific Affiliates |
| --- | --- | --- |
| Boston Area | Belgium | India |
| Carolina–South Atlantic | France | Japan |
| Chesapeake Bay Area | Germany, Austria, and Switzerland (DACH) | Malaysian |
| Delaware Valley | Ireland | Singapore |
| Greater Los Angeles Area | Italy |   |
| Midwest | Netherlands |   |
| New Jersey | Nordic |   |
| Rocky Mountain | Spain |   |
| San Diego | Turkey |   |
| San Francisco/Bay Area | United Kingdom |   |
AN ANNUAL MEETING OF FIRSTS
I had the opportunity to attend my first ISPE Annual Meeting & Expo in San Diego, California. This had many YP education sessions with themes including "Career Strategies for Early Career Professionals" and "From College to the Real World: Biotech Facility Design." Also included over the week were the all-important networking events, such as the YP/student brunch and orientation, as well as a great networking night in downtown San Diego. Compared to previous gatherings, this year's Annual Meeting saw an amazing 480% increase in YP and student attendance.
I presented the 2018 IYP strategy to the Board of Directors and chaired my first IYP committee meeting with over 20 YP Chairs from North America, Europe, and Singapore in attendance. We shared our thoughts on what was going well and what we could do to improve and develop our YP communities. We also discussed the 2018 IYP strategy, which is shared on our community page. The IYP strategy mirrors key objectives of the overall ISPE 2016–2019 Strategic Plan. It also supports the global YP growth and collaboration, and provides a structure for future success.
YP Committee strategy highlights
Formalize YP leadership succession planning
Establish additional leaders
Further integration of YPs at regional and international level ISPE events
Expand ways to make YPs more inclusive
Establish YP groups in more regions
Pilot program to improve membership metrics
Improve use of YP community page
We welcome more volunteers to grow our YP groups globally as there are still many regions to be established. In Europe, affiliates such as Poland and Czech Republic are looking for volunteers to establish YP groups. In India there are ISPE chapters in Bangalore, Hyderabad, and Ahmedabad that need YP volunteers, as do chapters in the Asia-Pacific region.
It's easy to join our YP community, just select it during your registration process or update your existing account on www.ISPE.org. This is the online community page where all the YP chapters and affiliates globally can share details and photos of their events so you can get new ideas and guidance for your own group. I will also blog on here on a regular basis to provide updates on the work of the IYP committee.

LeAnna and I are open to any feedback, ideas, or suggestions you may have. Email us at ask@ispe.org and put "IYP Chair" in the subject line.