Facility of the Year Awards - Lilly Is 2017 Overall Winner
Lilly Is 2017 Overall Winner
Global health care leader Eli Lilly and Company is the 2017 Overall Winner of ISPE's Facility of the Year Award (FOYA) for its Continuous Direct Compression Manufacturing Kits 2 & 3 projects in Indianapolis, Indiana, and Carolina, Puerto Rico. The facilities had garnered 2017 category wins for Facility of the Future and Process Innovation earlier in the year—the first time ISPE honored a single project with two FOYAs. Lilly's designation as Overall Winner was announced on 31 October at the 2017 ISPE Annual Meeting & Expo Membership and Awards Breakfast in San Diego, California.
"Considering the quality of the projects and facilities that were submitted, we were both pleased and humbled by being selected as this year's Overall Facility of the Year Award winner," says David Sternasty, Vice President, Corporate Engineering and Global Health, Safety, and Environment at Lilly. "This award is the result of many talented and committed individuals at all levels within Lilly who spent the last half decade designing, piloting, modeling, building, and operating these facilities across functions such as development, corporate engineering, quality, manufacturing and even external regulatory authorities."
Lilly's forward-thinking approach has enabled the implementation of continuous direct compression (CDC) processes along with other process innovations in its oral solid dosage (OSD) facilities across its manufacturing network. In the CDC process, materials, excipients, and active ingredients are blended and compressed directly; there is no preprocessing to granulate or change the materials in any way before they enter the tablet press.
The company built sequential OSD installations at three separate locales. Each installation was implemented more quickly than the one before, and showed operational and budgetary improvements as well. Future formulations or products could also be run on any of these three platforms. Today, Lilly is the only company with multiple, replicated, and operational CDC facilities.
PROTOTYPE
The company's quest to build a network of state-of-the-art good manufacturing practice (GMP) OSD facilities for delivery of new advanced therapies began about five years ago, when Lilly's development group considered implementing continuous manufacturing (CM)—one of the pharmaceutical industry's newest and most advanced production methods—for its OSD products. They began to work with the technology to ensure that they fully understood CM and its potential benefits, integrating process analytical technology (PAT) into the initiative. Their initial platform, known as CM1, was completed at the company's development facilities in Indianapolis, Indiana, in the United States.
The Lilly team immediately recognized the positive effect CM could have on the new product development cycle. "From a development standpoint, this was the reason that we originally started moving to CM," says Sternasty. "Under an older production model, a development scientist might make 16 or 32 discrete batches of product in a designed experiment that then had to be lab tested to determine how process parameters impact production. In a continuous processing unit, parameters are established by adjusting controls, and consequently you can do multiple experiments very quickly. This is a huge advantage for development scientists, because it allows them to gain product understanding quickly."
Integration was a central principle that influenced all aspects of the project. At the system level, feeding, mixing, and tablet-compression unit operations are integrated seamlessly with online process analytical technology (PAT) and first-principles modeling to provide a comprehensive unified control strategy. The Lilly CM platform also relies on integration at the individual unit operational level, as shown by its novel approach for the dispensing and feeding unit.
Feeders are controlled as an integrated system rather than a series of independent set points using a cascade control loop, also known as ratio control. By designating a master feeder (typically the drug substance feeder) and modulating other feeders in response to variation in the master feeder output, the concentration of formulation components is maintained more consistently. The powder-feeder feedback control loops automatically adjust for raw-material changes such as density and powder flow.
As they completed tests with the CM1 development unit, the team learned how to deal with other variables such as environmental disturbances, vibration, and room pressure changes. "These feeders are incredibly sensitive, and they are on very sensitive scales," explains Timothy Pletcher, an Associate Senior Consultant Engineer at Lilly. "We learned that we needed to be mindful and design a system that could provide as much stability as possible. We worked closely with our architecture and engineering firm to design structurally independent platforms, such as on the mid- and upper-level feeders, which were mass-dampened to give us as much stability as we could achieve."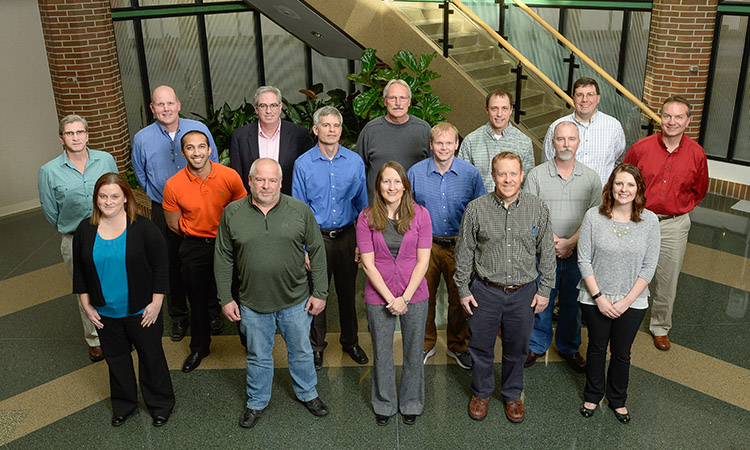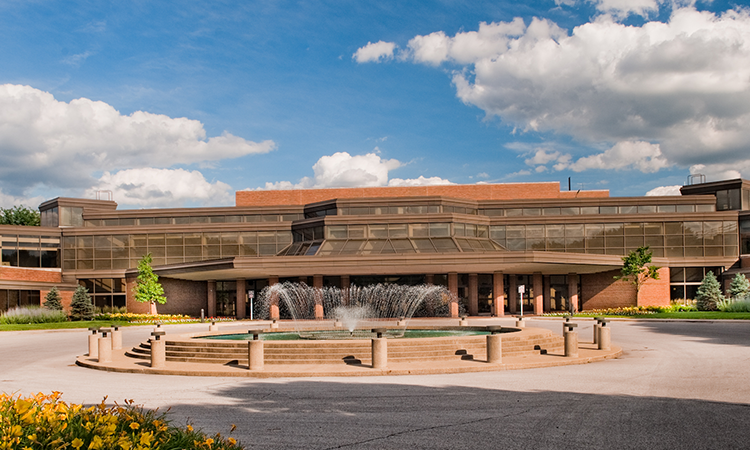 EFFICIENT REPLICATION
With bugs and inefficiencies worked out of the process, Lilly determined that it had a platform mature enough for replication in a commercial manufacturing environment. In September 2014 the company launched its CM2 project to integrate the platform into its existing OSD facility in Indianapolis. Building on lessons learned in the development phase, the CM2 line progressed quickly through construction, commissioning, and qualification; the unit was ready for production of three developmental molecules, in line with GMP, in November 2015. A mere 15 months had elapsed between the company's funding approval and its ability to produce commercial products destined for patients.
As CM2 was being completed, installation of a second GMP unit (CM3) at Lilly's existing OSD manufacturing facility in Carolina, Puerto Rico, began in November 2015. The unit was qualified and placed into service in only 11 months. "Because of the efficiencies and the fact, we were replicating an Lilly technology center, Indianapolis installation we had just completed," says Pletcher, "we were able to reuse and leverage commissioning and qualification protocols as well as much of the design work. This approach has proved to be a very efficient and effective way to replicate units from one facility to another."
With the completion of CM3, Lilly demonstrated that it could quickly augment its production capacity at low capital investment, should the need arise. Within a time frame of 12 to 15 months, a replicated CM unit can be integrated into an existing facility with limited free floor space (due to the CM unit's small footprint).
Both the Indiana (CM2) and Puerto Rico (CM3) units are functional replicates with identical equipment, layout, PAT instrumentation, and automation and control schemes. According to Sternasty, the design of both GMP equipment sets benefited from years of optimization and evolution work on the prototype CM1 installation.
"One of the benefits of the CM process is that there is no scale-up," he says. "Because we are using continuously running equipment that is very small in scope, the equipment deployed in development is the same as that used in manufacturing. So there is no cost and time associated with scale-up and technology transfer. From a manufacturing standpoint, the capital investment is significantly lower, the equipment offers a more compact footprint, and the process uses less energy than what you would see in a traditional wet-granulation fluid-bed drying process. While we started on the course because of the gains we would see in development, we have gained continued benefits all the way through to commercial manufacturing."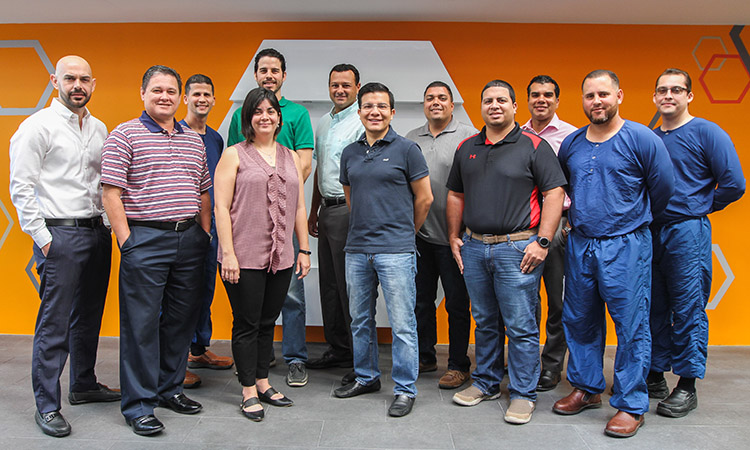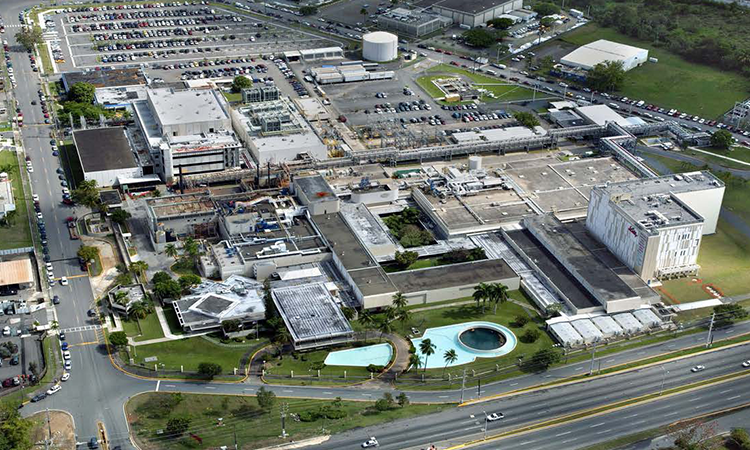 Pletcher credits the teams' close working relationship for the project's success. "We had an unprecedented level of collaboration," he says. "Finding ways to replicate that team effectiveness and cross-functional teamwork on other projects would be beneficial on any other endeavors that we undertake. The success of these projects was very much built on how effectively these groups worked together—from development to manufacturing."
"Lilly is focused on innovation," concludes Sternasty. "We believe that continuous manufacturing is an innovative way to provide a reliable, safe supply of high-quality medicines, and to be able to bring our product through the pipeline, from development to manufacturing, as quickly as we can. So, we are really very pleased with the results of what we have installed here."
CM-PRODUCED CANCER TREATMENT RECEIVES FDA APPROVAL
Eli Lilly and Company's continuous manufacturing (CM) kits have proven to be an important manufacturing platform for the company's oral solid dosage products (OSD). "CM is very important to Lilly as one of our proven manufacturing platforms for commercial dry products," says David Sternasty. "We've seen a number of benefits and advantages, and our development pipeline is directed towards this technology where applicable."
The company's most recent success with CM technology was acknowledged on 28 September 2017, when the US Food and Drug Administration (FDA) approved Lilly's Verzenio (abemaciclib) for the treatment of advanced breast cancer. Verzenio is Lilly's first approved oral dosage medicine made using the CM process, and only the third CM-made medicine approved by the FDA. Verzenio's approval represents a significant milestone in Lilly's efforts to advance CM science and engineering. The company credits strategic partnerships among its development, manufacturing, quality, and regulatory teams as key to the successful implementation of CM and approval of Verzenio.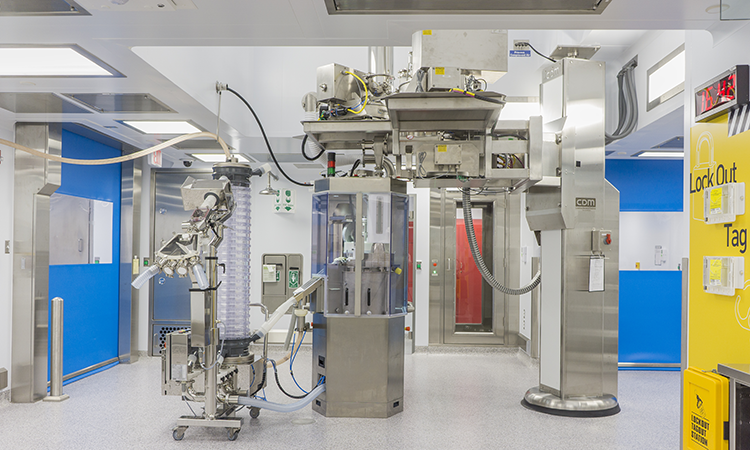 Lilly noted during project development that CM had the potential to shorten the drug development cycle. "Verzenio is our first medicine to be manufactured using CM and the other products are still in the pipeline, so it is still early to draw conclusions," says Sternasty. "However, by doing our development at the same scale as manufacturing, and by replacing large-scale tumble blending with in-line mixing, many lengthy late-phase batch development activities are eliminated, which can make overall development timelines shorter."
Verzenio, which works by blocking molecules (cyclin-dependent kinases 4 and 6) involved in the growth of cancer cells, was approved in combination with fulvestrant for the treatment of women with hormone-receptor-positive (HR+), human epidermal growth factor receptor 2 negative (HER2-) advanced or metastatic breast cancer with disease progression following endocrine therapy. It is also approved as monotherapy for the treatment of adult patients with HR+, HER2- advanced or metastatic breast cancer with disease progression following endocrine therapy and prior chemotherapy in the metastatic setting.
Breast cancer is the most common form of cancer for women, according to the American Cancer Society, comprising as many as 25% of all new cancer diagnoses in women worldwide. In the United States, the National Cancer Institute at the National Institutes of Health estimates that nearly 253,000 women will be diagnosed with breast cancer this year, and 40,610 will die of the disease. Approximately 72% of patients with breast cancer have tumors that are HR+ and HER2-.
As with any of its manufacturing platforms, Lilly's plans for further replication or expansion of CM will be driven by business needs and other aspects considered part of its strategic planning process.