Meet ElevateBio: 2021 Facility of the Year Awards Winner for Operational Excellence

Winners in the Facility of the Year Awards (FOYA) Operational Excellence Category exemplify the application of modern management techniques aimed to improve operating efficiencies, promote excellent quality and consistency, and yield competitive cost of goods from existing and new facilities, processes, and manufacturing operations.
Project: BaseCamp
ElevateBio's BaseCamp facility is a gamechanger for cell and gene therapy. By embracing a business model that provides flexible capacity, high throughput, and process expertise while optimizing efficacy and safety, BaseCamp establishes itself as a Next Generation model for rapid therapy development and launch. It proves to the industry that it is possible to bring successful therapies to market faster and more efficiently than ever before.

FOYA Judges
---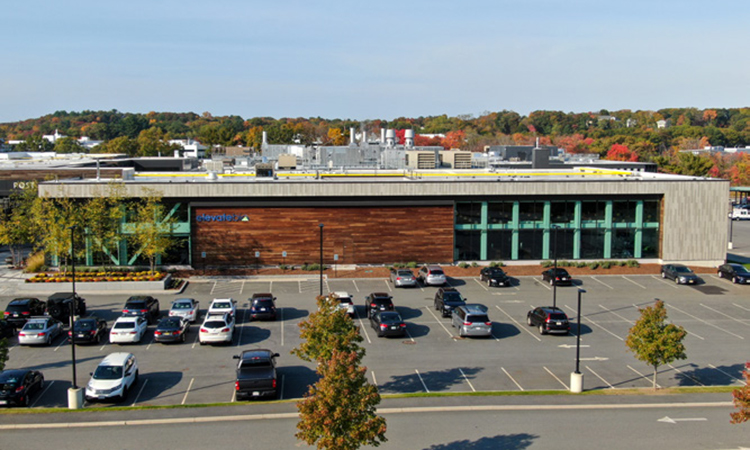 ---
Changing the World of Cell and Gene Therapies
ElevateBio was founded in 2017 by David Hallal, Vikas Sinha, and Mitchell Finer, PhD, who wanted to change the way cell and gene therapies (CGTs) are researched, developed, and delivered. "While there are many brilliant scientists driving research and innovation behind cell and gene therapy products on the market and in the pipeline, few know how to scale them up and deliver them at affordable costs," said Finer CSO, ElevateBio and President of ElevateBio, BaseCamp. "This knowledge gap leaves CGTs well beyond the reach of most patients and, indeed, most of the world. Unless we make major strides in our ability to scale them, we will not be able to democratize these medicines and make them accessible to as many patients as possible."
ElevateBio's BaseCamp is home to leading scientists and academic researchers who are working with medical centers and corporate partners to advance CGTs. It is a cGMP facility where those, and other, therapies can be made safely and cost-effectively.
BaseCamp is a dedicated cell and gene therapy technology, research and development, process development, and manufacturing facility. BaseCamp consists of 140,000 square feet of manufacturing, lab, and support space including:
Research and development for immunotherapy, regenerative medicine, and cell therapies
Process development and scaled manufacturing capabilities for rapid translation of processes
Laboratories that include manufacturing labs, protein engineering, virology, and immunology capabilities
CGMP manufacturing with industry-leading product development know-how for the manufacturing of viral vectors and cell therapies
Quality assurance through systems, analytics, and Quality Control laboratories with state-of-the-art levels of automation
BaseCamp is a Center of Innovation for ElevateBio. ElevateBio provides the tools, time, and environment where researchers can innovate, develop, and accelerate life-transformative therapies. The team at BaseCamp has years of experience in cell and gene therapy process development and manufacturing. They have developed a toolbox of unit operations that can be used to rapidly translate cell and gene therapy and regenerative medicine products allowing them to enter the clinic quickly and at a lower cost than traditional cell and gene-based therapies.
Traditionally, biotechnology companies have invested in and built manufacturing facilities after clinical trials proved the therapy would work. This can lead to delays in getting life-saving medicines to patients. ElevateBio's founders wanted to build the team, technology, and infrastructure to support a portfolio of cell and gene therapy and regenerative medicine programs, and what started as a modest investment and small footprint quickly grew as other interested parties learned what they were working on.
---
---
The laboratories and clean rooms at BaseCamp were designed to accommodate current state-of-the-art process equipment, while still allowing flexibility for innovation and automation. Utility panels and room utilities are robust to allow for a broad range of process equipment and expandability. Ancillary support rooms, such as buffer preparation, were designed to be mirror images of the production rooms allowing for expandability of processing if needed. Plant utilities, including bio-waste management, were designed to handle early phase small volume requirements and large volume commercial-scale production.
ElevateBio built BaseCamp with the idea to open it up to like-minded partners in the industry allowing them to use the manufacturing space and providing high-quality process development, manufacturing, analytics, technology, and teams to help advance their own therapies.
By implementing a highly automated and integrated facility, ElevateBio has been able to effectively reduce the time from development to GMP manufacturing. They establish robust systems and user requirements at the beginning of every project so that once procurement begins, everything goes smoothly during the translational stage of the program. BaseCamp is designed so that multiple patient therapies can be manufactured in the same suite.
Additionally, companies working with ElevateBio have access to the talent and facility at a cost structure that covers staff and overhead, without charging large markups, saving them money they can use to continue innovative research.
---
Nominate Your Facility for the 2022 FOYA Program!
Apply for a chance to join this prestigious list of innovative game-changers and let ISPE honor your organization as a 2022 FOYA program winner. Applications must be submitted by 19 November 2021.