Looking Back at My Professional Growth & Building Blocks that Led to Success
Jennifer Lauria Clark, CPIP
For me, one of the best things Women in Pharma™ (WIP) brings to our industry is the ability to learn from others and share our stories about our technical experiences, how we embrace diversity, and build long-lasting, meaningful relationships. Below are a few lessons learned from the first half of my career.
Over the past 16 years my career in the industry has taken me from an intern at GSK, where I sat beside the row of mailboxes most days, to Executive Director of Strategic Development at CAI, where I have limitless opportunities in my career to work with biopharmaceutical companies and travel the world.
I have had the pleasure of working with incredible leaders and the frustration of working with challenging managers and peers. I have celebrated wins and cried over all kinds of losses. All along the way I have made amazing friends and learned many new skills.
Early in my career, when I was a project engineer supporting a client, I made a mistake. I was 26 years old, green, and a little nervous to tell our client that I had possibly cost them some money and time in the schedule. I honestly do not remember to this day what exactly the error was; what I do remember is my manager coaching me to have the crucial conversation with my client. When I approached my client and told him of my mistake, he wasn't angry. He did not yell. He was appreciative that I brought it to his attention immediately and did not try to hide it. From that day forward, I trusted him. I owned my successes and failures and gained confidence in myself because of his kindness and teaching style. I will never forget this engineer and how he helped shape my technical career.
---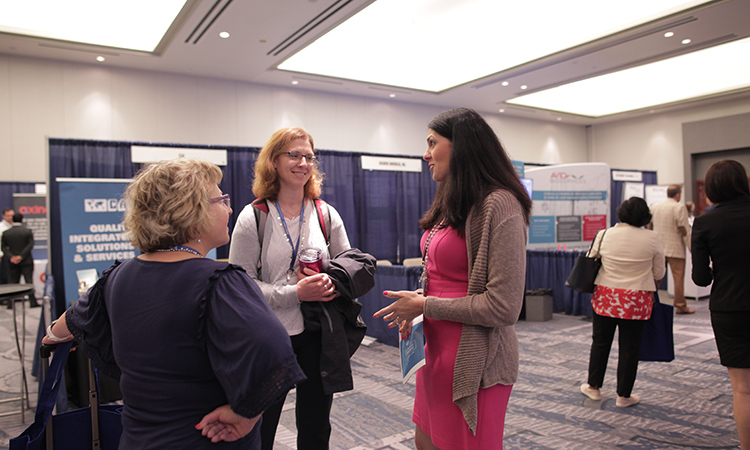 ---
Throughout my career, I have heard many inappropriate comments from gender, to age, to technical ability. Some were directed at me, some were directed at others around me. In one instance, I had someone offend me in a meeting. This person made a comment that demeaned me, and I did not appreciate it. The next day, I spoke to them about the comment and let them know that it was offensive and made me feel insecure about my position because the comment was regarding my age, and at that time they were in a more senior role on the project. The person apologized and it taught me that some comments are made without realizing how it will affect the work environment. After that day, our working relationship improved, and I felt like I was a valued member of our team.
When I returned from maternity leave after having my first child, I joined my first greenfield project working for a construction management firm. I had a new Project Manager and was unsure how it was going to go. We didn't know each other, and we didn't know how to work together or how we would both fit and work inside our 6 ft x 6 ft office. I was uneasy and a bit timid about working for someone new. After a few mini bumps in the first few weeks, my new project manager became an acquaintance. Shortly after, I required emergency surgery and during my recovery she brought me my first loaf of friendship bread. I called my momma and she said it was really an olive branch. After that, we spent more time together at lunch, sharing stories about our personal lives. This woman became my friend and confidant. Today, we both work at different firms, but our relationship still holds a very special place in my heart.
As we celebrate a month of diversity and inclusion, I challenge you to have an open mind about Women in Pharma, your own careers, or your personal life in regard to some of our guiding principles.
EXPAND YOURSELF TECHNICALLY Branch out and take a technical course on a topic you've always wanted to learn about. At home, learn to unclog a garbage disposal after you put two pounds of shrimp shells in it.
RECOGNIZE AND ACCEPT DIFFERENT WORK AND LIFE STYLES Don't let unconscious bias stop you from advancing yourself or others. If you are a working parent, invite a stay at home parent over for coffee. There is much we can learn from each other.
STRIVE FOR DIVERSITY & INCLUSION During my travels around the globe, I've found that people are treated differently professionally than at home. By asking and encouraging more women to speak at the podium or host a webinar we can start the change we want to see.
BUILD A NEW RELATIONSHIP Use your resources internally at work or through ISPE to make a new connection. You never know when someone will add value to your life or your career. Reach out to someone new in the neighborhood, place of worship, or your child's school. You never know how or when you may make a new friend.
Women in Pharma at ISPE provides women in the pharmaceutical industry a forum for connecting and collaborating on technical and career advancement topics. Women in Pharma's inclusive community leverages a network of mentors, role models, and resources across all levels to foster balanced professional success. The Women in Pharma initiative was established in 2017 and is growing rapidly. The ISPE Foundation is working with Women in Pharma to create greater equity, opportunity, and corporate success for under-represented groups in the industry by providing professional training and education to drive successful career progression.
We invite you to join us at any of our upcoming events if you are looking to improve your technical skills or become a better version of yourself with the help of incredible female and male leaders in our industry.