Interview with Gordon Leichter, Chair of ISPE Annual Meeting Planning Committee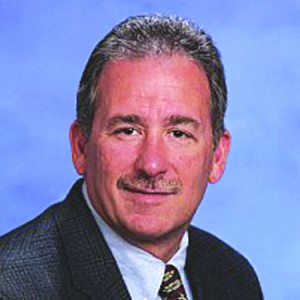 Gordon Leichter, PhD, is currently the East Coast Sales Manager for Belimed Infection Control focusing on providing sterile processing equipment to the pharmaceutical manufacturing industry. He has more than 30 years of experience within the pharmaceutical industry manufacturing and marketing processing equipment. Leichter has been an active member of ISPE throughout his career, serving on a number of chapter boards, giving technical presentations, leading seminars, writing articles, participating and chairing various committees, as well as a leadership role on the 2006 Facility of the Year winning team. Currently, he is a Director on the ISPE International Board of Directors, as well as the President of the NJ ISPE Chapter. He has held positions as Chair of the Sterile Products Processing Community of Practice (SPP CoP) and Chair of the ISPE Body of Knowledge Committee. He holds a BS in operations management and a MS in management from Thomas Edison State College and a Ph.D.in business administration from TUI University.
 Why did you decide to chair the ISPE Annual Meeting Planning Committee this year? I am an active ISPE volunteer and I enjoy being involved with different committees. Since I was the co-chair of the committee last year, it was a natural progression. The Annual Meeting is the Society's premiere event so it is a great experience to work with other motivated industry volunteers and the talented staff to deliver a top notch professional program.  What are your goals for the conference this year? Our industry is quite dynamic and we are constantly facing change and challenges. I think this is evident within the Society as well. Working as a team, our goal is always to improve upon the event every year. The content this year is more robust than ever with more than 90 sessions in 10 different topic areas and the location is equally exciting. So, our goal is to attract as many members as possible to join us for this great educational and networking event. One of the things that is never lost on me as a volunteer leader, but also as an attendee, is what can learn from each other at this event. The face to face interaction and learning are what gives attendees a competitive edge in the face of the aforementioned climate. It truly cannot be replaced.  What is unique about this year's Annual Meeting? We have increased the breadth and depth of the Executive Series to include more domestic and international regulatory topics. Additionally, one of our keynote speakers, Dinesh Thakur, Executive Chairman at Medassure Global Compliance Corporation, but perhaps better known as the whistleblower at Ranbaxy who exposed its pervasive pattern of fraud, will offer compelling insights into the impact of cases like Ranbaxy, and the impact of supplies from emerging markets and the correlation to drug shortages and patient safety. With so many companies sourcing supply from emerging economies, this presentation is quite timely and will resonate with all of us in the industry. Of course, we have to change the old adage to "what happens in Vegas will stay in Vegas." We are certain that with such robust, cutting-edge content, all of the attendees will take what they learn in Vegas and apply it! And of course the relationships developed will become beneficial in business dealings for years to come. Finally, we will have the unique opportunity to collectively thank and fondly bid farewell to Nancy Berg, our current CEO, and welcome officially the new CEO of ISPE.  What should people expect this year and why is that different from previous years? Well, it sure will be warmer. The 5K runners will appreciate that, especially since the run this year will take place on the Vegas Strip and the winner will receive a free helicopter ride over the city. We brought back the Golf Tournament, which everyone is excited about! After collecting data for years on what drives attendees to register, we realized how important networking really is and so we have really made an effort to offer these opportunities throughout the program in a thoughtful and beneficial way. We are really proud of that. However, just like ISPE is known to do, we are offering the best content in the industry. Staff and volunteers have done an outstanding job to provide a flexible schedule that allows versatility with minimal overlap, which was in response to feedback received from the event last year. What is great about the ISPE staff is that they listen, digest and then adjust. Every year, the organization and execution of the event becomes smoother. It's a joy to work with such professionals. As for the overall program, we have some great recurring sessions such as the Project Management series entering its 10th year. We developed our tracks based on response from past attendees and so there is something for everyone. Especially, since the economic downturn in 2008 when so many of us are being asked to do three jobs in addition to those we were already doing, we are having to keep up with areas that were once not part of our responsibility The ISPE Annual Meeting is set-up to allow delegates who have business obligations in different areas attend education that they will benefit from. You really get your money's worth.  Any favorite sessions you are looking forward to? That's a tough question because there are so many good choices. However, as previously mentioned, the schedule will allow for more flexibility to attend more of the varied sessions. My personal favorites are the case studies where you can learn from world class execution models, as well as challenges that others have experienced. I am looking forward to Dinesh Thakur's talk about his involvement in the Ranbaxy situation – that will be quite interesting! Of course, what ISPE is doing in Drug Shortage, Metrics and Patients Safety are always popular and most of the time standing room only. I look forward to those, if I can find a seat. I am also excited about the technology sessions where suppliers are able to showcase their product solutions in a non-commercial atmosphere. It is so important that suppliers and delegates have these conversations because many times this is where problems are solved and business is advanced. It sounds cliché to say, but you really do loose a competitive advantage by not attending.  Anything you learned or were surprised by in your work planning the 2014 Annual Meeting? Well the first thing I learned from this experience is that the staff sure works darn hard to pull this event off. Also, the volunteer course leaders and all the speakers really put in quite an impressive and enthusiastic effort. I think the allure of Vegas is Going to be a draw. The last time we were in Vegas it was one of the largest meetings in ISPE's history. Face it, we are all devoted professionals and work really hard, and the underlying reason for the Annual Meeting is so ALL members globally have an opportunity to interact and expand our knowledge and experience, so why not do it in Vegas. See you there! Take a closer look at the pharmaceutical engineering industry's most comprehensive annual meeting.