Future Is Here - 2018 Facilities of the Future Conference Highlights
Facilities of the Future Conference Highlights New Tech
Emerging technologies and regulations are already driving change in global pharmaceutical manufacturing. How will industry respond to these forces, and how can they prepare for the changes to come?
The 2018 ISPE Facilities of the Future Conference highlighted these and other forward-looking topics—including virtual reality, robotics, artificial learning, machine learning, and 3D printing—with presentations from industry leaders and regulators on key drivers, best practices, and benchmark solutions.
"The future is here" John Bournas, ISPE CEO and President, told the nearly 250 attendees as he opened the conference on Tuesday, 20 February 2018, in Rockville, Maryland.
Noting that 40% of all jobs will be automated in the near future, Jim Breen, Project Lead, Biologics Expansion, Janssen Pharmaceuticals, and Conference Program Committee Chair, added that facilities of the future and its corollary, workforce of the future, are strategic priorities for ISPE. The international nature of the topic, he concluded, was indicated by the number of attendees from outside the United States—14 countries in total.
Conference sessions, hosted by more than 50 speakers, were divided into Continuous Manufacturing and Industry 4.0 tracks, with several joint presentations. Evening dinner sessions featured additional speakers and panel discussions. Presenters hailed from industry, regulatory authorities, and academia.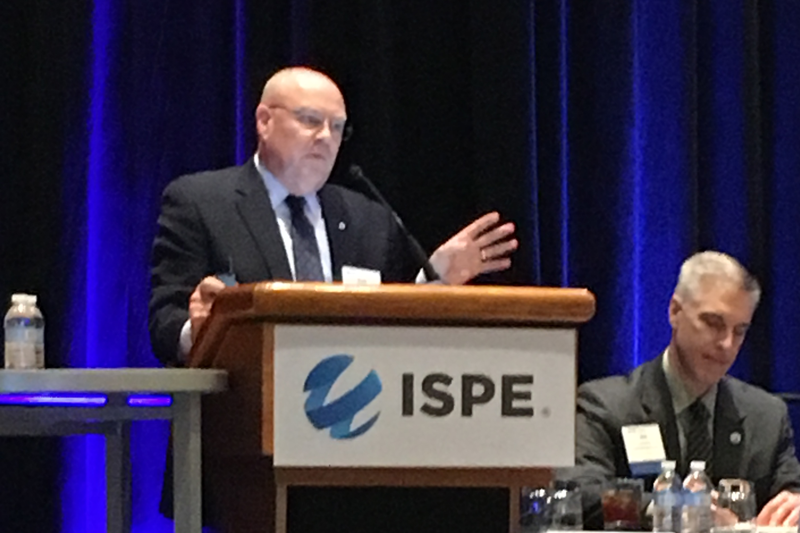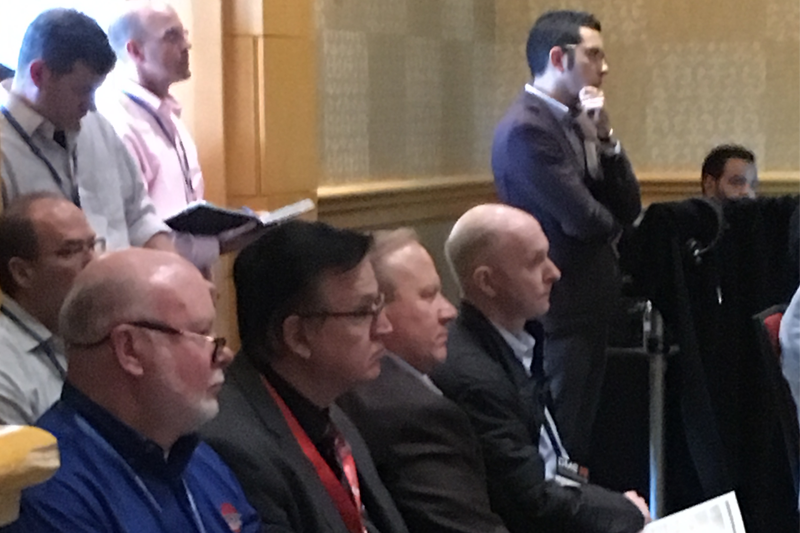 Some highlights included Virtuosi, a virtual reality educational platform designed for the life sciences training. The system simulates a floor-to-ceiling lab environment that includes tables, vials, and sinks—even water. Nicole Monachino, Vice President, Business Operations and General Counsel, Quality Executive Partners, presented "Innovation in Education: Leveraging the Power of Virtual Reality," an overview of the system, as part of the I4.0 track.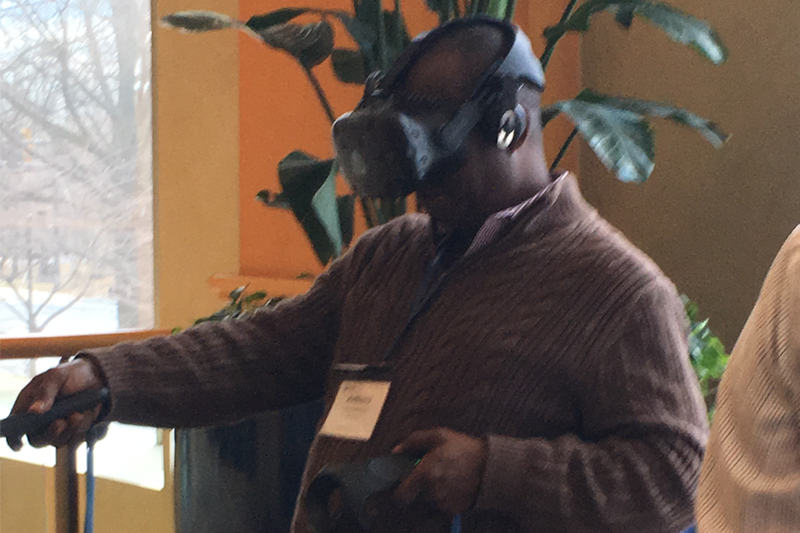 Participants were also able to experience the LifeAire germ-free space, an air-purifying system that reduces pathogens and other contaminants to below detection levels. Dr. Kathryn Worrilow, founder and CEO, presented "The LifeAire System: A Transformational Technology and Paradigm Shift in Personalized Medicine" at a combined plenary session.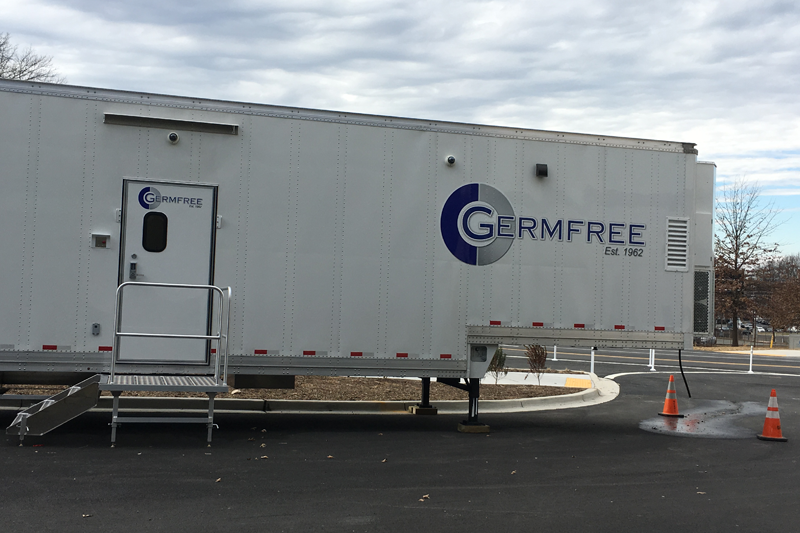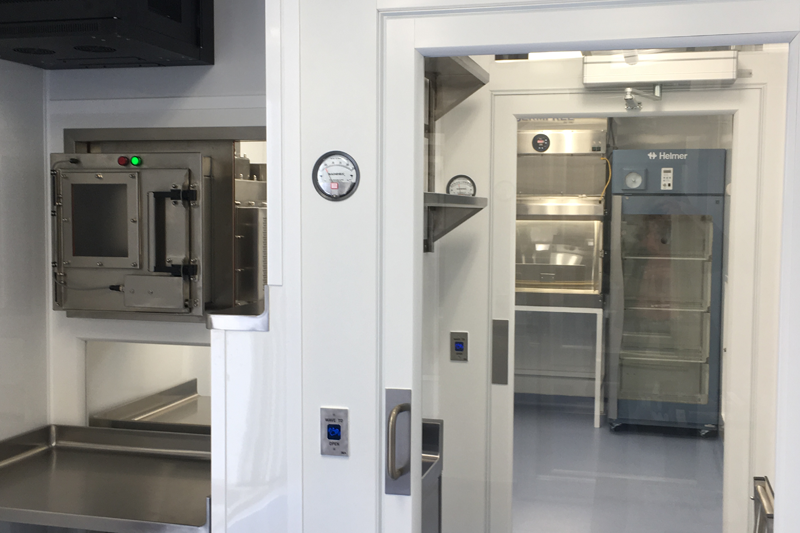 Regulatory presentations included "Accelerated Approvals and Programs to Support Them" by Dr. Lawrence Yu, Deputy Director, Office of Pharmaceutical Quality, an overview of the agency's new Concept of Operations (or "ConOps") agreement between two agency branches—the Center for Drug Evaluation and Research and the Office of Regulatory Affairs—to provide unprecedented integration and efficiency in facility evaluations and inspections.
 
Dr. Juandria Williams, Branch Chief, FDA Emerging Technology Team (ETT), said her office provides a central location for inquiries on novel technology and a forum for dialogue. She explained that FDA supports implementation of innovative technology and encourages early engagement with the agency. ETT is a small nimble team whose goal is to get emerging technology commercialized, she added.
Keynotes were part of each day's program. One presentation by Carla Boragno, Vice President Site Service, Genentech (a member of the Roche group), showcased the company's "Science Garage" project. The company built a state-of-the-art biotech lab for students in the South San Francisco Unified School District, and created a four-year state-approved biotech curriculum to spark the imagination of the districts' high school students and ignite a passion for future careers in STEM. Genentech personnel serve as instructors and mentors.
A well-attended new technology symposium explored cutting-edge ventures in health care and biotechnology, with subjects ranging from micromanufacturing technology to microfluidics and AI-enabled Alzheimer's diagnosis.
The conference's final presentation, "Building a Culture of Collaboration," was given by Robert Blouin, Provost, University of North Carolina. Beginning as dean of the university's school of pharmacy in 2003, Dr. Blouin's ability to leverage partnerships transformed the pharma department from a sleepy afterthought to the number-one college of pharmacy in the nation, doubling the student population, tripling the faculty, quadrupling research space, and increasing NIH funding by 1,800%.
You can change the world if you take big risks, he said.
Did you attend the conference? Please send your feedback, compliments, and questions to Jim Breen, Program Committee Task Team Chair or James McGlade, Co-Chair.