Energy & Innovation Take Center Stage Day 2 2018 ISPE Annual Meeting & Expo
The second day of the 2018 ISPE Annual Meeting & Expo on Monday, 5 November opened on a note of innovation and energy. "There's a tremendous amount of energy here," James Breen, Jr., Incoming Chair of the ISPE International Board of Directors, told attendees as he opened the morning plenary. "I want to keep the momentum going."
The first plenary session speaker, Nick Leschly, CEO of Massachusetts-based bluebird bio, shared the story of bluebird bio's birth and progress as he spoke with humor and passion about gene therapy. 
To demonstrate what drives him, Leschly presented a touching video about Ethan Zakes, who died at age 10 from cerebral adrenoleukodystrophy (CALD), a rare and deadly genetic disease. One of bluebird bio's first four products, all of which Leschly hopes will be approved by 2020, includes a lentiviral vector based–gene therapy for CALD that has halted disease progression in 15 of the 17 children tested with the therapy. 
Developing Therapies
bluebird bio is using the same vector to develop treatments for thalassemia and sickle cell anemia. Another therapy, based on the chimeric antigen receptor (CAR) T-cell therapy bb2121, shows great promise for multiple myeloma, extending survival from 3 to 5 months to nearly 18 months. "If you can harness the immune system, if you can galvanize it, you can get a tremendous response," Leschly explained. 
The quest in these treatments is for one-time transformative, or curative, treatment. The faces behind the diseases that Leschly seeks to treat drive bluebird bio's work. "Now we have a genome editing platform. We want to galvanize technology to go after diseases," Leschly said. In the future, combination therapy platforms will be used to cripple tumors, he predicted.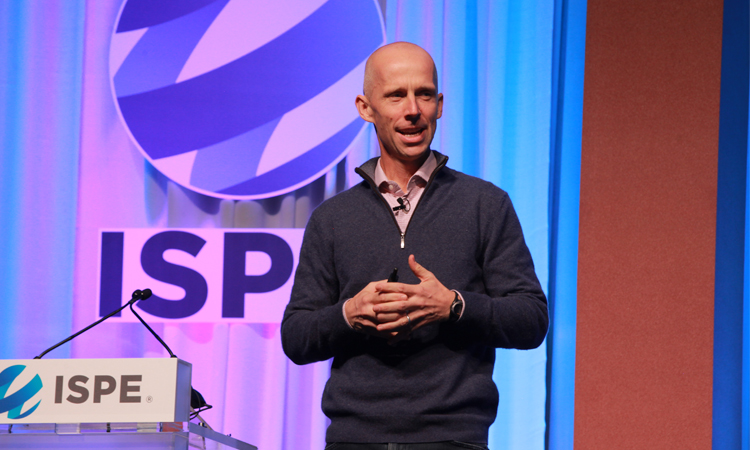 bluebird bio recently opened a new manufacturing facility in Research Triangle, North Carolina. The key factor in choosing this location was the workforce talent available there. "We have to have the best people. They can't just apply their trade. They can't be standard Lego pieces here," he explained. 
The drive for bluebird bio more than innovation: it is about disruption, Leschly said. He defined innovation as doing the same things a little better; disruption is making things that make old things obsolete.
Staying the course through the ups and downs of gene therapy development is not easy but for Leschly and the bluebird bio team, there is no other option. "Walk, fall down, get up, and walk again," was how Leschly characterized the process. "Many people would have shut this program down, but we didn't have a choice--and it's what we love."
Leschly concluded with a discussion about the pharmaceutical industry's social responsibilities in drug development. "Gene therapy began with 40 years of agony and failure," Leschly said. "Now it works, but there are no rules. It's expensive and inefficient, and the business case is unknown. 
"Drug pricing used to be 'What will the market bear? What can you get away with?' And you do have to charge something that rewards your risk," he conceded. "But value-based payment over time is the solution. Don't be shortsighted. Ground to something meaningful," he urged the audience. 
John Bournas, CEO and President, ISPE, took the podium afterward to thank Leschly for his inspiring speech. "Thank you for your resilience. Keep on going, keep persevering to do the right thing for the patients."
Biologics Boom
Bournas introduced Chris Chen, CEO of WuXi Biologics (Shanghai) Co., Ltd., who shared his thoughts on making biologics in the second plenary presentation. He acknowledged that like Leschly, his story is somewhat disruptive as well. WuXi is making biologics more affordable and faster to patients, and like Leschly, Chen sees great opportunity ahead. 
"I want to accelerate and transform how biologics are discovered, developed, and produced," he said. WuXi, which Chen noted operates the world's largest bioreactor, is a contract development and manufacturing organization (CDMO).
The company's WuXi City facility, the 2014 ISPE Facility of the Year Awards (FOYA) Overall Winner, consists of two parallel upstream cell culture bioreactor lines with flexible working volumes of 50- through 2,000-liter bioreactors and one downstream purification production line. It is the most advanced such facility built in China, and the first in the world to be capable of utilizing 100% disposable equipment for drug substance manufacturing.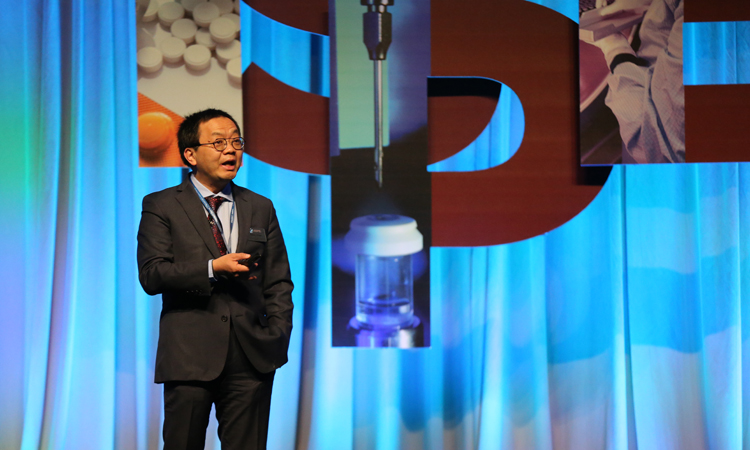 "In 2011 when I started WuXi, I said this is the way to go," Chen said. "It's entirely disposable and we don't need an autoclave." The facility took 18 months to build and was completed in 24 months. 
Disposable bioreactors and new investment in continuous purification platforms enable integrated bioprocessing for a proof-of-concept commercial facility.  
Continuous manufacturing can use smaller, modular facilities with smaller and/or single-use bioreactors to allow for a simplified process flow and logistics, enable high operational flexibility, and fast technology transfer. Parallel production lines ("scale-out") can meet increased production demands. "You can grow as demand increases. It also gives clients flexibility," Chen said.
WuXi is now building a second facility with double the capacity in Ireland. "Mfr 1 (China) was really a test," said Chen. "Mfr 2 (Ireland) is our vision of scale-out and continuous processing. Now we're ready to do something big." 
The facility, which should be operational in 2021, will help WuXi make biologics affordable and available, especially for patients in China. "We can make 8 metric tonnes of antibodies, and we can make them as low as $15 per gram. This will allow us to change the industry and make biologics much more cost competitive," Chen said.
Concurrent Sessions
Monday was the first day of concurrent sessions at the Annual Meeting. Here is a sampling of several sessions for attendees:
Dynamic Modeling for Sustainable Facilities
Multiple views of how to best achieve sustainable facilities were shared during the session. 
Keith Beatty, PE, Life Science Lead, Energy Efficiency Consultancy Ltd. addressed the limits presented by traditional facility design in "Sustainable Manufacturing Facilities through Dynamic Modeling." Cost-cutting often removes efficiencies because it considers capital costs, not lifecycle costs. Proven processes remain unchallenged. A sustainability review may be carried out occasionally, but there's no money for feasibility or other studies that mean more work, checking, or change. Time and capital costs are often the reasons why new ideas can't be implemented in traditional facility design. Many stakeholders are not involved in developing efficient in operational strategies, and sustainability is often left to the engineers. 
"We can do better," Beatty said. Applying the best available technology to individual systems is not enough; an integrated design approach for pharmaceutical manufacturing facilities is the key.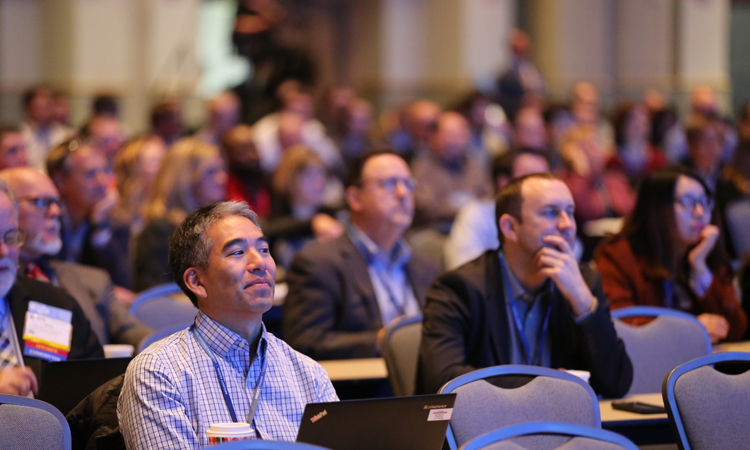 Rob Wallace, Group Managing Director and Founder, Energy Efficiency Consultancy, Ltd., said that simple key messages for design are to minimize environmental impact, optimize and exploit natural resource use, and minimize and reuse waste streams. Make good use of natural resources and minimize waste. "We see so often that buildings don't take advantage of simple design changes like catching rainwater," Wallace noted.
Maximize system efficiencies via "best available"—not cutting-edge—technology, and enable systems to use renewable technology, he advised. Create energy targets instead of setting minimum standards. Develop and integrate design changes at an early stage; an integrated performance model combines all design elements to optimize outcome. Remember that facilities have to run for 30 years—inefficiencies can add up over time. 
Integrated models can also use multiple analysis methods and software, including dynamic simulation modeling, which can lead to significant savings. "Looking at a facility early, you can see where the biggest impact is," Wallace said. "Tell the engineer what you want. Think about modeling. Do it at an early stage. Have a masterplan. It's about lower costs and lower impact on society. Consider the lifecycle of this facility—it will have a huge impact on the environment during that time. Sustainable facilities should benefit the customer and consumer."
Remy Olabode, PE, SCPM, Program Manager, Genentech, presented a case study in which Genentech replaced and consolidated two older air handler units (AHUs) into one new AHU with reduced capacity and reduced air change rates. The project reduced operating costs while improving energy efficiency and sustainability. 
Significant energy is expended each year maintaining pharmaceutical cleanrooms at high air exchange rates, he concluded, even though investigation shows that air change rates have limited value as a primary cleanroom design criterion. The case study shows that facilities can maintain GMP classified clean spaces with reduced air change rates at appropriate particulate levels. 
Norman Goldschmidt noted that forthcoming updates to ASME 14644-4 and 14644-6 will abandon the air change model.
Technology Transfer Acceleration
John Herberger, Director of Process Development at Amgen, Inc. and session leader, led a panel providing tips and insights into technology transfer acceleration. Herberger outlined the fundamental phases of technology transfer:
Initiation
Assembling the team, developing the charter, building trust, and establishing credibility. 
Knowledge Transfer
Gather knowledge; method and process performance history; gaps identified are valuable knowledge—be explicit in requirements to close. 
Planning
Extend beyond direct technology transfer deliverables; playbooks (because the unexpected will happen, so capture things as they happen); and co-development and parallel execution opportunities. Consider what's nice to have compared to what is a true requirement. 
Execution
Generate and manage knowledge, not a haze of information; govern delivery of requirements.
PPQ
Rigorous readiness reviews (may be by phase); measure performance to demonstrate control.
Close Out
Observations are information; lessons learned are knowledge; learned equals observation, prioritization, and action & monitoring plan. 
"Plan it, plan it and plan it again," he said. "Expect to go back, learn things, add new members to the team, and go back to the plan again." 
Jose Caraballo, Director, Divisional Quality-Biotech, Bayer US offered some strategies for rapid technology transfers:
Take it slow so that you can achieve the speed you desire (by taking care with the process). Duration of technology transfers is variable—they could take three months or six years, depending on the project--but delays to launches can decrease shareholder value by at least 10 percent.
Don't overlook critical things–avoid reworks and second guessing.
Accelerate tasks with skillful and efficient execution.
Remove barriers with clarity on objectives and approach. 
Additional specific strategies:
Governance and Planning 
Start with the end in mind. Have requirements, business, regulatory, and compliance expectations and needs lined up and choose a governance model to fit those needs. Create an agile plan with the right business process and acknowledge complexities. Consider front loading costs to accelerate milestones along the critical path. 
Standardization
Define the information landscape, including document types, review and approval flows, automation levels, master data, formats, approval rights, and even the language to be used. Maximize your use of standardized systems and tools—use templates and define terms. Choose process platforms and adopt a technology transfer process. These stages run in parallel, but all aim to complete the transfer. 
Digitalization
Technology can transform the process of finding, collecting, transferring, storing, analyzing, and reusing data. Think ahead: where is the information? How will it be used? Define data workflows, avoid redundancies and inconsistencies, and identify analysis tools. Safeguard data integrity so transcription errors are avoided. The goal is seamless knowledge transfer. If you can prepopulate forms in an automated way, do so for things like the first draft of TRD or fill data tables.
Excellence in Execution
Ensure team engagement through fit, training and experience; cultural background and team building should be acknowledged. Use project management tools such as timely communication, defined responsibilities and accountabilities, integrated schedules, and multifunction coordination. Track critical milestones: verify/challenge assumptions; reassess the critical path frequently.
Parallel Implementation
"Just do it" and keep track of milestones, system interactions, and the project critical path. Practice co-development–bring teams closer to share resources and capabilities such as cleaning method development.
Knowledge Management 
Recognize "what, how, why, who"; work with a transfer package with know-how, documents, videos, and pictures; hold discussions, assessments, and studies; conduct systematic tracking of changes and decisions. Learn by reviewing unexpected events and issues; capture lessons learned; and link back to the source of information. Organize and retain by ensuring availability of RU SMEs (not temps or contractors); acknowledge organizational culture; and establish content and context repositories. Finally, access and share: use networks and communities of practice; do not hide knowledge, offer it; promote a learning culture (innovation, curiosity, asking for help). Make sure people know the information is available--and use it.