Characteristics of Winning FOYA Project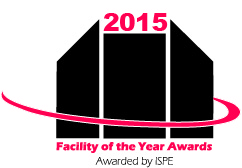 Winning projects must relate to sites where the occupants work in a safe and productive manufacturing environment, where the facility applies new or innovative technological solutions, and where the facility enhances the client's ability to recruit top talent. Examples of exemplary features of previous Facility of the Year Awards Category Winners include:
Fast-track project delivery through the innovative use of modular design
Effective use of innovative technology combined with practical functionality
Extraordinary planning, flexibility and adaptability to ensure existing features meet future needs of facility
Novel project delivery methods
Use of key innovations throughout project to meet and exceed business needs
Unique solution to complicated problem with no environmental impact
Effective use of multiple technologies on one piece of equipment
Innovative approach to industrial facility design where core functions drive manufacturing and material handling
Combining use of established industry best practices that optimize manufacturing with team-oriented project delivery methods that drive collaboration and overall speed to market
What are Judges looking for?
Judges are looking for concise, relevant information that distinguishes or differentiates the innovative features of a project. Actual judging of submissions is based on the relevance and quality of the content provided and not the quantity.
An independent panel of judges will be convened to evaluate all submissions, select Category Winners, and determine the Overall Winner of the 2015 Facility of the Year Awards Program.
Judging will be undertaken in accordance with the schedule provided within this document.
ISPE does not endorse any participating companies or submissions and reserves the right to make the final determination as to which entries meet eligibility requirements.
At the discretion of judging team, submissions not selected as one of the Category Winners may be selected for special recognition. This determination is made solely by the 2015 Facility of the Year Awards Judges Team.
Judges will be selected by ISPE, and may include experts and industry leaders from manufacturers, equipment suppliers, regulators, design consultants, construction managers, commissioning and validation consultants, universities, and others as ISPE may deem appropriate.
Completed entries due no later than 24 November 2014. Learn more about the FOYA program here.