ISPE Briefs: ISPE Initiatives Provide Guidance on Medicines Supply
ISPE task teams created reports and a model to examine the challenges surrounding drug shortages, emergency preparedness, and the supply chain of active pharmaceutical ingredients (APIs). This article outlines ISPE task teams created reports and a model to examine the challenges surrounding drug shortages, emergency preparedness, and the supply chain of active pharmaceutical ingredients (APIs). This article outlines these initiatives.
2023 ISPE DRUG SHORTAGES PREVENTION MODEL
The 2023 ISPE Drug Shortages Prevention Model serves as a guide to help prevent drug shortages by providing quality, regulatory, and technical recommendations for the pharmaceutical manufacturing industry. The ISPE Drug Shortages Team developed the model as a follow-up to the ISPE Drug Shortages Prevention Plan that was released in 2014. The model provides expanded guidance that reflects the new insight and best practices that have emerged in the past several years.
"With the COVID-19 pandemic, various natural disasters, and other unforeseen large-scale events, the importance of ensuring drug supply chain has never been more apparent," said Tom Hartman, President and CEO of ISPE. "The Drug Shortages Prevention Model is a crucial step forward in ensuring that patients have access to the medicines they need. By providing guidance for manufacturers to prevent and mitigate potential shortages, the model will improve patient access to life-sustaining medicines and the reliability of supply."
The Drug Shortages Prevention Model describes three foundational areas for accountability: quality and manufacturing maturity, regulatory, and technology and innovation. The three areas cover 12 performance domains:
Pharmaceutical quality system
Cultural excellence
Workforce capability
Supply and distribution resilience
Risk management planning
Data analytics
Advanced technology
Digital solutions
Sustainability
Life cycle management
Regulatory execution
Evolving regulations
"If companies want to ensure they are prepared to avoid drug shortages whenever possible, they should strive to excel in each of the foundational performance domains outlined in the model," said Diane L. Hustead, Executive Director, Regulatory Affairs, Merck & Co., Inc., and Chair of the ISPE Drug Shortages Team. "Developing and implementing robust drug shortage prevention planning involves risk management at organizational, operational, and product-specific levels. It is truly an enterprise-wide endeavor."
Download the ISPE Drug Shortages Prevention Model
REPORT ON ISPE WORK TO SUPPORT ESTABLISHMENT OF THE EUROPEAN UNION HEALTH EMERGENCY PREPAREDNESS AND RESPONSE AUTHORITY (HERA)
The EU HERA was launched as a new European Commission Directorate-General with a mission to prevent, detect, and rapidly respond to health emergencies. As part of the preparation for this new authority, the European Health and Digital Executive Agency (HaDEA) selected McKinsey & Company to lead two assessments and studies. McKinsey & Company then engaged ISPE to provide technical and regulatory expertise and advice on chemistry, manufacturing, and control aspects of manufacture and supply in two workstreams: stockpiling of antimicrobial resistance medical countermeasures and flexible manufacturing and innovation.
"ISPE put together a multidisciplinary team that included experts from Roche, Novartis, Merck & Co., Merck KGaA Darmstadt, Gilead, and others to take on the project," said Hartman. "We were very glad to apply our expertise for these particular workstreams by providing much-needed input and raising the right questions to ensure a diversity of perspectives."
The objective of the stockpiling workstream was to develop a feasibility assessment on stockpiling of countermeasures in antimicrobial resistance. For this workstream, ISPE contributed subject matter experts for two virtual workshops with follow-up one-to-one discussions. The workshops covered options for stockpiling, needs, and availability in the EU, as well as regulatory issues, appropriate funding mechanisms, and operational deployment issues.
For the flexible manufacturing workstream, ISPE conducted an anonymous response survey of its members and other industry professionals to better understand opportunities for flexible manufacturing of therapeutic APIs and associated drug products to assist with alleviating drug shortages.
The report details inputs and outputs from the workshops and the survey results. "This engagement highlights the technical leadership and bench strengths of ISPE that is built on our 22,000-plus members' knowledge and commitment to assure reliable delivery of quality medicines to patients worldwide," said Georg Singewald, PhD, Senior Vice President, Global Head Engineering, MSAT, and Sustainability, F. Hoffmann-LaRoche AG, ISPE Project Steering Team Member. "We remain committed to providing support for major regulatory initiatives with development, manufacturing, and supply chain knowledge."
"With the COVID-19 pandemic, various natural disasters, and other unforeseen large-scale events, the importance of ensuring drug supply chain has never been more apparent."
INCREASING DOMESTIC RESILIENCY IN THE SUPPLY OF ESSENTIAL ACTIVE PHARMACEUTICAL INGREDIENTS
This report was produced by ISPE in 2020 in response to a request from the US Department of Air Force Acquisition COVID-19 Task Force (DAF ACT) to advise on regulatory, technical, and workforce elements favorable to creating a more robust and sustainable domestic pharmaceutical manufacturing base for active pharmaceutical ingredients (APIs). The report lays out technical, regulatory, and workforce changes that stakeholders in any country or region could consider to reduce the risks of API shortages and meet market demands for essential medicines, especially during pandemics and other emergencies.
ISPE has bundled the reports in one download in keeping with its vision and mission and to provide solutions to complex pharmaceutical industry challenges and enhance efforts to develop, manufacture, and reliably deliver quality medicines to patients.
Download the Readiness Reports 
---
Meet the ISPE Staff: CAROL WINFIELD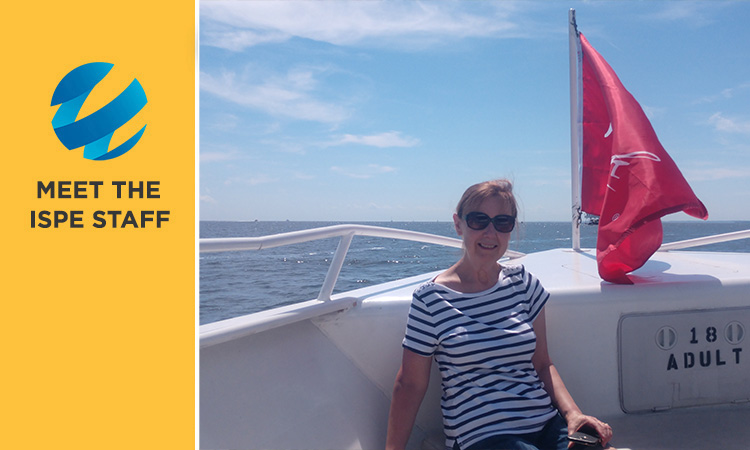 In each issue of Pharmaceutical Engineering®, we introduce a member of the ISPE staff who provides ISPE members with key information and services. Meet Carol Winfield, Senior Director Regulatory Operations.
Tell us about your role at ISPE: What do you do each day?
I spend most of my time working with the ISPE volunteers in the regulatory space. We have 19 committees, councils, and working groups that are doing incredible work bringing visibility to the industry's regulatory challenges and developing solutions that are delivered through ISPE content outlets: webinars, PE magazine articles, iSpeak blog posts, training materials, conference sessions, and ISPE Guidance Documents. My department also serves as a point of contact for health authorities, facilitating the flow of information between ISPE members and global regulators, for example through commentary on draft or consultation documents.
What do you love about your job?
I love working with and learning from our volunteers, who are some of the most interesting and dedicated people I've even known. I'm constantly amazed and humbled by their passion and commitment to making a positive impact in the industry and its ability to improve patients' lives. I feel fortunate to be in a position where I can help bring our members and global regulators together in settings where they can share knowledge to achieve common goals.
What do you like to do when you are not at work?
I transferred from ISPE's Tampa, Florida, office to the office in Bethesda, Maryland, in 2015, and my husband and I are still playing tourists in our "new" backyard. We particularly enjoy exploring the historical areas on Maryland's Eastern Shore and around the Chesapeake Bay.