ISPE Briefs: ISPE Expands Its Popular Webinar Series
Barbara Peck
Marcy Sanford
Debra Kaufmann
To continue meeting the professional needs of ISPE members and with the global increase of virtual events due to COVID, ISPE has expanded its webinar offerings on topics important to ISPE members and industry sponsors.
Over the summer, ISPE introduced sponsored webinars, in which sponsors present on topics of their choice to help facilitate networking within the industry. Complimentary to ISPE members, this series has provided sessions on Operational Readiness, Implementation of Rapid Microbiological Detection Methods, and the Holistic Approach to Pharma 4.0™.
We also introduced our Extended Learning webinar series, which offers participants a deeper dive into industry-critical topics. These webinars allow more in-depth, actionable conversations and extended Q&A time. We've offered sessions on GAMP®5; FDA CSA, and the Future of Computer Systems Validation; Foundation of Proof—Exploring the Cryptography Behind Blockchain; The Importance of Data Integrity for Machine Learning: A Data Lifecycle Model; Annex 1 Revision 2020 and ISPE Commenting; and Process Validation Stages 1–3 (December 2020). This webinar series offers participants access to the sessions for up to one year postevent and will soon be available on demand in case you miss the presentation. To keep members up to date on COVID-19 issues, ISPE also offered several sessions on COVID-19-related topics, including panel discussions on Supply Chain Challenges and a session on the Risk-Based Approach to Mitigate SARS–COV-2 Challenge to the Virus Control Framework in Industrial GMP Manufacturing Facilities.
Many more webinars are in development for 2021. Suggest a Webinar Topic.
---
New ISPE Guide on Cleaning Validation Lifecycle Debuts
Regulatory agencies expect the development and validation of a compliant cleaning program. This critical activity ensures that the risks of contamination, product carryover, and cross-contamination are controlled, minimized, and monitored to safeguard patient safety and product quality. ISPE's newest guidance document, the ISPE Guide: Cleaning Validation Lifecycle–Applications, Methods, and Controls, is a reference for the cleaning life-cycle model and a practical guide to cleaning validation theories and concepts.
---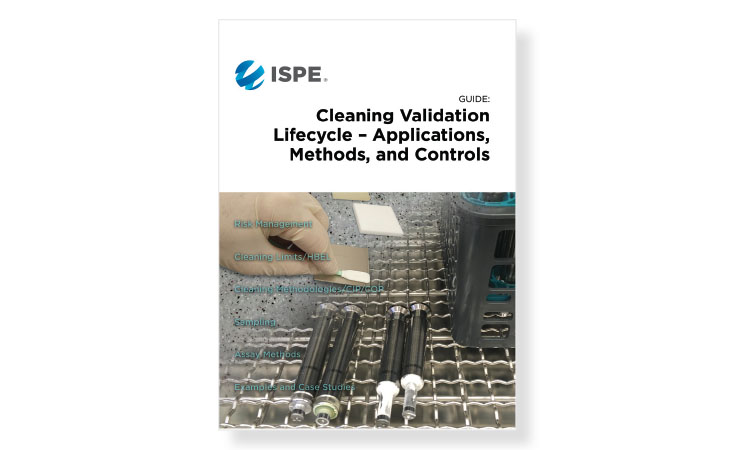 "The guide provides the requirements, principles, and practices for cleaning validation in a single volume and is the first of its kind in the industry," said Guide Team Co-lead Jose Caraballo, Head Audit Program Management Americas, Corporate Quality Audit and Inspections, Bayer US. "We decided to address the topic because the expectations for cleaning validation are changing. This guide was reviewed by regulators and practitioners in the field. It is a great resource for understanding and applying the principles for compliant cleaning programs, including how-to steps and examples."
Key areas addressed in the guide include:
Application of risk management
Adoption of a life-cycle approach for cleaning validation
Cleaning methodologies
Creation of cleaning validation acceptance criteria
Determination of visual inspection limits
Calculation and justification of residue limits
Validation of testing and sampling methods
Equipment issues and challenges
Change management
---
ISPE Implements First Virtual Hackathon
The move to a virtual 2020 ISPE Annual Meeting & Expo posed a unique challenge: how to hold a Student & Young Professional (YP) Hackathon online? In past Hackathons, student and Young Professional teams met face to face for a weekend during the Annual Meeting to identify solutions to industry-relevant challenges and develop presentations to deliver to a group of judges.
---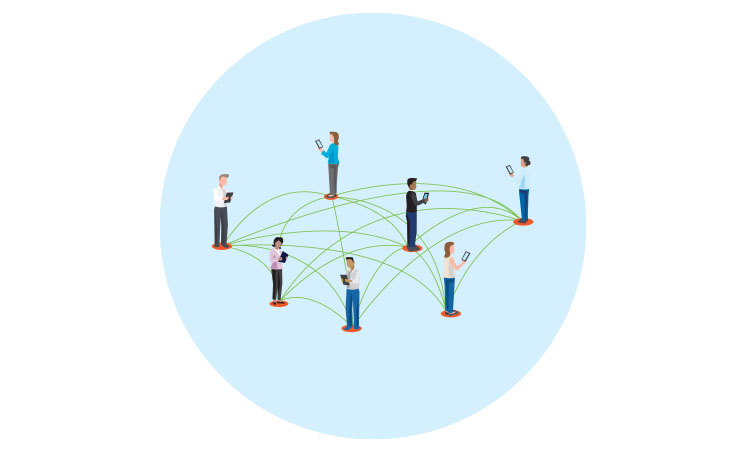 The International Young Professionals Committee, led by LeAnna Pearson Marcum, took the Hackathon virtual in a pilot program from 27 July through 18 August that included US Chapters and a limited number of participants. Seven Young Professional volunteers and Marcum, with support from ISPE staff, managed the three-week program, which culminated in the online judging of each team's presentation. Forty ISPE student and Young Professional members were split into two teams, each with two subteams. Teams had one week prior to the launch of the Hackathon to meet virtually, select a virtual platform for the team to use, and schedule online meetings and discussions.
AveXis (now Novartis Gene Therapies) provided a challenging problem statement dealing with changes required in pharmaceutical manufacturing facilities because of COVID-19. To see the statement, visit: ispe.org/membership/young-professionals/hackathon-problem-statement In the first two weeks of the Hackathon, each individual team determined their specific areas of focus and formulated solutions. During week three, teams developed and practiced their presentations for the judges. Throughout the program, dedicated industry professional coaches provided support to the students and Young Professionals. Three AveXis professionals and two ISPE International Board of Directors members served as judges; they selected the winning team based on the most innovative and feasible solutions. Team A was selected as the winner.
The next virtual ISPE Student & Young Professional Hackathon will be international and larger, and will incorporate lessons learned from the summer pilot.
Share Your SIG, CoP, Chapter or Affiliate News!
We'd like to feature your Chapter, Affiliate, CoP, SIG, or other ISPE Group in upcoming ISPE Briefs. Share highlights from programs, conferences, social events, or other activities in an article of up to 400 words. We welcome photos (at least 300 dpi or >1 MB). Email submissions to Susan Sandler Senior Director, Editorial.
---
Meet the ISPE Staff: Melissa Dupriest
In each issue of Pharmaceutical Engineering®, we introduce a member of the ISPE staff who provides ISPE members with key information and services. Meet Melissa DuPriest, ISPE's Assistant Controller in the Accounting Department.
---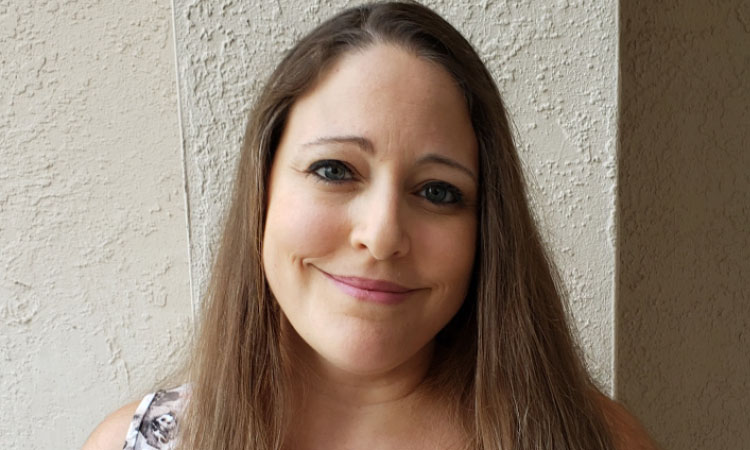 ---
Tell us about your role at ISPE: what do you do each day?
I am responsible for the day-to-day financial operations of ISPE, such as the monthly financial reporting, overview/process improvement of accounts payable/accounts receivable, general ledger balance sheet reconciliation, and audit preparation and review. I ensure our company is adhering to GAAP standards and the financials are reported accurately.
What do you love about your job?
I love the people that make up this Society both internally and externally. I wholeheartedly enjoyed working at the 2019 ISPE Annual Meeting & Expo and getting to know our members and staff more. It truly enriched my opinion and understanding of my company. I also adore the complex puzzles that I come across in the accounting and process improvements from my daily tasks at ISPE.
What do you like to do when you are not at work?
I am an extrovert and love being outside. With the pandemic, I have taken up gardening and pool volleyball. I am studying to take the CPA exam, and I love playing sports, reading, listening to music, and driving. I also love spending time with my family: I have been married for 20 years and have three beautiful girls, ages 22, 19, and 16.