ISPE Briefs: New Guidance Document Available on Data Integrity by Design
Marcy Sanford
Carol Winfield
Data Integrity by Design is the concept that data integrity must be incorporated from the initial planning of a business process through to the implementation, operation, and retirement of computerized systems supporting that business process.
"It promotes the application of critical thinking to identify how data flows through the business process, and to proactively assess and mitigate risks across both the system and data life cycles. It emphasizes data integrity as foundational to protecting patient safety and product quality," said Lorrie Vuolo-Schuessler, Senior Director Computer Systems Quality and Data Integrity, Syneos Health, and Guide Co-Lead.
Several new areas are covered in this guide's appendices, including knowledge management, instrument devices, and Computer Software Assurance.
The ISPE GAMP® RDI Good Practice Guide: Data Integrity by Design supports organizations as they embrace and implement a holistic approach by leveraging data governance and knowledge management activities to drive continual improvement in data integrity. The guide promotes a patient-centric mindset, focusing resources and management attention on quality best practices that inherently facilitate meeting regulatory compliance requirements. It also provides a bridge between the system life-cycle approach defined in ISPE GAMP® 5: A Risk-Based Approach to Compliant GxP Computerized Systems and the data life-cycle approach in the ISPE GAMP® Guide: Records and Data Integrity. Data integrity can only be achieved when both life-cycle approaches are adopted, understood, and actively managed.
Several new areas are covered in this Guide's appendices, including knowledge management and instrument devices, and there is an appendix on Computer Software Assurance (CSA) that details CSA key concepts and provides illustrative case studies. "Computer Software Assurance was born from US FDA CDRH's Case for Quality, which treats compliance attainment as the baseline and promotes the inclusion of critical-to-quality practices that result in improved quality outcomes," said Charlie Wakeham, APAC GxP Compliance Manager, Waters Corporation and Guide Co-Lead. "An industry team was formed and work begun on the development of an FDA draft guidance to apply this paradigm to Computerized System Validation (CSV)." Jim Henderson, Business/Computer System QA, Eli Lilly and Company, and Guide Co-Lead added, "In an industry first, members of this CSA team have collaborated closely with GAMP subject matter experts to create an appendix detailing the key concepts of CSA and providing illustrative case study examples of its application."
Share Your SIG, CoP, Chapter or Affiliate News!
We'd like to feature your Chapter, Affiliate, CoP, SIG, or other ISPE Group in upcoming ISPE Briefs. Share highlights from programs, conferences, social events, or other activities in an article of up to 400 words. We welcome photos (at least 300 dpi or >1 MB). Email submissions to Susan Sandler Senior Director, Editorial.
---
ISPE Introduces Quarterly E-Newsletter on Regulatory and Quality Activities
ISPE has launched a new quarterly e-newsletter, The Regulatory Digest, about activities by ISPE's regulatory- and quality-focused volunteers on behalf of the Society. The e-newsletter will keep you informed about the important work these members are doing to build productive relationships with global health authorities and position ISPE to be their organization of choice for scientific and technical consultations.
The first issue was released on 30 September 2020 and emailed to more than 20,000 ISPE global members, industry professionals, and regulators. It included accounts of recent ISPE activity related to mitigating and preventing drug shortages, considerations for pandemic-related supply chains, and ISPE member input to significant draft consultations such as Annex 1 and the PIC/S GMP Guide Annexes on ATMPs and Biologics.
ISPE is committed to fostering communications and interactions to advance common interests among the pharmaceutical industry and regulatory agencies, and to supporting convergence of global regulatory and quality expectations for the benefit of the patients we all serve.
---
Meet the ISPE Staff: Carrie Marina McManus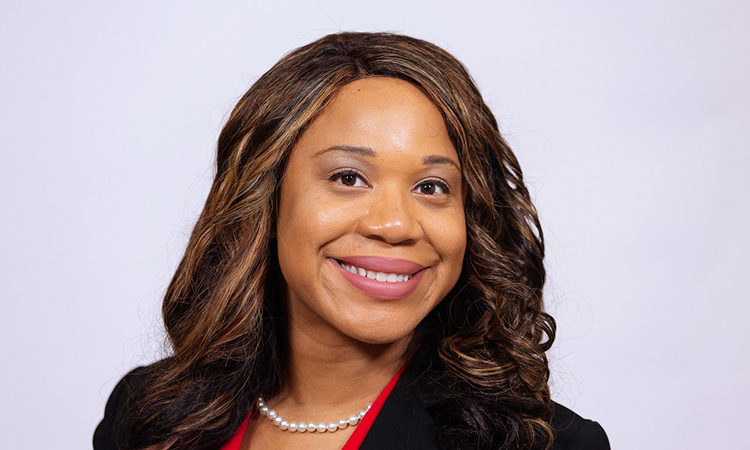 In each issue of Pharmaceutical Engineering®, we introduce a member of the ISPE staff who provides ISPE members with key information and services. Meet Carrie Marina McManus, Manager, Volunteer Engagement and Development, Member Services Department.
Tell us about your role at ISPE: what do you do each day?
I manage the volunteer program and oversee ISPE Affiliate/Chapter relations. This encompasses a wide range of activities around developing the volunteer program, including processes for recruitment, vetting, placement, training, and recognition. I also coordinate with the regional councils APAC (Asia Pacific Advisory Council), EAC (Europe Advisory Council), and NASAAC (North America South America Affiliate Advisory Council) to develop process improvement and coordination between our Affiliates/Chapters and ISPE headquarters to best meet the needs of all members.
What do you love about your job?
I love connecting with ISPE members from around the world. I can have a morning meeting with our Asia Pacific leaders, an afternoon chat with members from Europe, and attend an evening webinar featuring Women in Pharma® from Latin America. I get insights into all their lives and cultures. I love getting to work with multiple departments within ISPE and have forged excellent working relationships and friendships with my peers. I truly miss work-ing in our office where we could interact in person.
What do you like to do when you are not at work?
I enjoy travelling, DIY projects, and community service. I love spending time with my family, going on walks with my pup, listening to audiobooks, working out, and watching anything Marvel-related. I have been learning how to cook healthier versions of my favorite foods and incorporating vegetarian and vegan recipes.