Francois Salláns - 2017 Member of the Year
Maxine Seales Yonker was an active ISPE member, leader, and contributor to the industry. When she lost her battle with cancer in 2005, her memory was honored with an annual award that recognizes the same commitment to service.
As he announced this year's Member of the Year honoree during the 2017 Annual Meeting & Expo Membership Awards Breakfast, ISPE CEO and President John Bournas noted that "the memory of Maxine Yonker reminds us that we are all patients, and it reminds me of the vital work that each one of you do to advance the development, production, and delivery of a safe and reliable drug supply.
"It is fitting, therefore, that the 2017 Member of the Year be someone who exemplifies putting people and patients first. François Sallans, Vice President and Chief Quality Officer (CQO) for Johnson & Johnson, is a leader and visionary who is committed to sustaining a corporate culture that puts the patient first."
Shortly after he received the award, Pharmaceutical Engineering sat down with Sallans to talk about his career, dedication to preventing drug shortages, and thoughts on the ongoing hurricane-recovery efforts in Puerto Rico.
What does receiving this award mean to you?
It is a great honor and came as a surprise. I consider it an honor because this is a prestigious award, and it means so much more because of Maxine's legacy and unfortunate passing due to cancer. Being Chair of the Drug Shortages Initiative team, I am well aware that many shortages affect cancer drugs, so this award has a double meaning for me.
How did you come to specialize in operations, quality, and supply chain risk management?
I'm a pharmacist who is passionate about science and technology. When I graduated, I wanted to work in research and development, but instead, I began as a pharmacist in the pharmaceutical production unit of the French army. It gave me the opportunity to work with larger teams. This was during the early 1980s, at the start of good manufacturing practices. We had to learn how to train production workers who relied on procedures that they had written down in books, which they kept in their pockets!
I then joined the pharmaceutical industry in manufacturing, because it fit with my values of serving people and providing patients with innovative, safe, and effective medicines. And I learned a lot about the industry. I started discovering industry operations and working on the shop floor.
From operations, I moved on to learn about quality. I have always been interested in both quality and operations, and I never dissociate the two. When you're in operations you have to have a quality mindset; you have to know the consequences of decisions on quality. I really enjoy balancing the technical side of operations and risk management on the quality side. It's been a balance throughout my career.
I believe in the value of good science and my passion is to serve patients. I'm proud of the way our industry has brought in innovative new drugs and treatments over the course of my career. A good example is HIV. Thirty years ago, HIV was, simply, a death sentence. The average life expectancy with HIV was two years from time of diagnosis. Today, HIV patients are living normal life expectancy minus two years because of these innovative medicines.

You've been with Johnson & Johnson for 27 years. What is it about your role at the company that keeps you there?
I joined because of the values of the company and the quality of the people who work there. I had met some of them in my previous position at another company and they exhibited attitudes and values I admired. I could see that they put customers and patients at the center of things. They were making decisions that served their patients, decisions that served their employees and the communities in which they worked. It was all captured in the Johnson & Johnson Credo, which I learned when I was hired.
Twenty-seven years later, I still adhere to those values. Quality is embedded in the corporate culture; it's ingrained in everything we do. And our employees live it every day.
How did you become an ISPE member?
I started attending conferences in the mid-2000s. I was interested in acquiring knowledge and meeting colleagues, and ISPE had a great reputation. It was a passive, receptive type of membership. I had many of the books, guidances, and documents produced by ISPE, and this was a precious part of my education. When I came to the United States in 2012, I became an active member and got involved in the drug-shortages team. Then, during the ISPE Annual Conference, CEO Nancy Berg asked me to take the lead; I've been the Chair of the Drug Shortages committee ever since.

What does being an ISPE member mean to you?
Membership brings a variety of benefits. It allows me to network with engineers, pharmacists, scientists, and the community of industry experts in operations and quality around the world. It allows me to connect with regulators worldwide to assess new trends we need to pay attention to. And being a part of this community of practice means I learn at least as much as I share. ISPE also facilitates the development of future talent through conferences, webinars, and guidelines. These are excellent reference documents for young talent and a key contribution of ISPE.

How do you encourage your colleagues to become members?
I ask my quality leaders not only to participate and contribute to different topics, but to be strongly engaged, or take the lead, or both, on different ISPE initiatives. When I became CQO, I requested that my quality and compliance organization become more externally focused. We needed to learn more about what others were doing to ensure a culture of quality. This has brought great value to the Johnson & Johnson companies and also to our industry. I see a lot of Johnson & Johnson company employees engaged in many ISPE initiatives. In my quality team, part of our evaluation of their work is asking about their involvement in industry associations.
"I'm a pharmacist who is passionate about science and technology. When I graduated, I wanted to work in research and development, but instead, I began as a pharmacist in the pharmaceutical production unit of the French Army."
DRUG SHORTAGES
Are you content with the industry response to drug shortages?
We have accomplished a lot since 2012 in terms of addressing the challenge of drug shortages, but we have a long way to go. Recently, I was in Barcelona with colleagues and we were discussing the way forward. We agreed that we were satisfied with what we had done. Then, in September, Mother Nature taught us a lesson—in Texas, in Mexico, in Southeast Asia, in California, and in Puerto Rico—to a degree we never anticipated. Until then, resilience had been a vague and theoretical concept, but we learned its real meaning.
We have to keep in mind that this issue is ongoing for our industry. Shortages involving antibiotics are increasing, as are shortages of chemotherapeutics. It's a complex problem that involves quality, manufacturing complexity, and commercial, among other departments. But it also is affected by the withdrawal of applications that throw the market off balance. It's a problem that affects not the latest breakthrough products, but common, branded, and often generic medicines.
A recent example was sodium bicarbonate, used to treat metabolic acidosis. There were only two manufacturers, and in February one of them announced it was short of prefilled syringes, likely due to complexities in its supply chain. This wound up affecting a huge number of patients. And this is just one of the approximately 160 shortages that are projected to occur in 2017. It turns out that while we've made some progress, we have not improved enough the overall situation.
Education is key and that is largely the role of the ISPE's Drug Shortages Initiative. We created the Report on the ISPE Drug Shortages Survey (2013), ISPE Drug Shortages Prevention Plan (2014), ISPE Drug Shortages Assessment and Prevention Tool (2015), ISPE Drug Shortages Initiative Webinar (2016), and Drug Shortages, a collaborative report from ISPE and the Pew Charitable Trusts (2017). These all help members understand and mitigate drug shortages.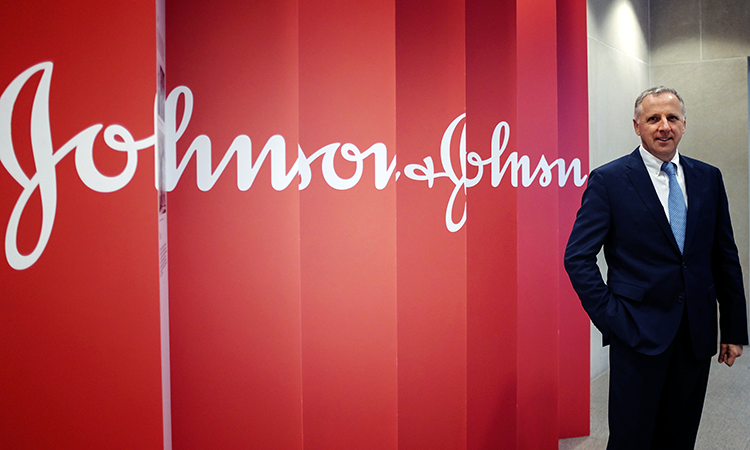 What did you learn from the 2017 ISPE-Pew survey of industry leaders?
The report focused on the sterile injectables market in the United States because this market accounts for almost three-quarters of the shortages that are listed by the U.S. Food and Drug Administration (FDA). By surveying 51 decision-makers at 10 companies, we discovered that quality problems were the main driver: they play a role in 45% of shortages.
The other big factor was limited flexibility to ramp up production to meet demand. This is a real problem for our industry. in today's world, supply chains are extremely complex. Active pharmaceutical ingredients (APIs) and bulk products are manufactured in different places and packaged in other places across the globe. Although supply chain risk management is applied across our industry and backup plans are defined for the most critical products, not all products have an active or at least an approved backup supply for every step in the network. If anything goes wrong anywhere along this complex network, including at a contract manufacturer, an alternate site might not be able to increase production within the requisite time frame and drug shortages may occur.
But quality and flexibility aren't the only factors. Market withdrawals, limited market insights into future demand, and a lack of clear expectations from regulators were also cited as a cause of shortages.
Limited market insights about future demand is an interesting factor. While it's a small percentage, it can have a longer-lasting effect on shortages. A company may have a good idea of what the current competition landscape looks like, but it's difficult to have a clear view of the future.
The key is to establish appropriate and meaningful supply-chain risk management plans.
Don't companies already have robust supply-chain risk management plans in place?
We were surprised when we saw this data. All the companies that participated in our survey had business continuity plans in place to deal with supply-chain disruptions. If they have good risk management they shouldn't have drug shortages. So what happened here? We found that they had parts and pieces of a good comprehensive supply-chain risk management plan. Others had safety stock of raw materials or finished goods—but not enough. Some had backup manufacturing, but it had not been tested; when they needed it, they didn't have the raw materials or the people to operate it.
You need to have a true, comprehensive understanding of your supply chain and its dynamics. This does not mean stopping at the most obvious first line of defense, which is safety inventory.
You espouse early collaboration with regulators, especially when shortages are anticipated. Why is that?
Yes, I encourage communication with the authorities as early as possible. Once a drug shortage occurs, it's too late to react. My experience is that the FDA is walking the talk on drug shortages: they are working with companies to fix problems and address risks to ensure supply continuity to patients. Take, for example, the sodium bicarbonate shortage. The FDA agreed to extend by six months the expiration date of some lots of this sterile injectable drug, once it was shown that the quality of the product wasn't compromised. The manufacturer worked directly with the FDA to make this happen.
What has been your most significant accomplishment as an ISPE member?
The most important contribution occurred near the beginning of my work with the Drug Shortages Initiative, which started in 2012 with a white paper. We presented it to the FDA during a meeting with Dr. Janet Woodcock, Director of the Center for Drug Evaluation and Research, and we proposed to run a survey of the 18,000 ISPE members to collect information and better understand drug shortages. Our idea was to prepare and run the survey during the next year and present the results at the end of 2013. Dr. Woodcock not only agreed with this idea but asked ISPE to deliver the report in record time, by May 2013 (something never done before), as shortages had become such a critical issue in the US. And so we did. I remember the phenomenal engagement of the team, their engagement and relentless work, and seeing the smiles on my team members' faces when we were finished: they were so proud and energized by that accomplishment. And it continued over the next four years.
RECOVERY EFFORTS IN PUERTO RICO
What have your recovery efforts in Puerto Rico taught you about industry commitment to maintaining drug supply?
Our supply chains are fragile and vulnerable. I flew to Puerto Rico right after Hurricane Maria, along with leaders from Johnson & Johnson's supply chain. This is part of the company's culture of putting patients first. What we saw on the island was devastating. We were not prepared for the magnitude of the problem.
In our business continuity guides, we look at resilience and redundancy in a narrow way. Instead, we need to ask, "What is real resilience? What is real redundancy?" The technical points of resilience—facilities, equipment, quality, readiness of suppliers—were pretty much ready. But we had not anticipated the impact on the communities, the impact on people; without them, nothing can happen.
We have to be better prepared for these catastrophes, and learn how to deal with them. And that means we have to look at resilience in a nontechnical way. We also have to look at crisis management beyond supply-chain risk management. We have to have fuel reserves. And we have to make sure the satellite phones are working—they weren't in Puerto Rico. That can't happen again. We have to identify our risks ahead of a potential catastrophe and be prepared to manage and mitigate them.
And it is not only about the industry: the FDA immediately stepped up to support. The agency connected with us the day after the storm to find out what was going on and how it could help.
Our employees also rose to meet the challenge. I saw people coming back and restarting with the little they had at the time. They were willing and eager to fix the technical problems and restart production lines. All of this in a compliant way—I am insistent on this—which meant we were able to keep making safe and efficacious medicines. I am so proud of the preparedness, collaboration, and fighting spirit that enabled these teams to be where we are today. There have been no major shortages of our products. We restarted our facilities and we're supplying.
One of our technicians in quality lost everything, including her house. She returned to work a few days after the hurricane hit because she cared about the patients she had the privilege to serve. She's an example of hundreds of people standing up and doing their job, a living example of my company's credo: they are there to serve the patients, the customers, and the community. I know my ISPE colleagues have seen it in their people, too. This is the health-care industry at its best.
And this lesson that Mother Nature taught us says that we must be prepared and think about resilience for the future. What do we need to do as ISPE? As an industry? As regulators? Do I have answers? No, I just have questions.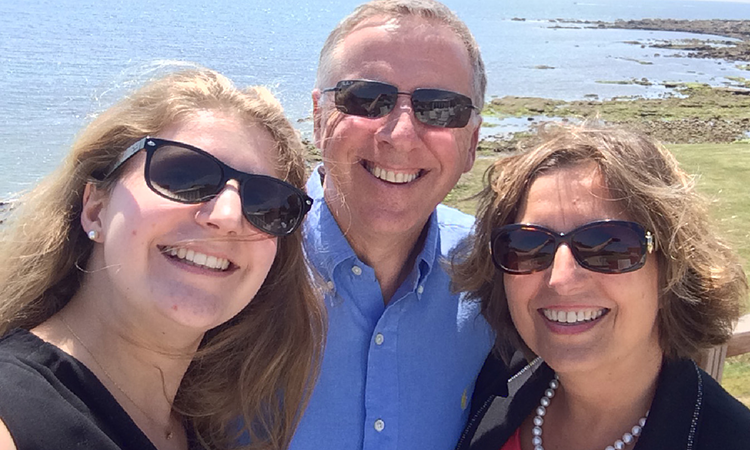 ABOUT THE AWARD
The Max Seales Yonker Member of the Year Award honors the ISPE member who has made the most significant contribution to ISPE during the past year. The award is named after Maxine Yonker, who was an active ISPE member and leader, and a relentless contributor to ISPE and to our industry. When she died of cancer in 2005, ISPE chose to honor her by naming an award that recognizes the type of commitment she showed to the industry.
A significant global example of François Sallans's commitment is in his role as Chair of the ISPE Drug Shortages Initiative team, which began its work in 2012. Major deliverables of that initiative included an industry-wide survey in 2012 that provided a better understanding of the underlying issues and root causes of shortages, the release in 2014 of the ISPE Drug Shortages Prevention Plan, which provided a holistic view of the drug shortage problem from root cause to prevention, and, most recently, a survey of industry leaders about the causes of supply chain disruptions and recommendations for strong, end-to-end risk management planning.
This project has been tremendously successful and has served as a model ISPE project that provides innovative solutions to a current industry challenge. François Sallans has made exemplary contributions to ISPE and the industry, all in the spirit of dedication, sharing, and enthusiasm.