Women's Initiative – Pharma Ladies in Russia
Our story started in October 2018 when I met a colleague at a conference and we had no time even to share our news: we were always in a hurry, only able to discuss business. The pharmaceutical industry is unique in its stability: many people who come here stay for a long time, and eventually colleagues become close friends. This is what happened to me: close professional engagement enabled me to develop relationships with amazing people, especially women. I created a post on my Facebook page: "Ladies, let us unite and create something cool together!" Within the first few minutes, about 80 comments appeared: the Pharma Ladies agreed that the idea was great.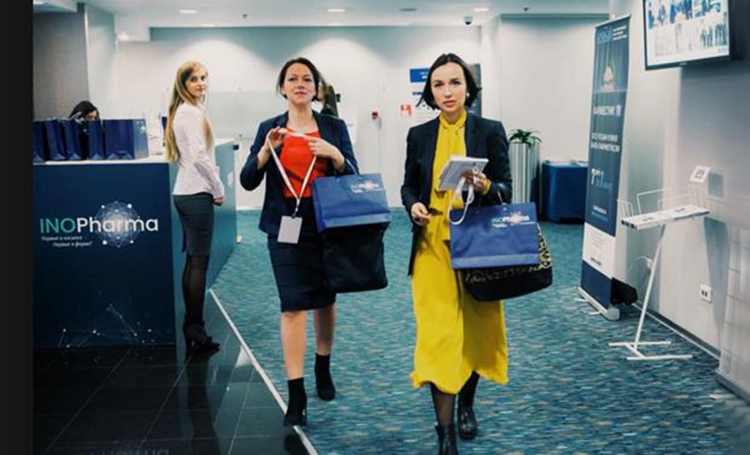 ---
I organized our first meeting one month later -- an art party held in a nice bar in the center of Moscow. We painted wine glasses with a professional painter, we shared introductions as well as our feelings about this initiative. An amazing, warm evening and extremely positive feedback following the event motivated me to continue.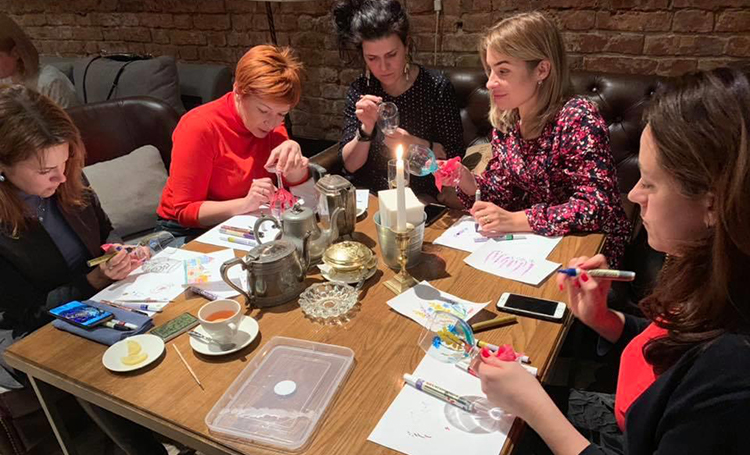 ---
I created a closed Facebook group – only for women from the pharmaceutical industry or companies that are close to it (HR, legal, media, etc.) – it was a communications platform that announced events and had an information exchange on topics of interest that included women's leadership, self-development, education, and more.
Pharma Ladies was initially created as a community for pharmaceutical-related women to collaborate beyond their professional life. It is a place to connect around personal interests (e.g. art therapy, business etiquette, psychology, public speaking, effective communications, life-work balance etc.), exchange energies, and continuously empower each other. We have held approximately 15 events – offline and online – with 15-20 participants attending each.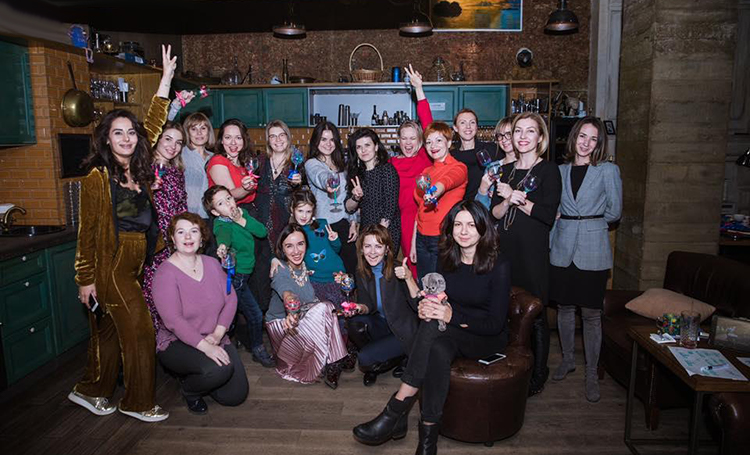 ---
In 2020 I realized that we needed to reach a new level and become more solid and supportive of women, not only in personal development but in their professional lives as well. We organized a workshop with an expert in the development of women communities, looked at numerous of these communities with an international reach, and – ta dah – I found ISPE's Women in Pharma® as a wonderful example. Actually, when I started Pharma Ladies, I could not imagine that 1-1/2 years later, I would be telling my story in The Bridge. Life is wonderful when you choose the right direction!
In March 2020 we organized our first program – an HR practice supported by the international recruitment agency ANTAL. Unfortunately, it was our last offline event before Covid-19 required that we stay at home. During the pandemic, we organized several Zoom meetings: wine parties with no agenda and business etiquette workshops. In June, when our life started to become more normal, I felt the energy to continue our story and, with the support of women community professionals, I met with Oxana Pryanichnikova and Vladimir Orlov, ISPE Eurasia leaders, who inspired me with the idea of a global community and I understood that this is that new level our community needed. Pharma Ladies is now changing its name to ISPE Women in Pharma® and becoming part of the Eurasia Affiliate. Our new chapter starts now, and I feel the tremendous support of Women in Pharma® leaders.
While ISPE Women in Pharma® is fully inclusive and seeks total diversity, in Russia, this presents a great opportunity for women to support women and empower each other in many ways – we believe that empowered woman will change the world for the better, and a network is a powerful benefit in one's private and professional life that can open many unexpected and wonderful opportunities. Let it be!