Q&A: Commissioning and Qualification - IT/GAMP® 5 & Verification
Steven J. Wisniewski
Zachary Luce
This blog is the third of four posts addressing questions received during the August 2019 webinar summarizing the introduction of 2nd Edition, ISPE Baseline Guide Vol 5: Commissioning and Qualification. The guide provides a well-defined framework for a lifecycle quality risk management (QRM) commissioning and qualification (C&Q) approach to verification and documentation of fitness for use.
Over the coming weeks, each blog post will cover four key focus areas discussed in the guide. The posts will be followed by a live townhall session, scheduled for Tuesday, 7 July 2020. The townhall will be moderated by the panel of authors with each panelist reviewing and answering your questions on these key areas.
The four key focus areas covered in this blog series will be:
---
IT/GAMP® 5
The Guide applies a Lifecycle quality risk management commissioning and qualification approach to systems/equipment/facilities used by pharmaceutical manufacturers of human and veterinary drugs, including biological drug products. For the most part these systems are automated, following software development, the entire system is tested as an integrated system comprising the mechanical, electrical, and associated automation. For computerized systems software development and testing (refer to ISPE GAMP® 5: A Risk-Based Approach to Compliant GxP Computerized Systems).
What is the alignment between the new Guide and GAMP 5?
The scope of the BG5 revision is equipment and automated systems. All other computerized systems fall under GAMP®. GAMP® describes a science risk-based approach for hardware and software development. For automation/Process Control Systems attached to systems and equipment the user requirements specifications for each must align when addressing critical process parameters control, alarm management, and data management. These aligned User Requirements are verified using an integrated testing strategy.
What is the impact of the Guide on IT and IS systems, (i.e., ERP, SAP, etc.)?
IT and IS are out of the scope of the Guide and fall under GAMP®. GAMP® describes a science and risk based approach, and the GAMP® organization are always looking for ways to optimize the approach.
Can the Guide approach be applied to lab instruments; including any associated automation?
Laboratory instruments are not in the scope of the Guide. Laboratory support equipment, such as controlled temperature storage units, and critical utilities serving laboratories, such as USP/WFI water and gases are covered in Guide Scope.
---
Verification (Commissioning & Qualification  Execution)
The Guide defines Verification as an activity that is performed within the commissioning and qualification process to document that the manufacturing facilities, systems, utilities, and equipment are suitable for the intended purpose. Commissioning and qualification testing, and documentation starts as early as design in support of GEP and ends with the acceptance and release of the system to the end-user. The process includes planning, document review, and static and dynamic testing of the installation, function, and performance, including testing of any defined worst-case scenarios.
Can Commissioning and Qualification protocols be completed in a single protocol?
Testing is only executed once, unless repeating it is further justified. The qualification acceptance and release report will include the risk controls and reference where these have been tested, as a traceability matrix. Protocols may be combined as aligned with Quality in the commissioning and qualification plan. Installation and Operation testing is required to be completed prior to Cycle Development and Performance Qualification.
How does qualification differ from verification?
This guide defines qualification as the process for qualifying and releasing equipment, while verification is defined as the activities for evidence. Under the guidelines for QA oversight, quality is not required on verification documents, but are required for strategy, IOQ, and release of systems.
Did you miss the webinar? Members can view Polishing an Old Gem: Commissioning & Qualification Baseline Guide Update webinar. Not a member? Join Today!
Join us next week as we discuss frequently asked questions on the topics of Design Review/Design Qualification and Periodic Review.
---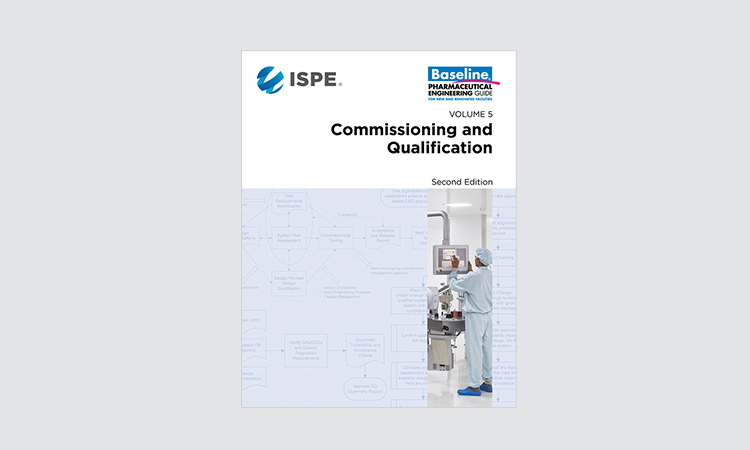 Tuesday, 7 July 2020
Time: 1100 - 1200 EDT