Making a Serialization Program Operational
Thomas J. Pizzuto, BA, MBA, MS
Johnson & Johnson Supply Chain Experience
Regulations around the world are driving pharmaceutical companies and their supply chain partners to develop serialization and track-and-trace programs. In the United States, the Drug Supply Chain Security Act (DSCSA) came into effect in November 2017, though the US Food and Drug Administration agreed to forestall enforcement until November 2018 to help companies catch up. In the European Union, the Falsified Medicines Directive (FMD) regulations will come into effect in February 2019.
The DSCSA and the FMD require saleable units to be labeled with unique identifying information that will allow the product to be traced through the supply chain from manufacture to point of dispense. The data will be embedded on labels and consist of at least a global trade item number (GTIN), unique serial number, batch number, and expiry date contained in a data matrix code.
THE J&J EXPERIENCE
Serialization affects the entire pharmaceutical industry, and almost every department at Johnson & Johnson has felt its enormous impact. We manage more than 265 operating companies in 65 countries, and sell products in more than 175 countries.
Johnson & Johnson's Supply Chain division (JJSC) initiated its serialization and traceability program in 2012 in anticipation of the regulations described above. We had to ensure that we would be globally compliant across each of our three sectors—pharmaceutical, device, and consumer—in a cost-effective way. We recognized early on that our program required an enterprise approach that would be centrally coordinated and locally executed. Fortunately, we had early alignment about the benefits of supply chain visibility both internally and with our partners.
Our experience over the past six years has provided key takeaways:
While the ultimate goal is enhanced patient safety, regulations are the primary driver of serialization and traceability.
Interoperability relies on global standards.
A multidisciplinary approach is essential for designing an end-to-end program; it involves IT, packaging, manufacturing, labeling, master data, distribution sites, contract manufacturing organizations (CMOs), and third-party logistic partners.
Serialization and traceability create significant change for the workforce; this underscores the importance of effective training, documentation, and communications.
Continued collaboration with our customers is critical to maintaining patient access to our medicines while we deploy these new capabilities and explore innovative uses of this new platform.
 Supply chain digitization will improve data and product integrity and drive innovation.
The Importance of operationalizing 
All of J&J's operations are founded on our commitment to patients. That is why operationalizing our serialization program started with a focus on regulatory compliance, which helps to ensure patient safety and continued access to medicines.
Many companies seem to be approaching serialization solely as an exercise in regulatory compliance. For those that embrace the opportunity, however, there are enterprise-wide benefits beyond patient care that include innovation and improved product and data integrity. Inventory management, for example, is often cited as one area where improved supply chain visibility can provide benefit: serialization and traceability can help manage and validate product returns and process the correct refund.
Unprecedented confluence of regulations 
At least 46 countries now require a unique identifier at the saleable unit. Argentina was an early adopter: Because it saw patient safety benefits, the country expanded its regulations to require serialization on Class III implantable medical devices. Serialization and traceability are expected to become ubiquitous across health-care supply chains over the next 10 years.
In terms of labels, or product identification license plates, most regulations align around GS1 standards but vary from country to country. These slight but important differences in label data reflect the needs of each country. The one constant is the 2D data matrix code, which can be read by bar code scanners from Dubai to New York City.
IMPACT OF GLOBAL COMPLEXITY
Johnson & Johnson—like other large pharmaceutical manufacturers—must be able to trade serialization information across internal and external supply chains. GS1 standards play an important role in that exchange. We use the EPCIS (electronic product code information services) data standard to share serialized product information with our trading partners.
Hundreds of standard operating procedures (SOPs) have been updated to inform operators of what is required when working with serialized products. People are used to working with the physical product, but we've now added a digital twin that must be tracked with the same care. When we physically remove a serialized case from a pallet, for instance, we must also logically decommission or dissociate that serialized case from that pallet.
A company our size has thousands of stock-keeping units (SKUs), creating an enormous volume of artwork changes at the saleable unit and case level. This is in addition to the routine label changes that are part of our base business. Detailed work planning is key to making sure that as label changes are demanded, they occur in the most efficient way possible.
Interoperability and standards
The development and adoption of standards, both global and internal, allow us to identify, capture, and share data according to GS1 standards and achieve end-to-end product traceability. As a result, we can:
Identify a product's GTIN, global location number, and serial shipping container code
Capture bar codes (and sometimes radio-frequency identification tags), which are scanned for product information such as the universal product code (in the US), European article number (in the EU), and electronic product code
Share information via formats such as the electronic data interchange (EDI), the global data synchronization network, and EPCIS, which improve supply chain efficiency 
Ideally, license plates should be interoperable across the globe. GS1 has long provided venues for industry discussion of these standards; JJSC worked with GS1 to shape these standards as a starting point. We were able to suggest improvements that came from our experience, including an extension to the GS1 EPCIS specification that allowed it to handle serialized products in Brazil. The unique differences between regulatory regimes make this type of collaboration a global phenomenon.
Industry forums provide opportunities for discussion and alignment on the implementation of standards to ensure as smooth a transition as possible. Some of these forums included the Healthcare Distribution Alliance, a wholesalers' trade association; the Pharmaceutical Distribution Security Alliance; and the European Federation of Pharmaceutical Industries and Associations, which hosts meetings focused on compliance with the FMD.
Following our understanding of the law and GS1 general specifications, we operationalized those standards within J&J to design and deploy our serialization program.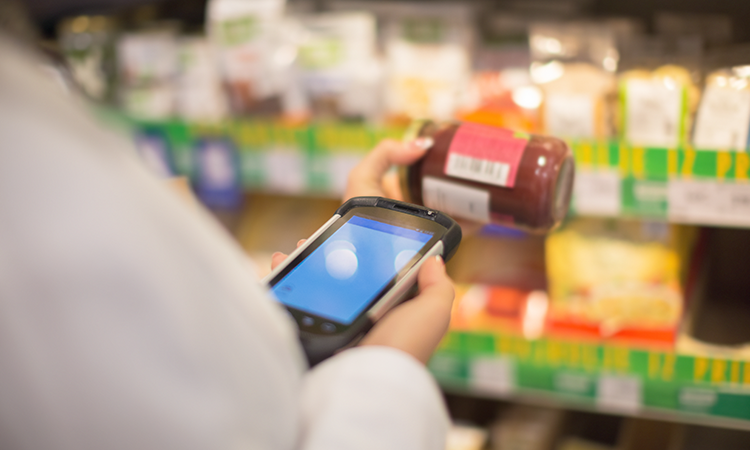 Multifunctional approach
Implementing serialization and traceability is a business transformation. If it is to be successful, collaboration and communication are critical. 
The JJSC serialization program is coordinated by a Program Management Office (PMO), which works closely with decentralized site teams. The PMO, comprised of experts from each functional area, is an essential part of realizing the program's goals. The functional leaders guide and support the site teams, while the PMO provides monthly updates to a steering committee. Our success depends on the inclusion and coordination of work across multiple functions: IT and technical operations, change management and training, labeling and master data, regulatory affairs and quality assurance, legal and finance, distribution and customer service, and commercial. Of these, IT, packaging, and change management are the most influential.
The IT solution we implemented spans manufacturing to distribution across all three J&J sectors. It begins at the enterprise level and goes all the way down to packaging lines at any one of our plants (or one of our partner CMOs) around the world. Technical operations established requirements and standardized solutions for manufacturing sites that facilitated the implementation and qualification of new line-level, serialization print-and-check systems, and serialized product-aggregation systems. The focus on change management allowed us to assess the effect on our workforce, implement changes to SOPs, and develop training to ingrain product serialization and traceability as a new core competency.
Implementing product serialization and traceability across J&J sites required a structured approach. Site core teams were established to ensure that local activities, funding, and priorities aligned with enforcement dates and program standards. Site core teams met weekly to review how the operationalized standards were performing, which allowed us to follow an improvement cycle to ensure compliance and cost-effectiveness. The site core team lead represented the site at the central program level and reported to the site's local steering committee.
Regular, frequent communication between the central program office and site teams were imperative given the many sites in different parts of the world, all working to meet the unique regulations of numerous countries. Communication occurred through weekly calls, workshops, an annual meeting, and via the steering committee. It was truly end-to-end, involving people from manufacturing, distribution, customer service, and IT, all talking to each other about how to solve an issue. This gave us all a respect for the complexity that exists in other functional domains, how that complexity is amplified through the supply chain, and how to meet J&J's serialization and traceability needs.
Communications and business simulation training were critical to facilitate the transition to good serialized product management practices. The JJSC has a robust communications team that works on change management, organization design, and training, all of which are critical areas needed to engage the workforce. It wasn't enough to put new printers, cameras, or IT systems on our packaging lines without having a workforce that knew why it was being done, what serialization and traceability are, and how to operate and maintain the equipment effectively.
Our multidisciplinary program made effective use of the agile methodology. It has helped us ensure on-time, on-budget deployment of new capability. Brazil was our first deployment where we used agile methodology. Scrums—regular morning meetings—became routine as teams reviewed the day's to-do list and burn-down charts. Teams were pleased to see software releases sooner, which allowed them early access to see how the code was performing, rather than waiting six months to first review.
CHANGE MANAGEMENT
Managing global teams
To manage these global teams we had to clearly define things such as what the PMO was expecting from sites, what had to be reported to the steering committee, and how best to track and record risks and progress. We had to ensure that standards were being used for master data, to exchange serialized information with our customers, and for labeling. Cultural and language differences can be challenging—we work with partners in regions as distinct as Korea, Brazil, the United States, and Africa—but we found that the famed Johnson & Johnson Credo bound us as colleagues and mitigated any differences. Frequent interactions helped, including our annual meeting, which grew over the six years of the program from 35 people to more than 100.
Organizational impact
Serialization and track and trace is now a core competency at J&J. From the start of the program we quantified organizational change readiness by surveying our workforce about their understanding of serialization and traceability and the impact it has had on them and the company. Over the program's six years, we have measured continual progress up the change continuum, from awareness through adoption to internalization. Sustaining and optimizing the processes lie ahead of us with serialization and traceability 2.0.
LESSONS LEARNED
Agile methodology: We applied this first in Brazil and then elsewhere, and found it valuable to deliver numerous complex pieces of software on time and efficiently.
Lead times: Internally, we are not the only program competing for scarce resources (e.g., from our labeling group or master data), so we had to allocate sufficient lead times. Externally, only a handful of technology partners have the products and services equipped to deal with serialization and traceability, so we had to ensure adequate lead times to reflect their burgeoning workload.
Robust communication: To be successful, trading partners up and down the supply chain must collaborate and communicate. Collaboration helps us to align on objectives and resolve issues.
Utilization of partners: Our partners serve a number of clients in addition to J&J. There is a symbiosis in terms of learning from this explosion of regulations, all driving toward the 2018, 2019, and 2023 deadlines.
Strategy and execution: Some companies seem to approach this solely as a compliance requirement and devote minimal investment to it. At J&J we started from patient safety and worked down, analyzing what else this dense, item-level information might provide to enhance the customer experience or internal efficiency. Serialization and traceability 2.0 is now incorporated into the essence of the J&J supply chain.
Digitization of the supply chain
With our digitized supply chain, we currently exchange EDI messages as well as shipment and transport status. Serialization along with product master data will enhance that data flow with dense, item-level information about the saleable unit and its associated metadata. This includes a time-date stamp of each business event that's logged as the saleable unit moves through the supply chain. This means that in addition to moving physical product, we are now managing its digital twin. We exchange this digital twin data with our trading partners.
Supply chain digitization has great potential for managing the movement of saleable units, giving us much deeper insight into our inventory disposition. With appropriate access rights, we're now able to see the status of a product throughout the supply chain. This allows us to work with our customers and trading partners to provide an enhanced customer experience. Serialization can help facilitate the returns process, and traceability can facilitate investigation of suspect product. Having that level of data and inventory visibility will be tremendously valuable.
Product identification at J&J has improved as we scrutinized our labels and worked with customers and regulators to make sure master data is current and accurate. Improvements in supply chain integrity also advance patient safety and efficiency.
"We are investigating how compliance with DSCSA and other regulations around the world might benefit from blockchain, the foundational technology best known for its use with bitcoin."
COMBATING COUNTERFEIT DRUGS
By enhancing visibility, serialization and traceability should make it more difficult to introduce counterfeit products into the legitimate supply chain. While not a silver bullet, they deliver additional levels of protection, control, and visibility that enhance patient safety. And when counterfeits are discovered, serialization and traceability may help us determine where the falsified product was first introduced into the legitimate supply chain.
All of this improves patient safety and the five Rs: the right medication, dose, patient, time, and route of administration.
BLOCKCHAIN—THE NEXT BIG THING
We are investigating how compliance with DSCSA and other regulations around the world might benefit from blockchain, the foundational technology best known for its use with Bitcoin. Blockchain uses distributed databases, or ledgers, with no central authority holding the data. Each "block," or record, contains a time stamp and a link to the previous block. The beauty of a blockchain is that the data is inherently resistant to modification; it can be updated but not changed retroactively. Blockchain can record transactions between two parties efficiently and in a verifiable and permanent way; it can be managed autonomously and authenticated by mass collaboration.
Blockchain is in its infancy and will need a lot of collaboration and consensus-building across the industry if it is to be adopted successfully. We can envision a time when everyone in the supply chain—manufacturer, regulator, or trucking company—would have a ledger and receive the same data, but nobody could see all of the data. Data could be masked and unmasked as it moves from the manufacturer through the distributor to the point of dispense, with intellectual property remaining protected. 
Several industry consortiums are exploring the details of using blockchain to store and share serialization and track and trace data. Johnson & Johnson actively supports work led by the Center for Supply Chain Studies to explore blockchain for DSCSA. We also support eff orts by GS1 to work with IBM and others to establish blockchain standards.
Industry as a whole is working to ensure we have a global serialization and track-and-trace system that meets regulatory requirements and does so in the most efficient and least disruptive way. Johnson & Johnson's Supply Chain division has effectively operationalized its serialization program and looks forward to continual improvement of its internal processes on behalf of the patients it serves.
This article is based on "Effectively Operationalizing Your Serialization Program," presented at the 2017 ISPE Pharmaceutical Serialization Workshops, 8–9 May 2017, Philadelphia, Pennsylvania.