Know Before You Go: 2020 ISPE Aseptic Conference
The 2020 ISPE Aseptic Conference starts in one week! Here's all the info you need to make the most of your experience.
---
Conference Essentials
Conference Agenda
Travel Information
Registration and Information Hours
Sunday, 1 March | 1300–1700
Monday, 2 March | 0730–1800
Tuesday, 3 March | 0700–1700
Exhibit Hall Hours
Monday, 2 March | 1000–1800
Tuesday, 3 March | 1000–1515
Attendee Toolbox
Attendee Roster: View the full list of conference attendees.
Presentations: Presentations received from speakers who have agreed to make them available will be added daily to the conference website.
Mobile App: Download the ISPE Mobile App and have the entire meeting at your fingertips! Search the App Store or Google Play for "ISPE Events." Create your personal profile on the app to network with other attendees and plan your schedule.
Pigeonhole Live: Participate in the interactive regulatory panel on Tuesday, 3 March with your mobile device. You can begin submitting your questions on Sunday, 1 March at 1300 using Pigeonhole Live (passcode: ASEPTIC2020).
---
Mark Your Agenda
---
Give Us Your Feedback
We welcome your feedback throughout the year on ISPE's continuing education events. A survey will be emailed to all attendees at the close of the conference. Thank you for providing your feedback and ideas for future topics.
---
Thank You to Our Top Tier Sponsors!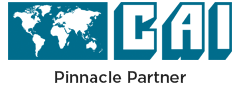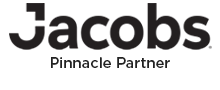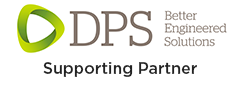 ---
Social Media
Follow the official hashtag of the 2020 ISPE Aseptic Conference #ISPEAseptic to stay up to date on what is going on throughout the event, and use it to share your own experiences on social media.
---
Safety Information and Emergency Preparedness Guidance
Purpose
The purpose of this communication is to help ensure the safety and health of ISPE event attendees. We encourage all event participants to read through this guide, and contact ISPE staff if you have any questions or concerns.
Conference/Training Venue
Bethesda North Marriott Hotel and Conference Center
5701 Marinelli Road
North Bethesda, Maryland 20852 USA
Telephone: +1 301-822-9200 or +1-800-859-8003
Conference App
Hotel Emergency Information
In the case of an emergency (depending on the severity of the situation) please dial "0" for At Your Service (the hotel operator). At Your Service will call the Loss Prevention Department and inform them of the situation. If there is a life-threatening emergency, please dial 911 or indicate to the hotel operator that you need 911 emergency responders right away.
The hotel emergency response team will respond to all fire emergencies and assist in evacuating guests if needed. The hotel has an audible and visual (strobes) alarm system that will activate in the area of the emergency and also one floor above and below. If you hear the alarm, please use the closest exit and remain out of the building until you are notified that it is safe to return.
Hotel Loss Prevention Contacts
Lonnie Boykin, Loss Prevention Director, Ext. 260
Jacob Balaban, Loss Prevention Manager, Ext. 262
Loss Prevention on property cell: (240) 372-7603
General Emergency Information
Please dial 911 for any life threatening or medical emergency.
For in house service please dial 0 for an At Your Service Operator.
The Security staff is trained and certified in CPR, First Aid, and AED
The hotel has two AED's on site: One at the Front Desk and one in the Loss Prevention Office
Local Emergency Information
Police Department Non-Emergency Phone (301) 279-8000
Fire Department Non-Emergency Phone 240-683-6520
Local Hospital
Suburban Hospital (Distance from Facility: 4.4 miles / 12 min.)
8600 Old Georgetown Road
Bethesda MD. 20814
Phone (301) 896- 3100
Regarding Coronavirus (COVID-19)
ISPE is closely monitoring the evolution of the Coronavirus situation and we are following World Health Organization (WHO) guidance and travel advice. Every precaution is being taken to ensure the health and safety of our members, staff and other stakeholders participating in our global conferences and training programs.
ISPE is implementing preventative measures at all conferences and training programs, including availability of sanitizing and disinfecting materials for public use. ISPE is advising those living local to outbreaks for the coronavirus (active cases reported, and cases reported increasing) to avoid traveling to participate in group training or conference events in order to minimize the likelihood of carrying the virus to other event attendees. We advise participants traveling from affected countries to practice self-monitoring for symptoms, including checking your temperature for signs of a fever.
We recommend using everyday preventive actions to help prevent the spread of germs and viruses, including these basic protective measures suggested by the World Health Organization:
Wash your hands frequently – use soap and water or an alcohol-based hand rub to kill viruses. Please note that hand sanitizers will be available to attendees throughout the event.
Maintain social distancing – at least 1 meter between yourself and anyone who is coughing or sneezing.
Avoid touching eyes, nose and mouth – to prevent transfer of the virus to areas where it may enter your body
Practice respiratory hygiene – cover your mouth and nose when you cough or sneeze
Seek medical care early if you have fever, cough or difficulty breathing
If You Become Ill
You should self-isolate and not attend the event if symptoms develop or you feel ill.
A face mask is recommended for participants who have respiratory symptoms (for example, cough).
If you have symptoms suggestive of acute respiratory illness before, during or after travel, you should seek medical attention and share your travel history with the healthcare provider.
Additional Resource Links: