2020 ISPE Aseptic Conference Opens with FDA Presentation
ISPE 2020 Aseptic Conference - Day 1
The 2020 ISPE Aseptic Conference kicked off on schedule Monday 2 March with a full complement of programs, speakers, and more than 200 attendees, despite the spread of COVID-19 around the world. It was business as usual with thought-provoking plenaries and three education tracks (aseptic, container, and barrier) for this 29th Aseptic Conference. The Opening Plenary speaker was Alonza Cruse , Director, Office of Pharmaceutical Quality Operations, FDA/Office of Regulatory Affairs, who shared regulatory perspectives from the FDA on aseptic as well as some information on FDA efforts on COVID-19.
---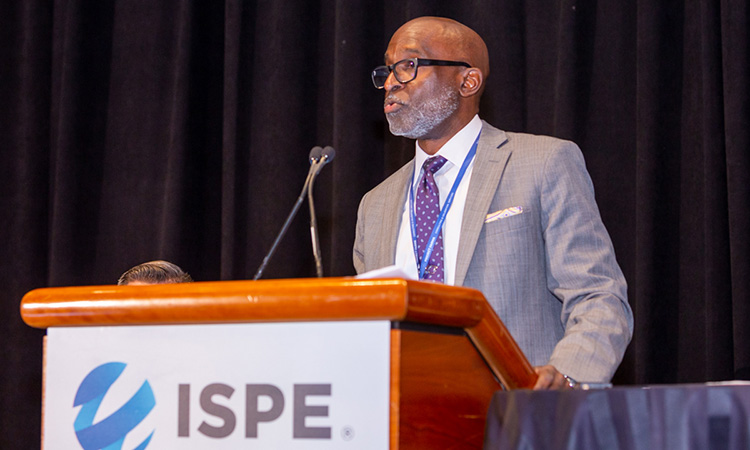 ---
Safety First
Safety was attended to from the outset of the conference, which ran until Tuesday 3 March, with precautionary practices suggested for safer interactions at the conference from Tim Howard, interim ISPE President and CEO, in his welcome during the Opening Plenary Session. Hand sanitizer was in plentiful supply all around the conference, and Howard urged attendees to eschew handshakes and hugs and substitute elbow and fist bumps while interacting with other attendees.
---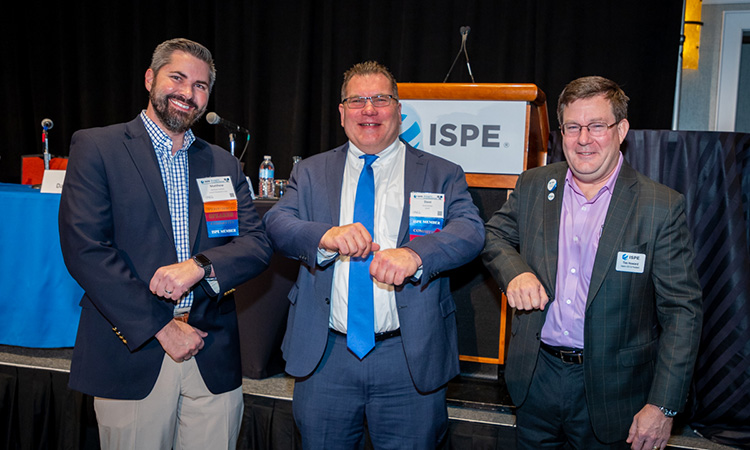 ---
Conference Chair Jörg Zimmermann, Vice President/Bereichsleiter Vetter Development Service, Vetter Pharma-Fertigung GmbH & Co. KG, Germany, was unable to attend the conference in person due to travel restrictions related to COVID-19 but he provided a video welcome to attendees. Matthew VonEsch, AVP, Xeno and Regenerative Medicine Operations, United Therapeutics Corp., an Aseptic Conference Program Committee member, assumed Conference Chair duties during the conference and welcomed attendees as well.
During his presentation, Howard shared information about current initiatives at ISPE, including ISPE's participation in the current Annex 1 focused stakeholder consultation. He noted that the group of ISPE members that participated in the first Annex 1 commenting will be involved again. ISPE members are invited to submit comments by 7 April using the dedicated template.
ISPE Chesapeake Bay Area Chapter Board President Ben Skowronski, Associate/Core Team Leader at CRB, welcomed attendees to the "biohealth capital region" of Maryland, Virginia, and Washington, DC on behalf of the chapter. He noted that in Maryland alone, there are about 2,700 life science companies, of which about 500 are in biotech; also, Maryland is home to NIH and NIST. There has been much growth in biopharma and cell and gene therapy in this geographic area, and more growth is coming, he said.
Regulatory Perspectives
The opening plenary presentation was "Current Regulatory Perspectives on Aseptic Processing" presented by Cruse .
---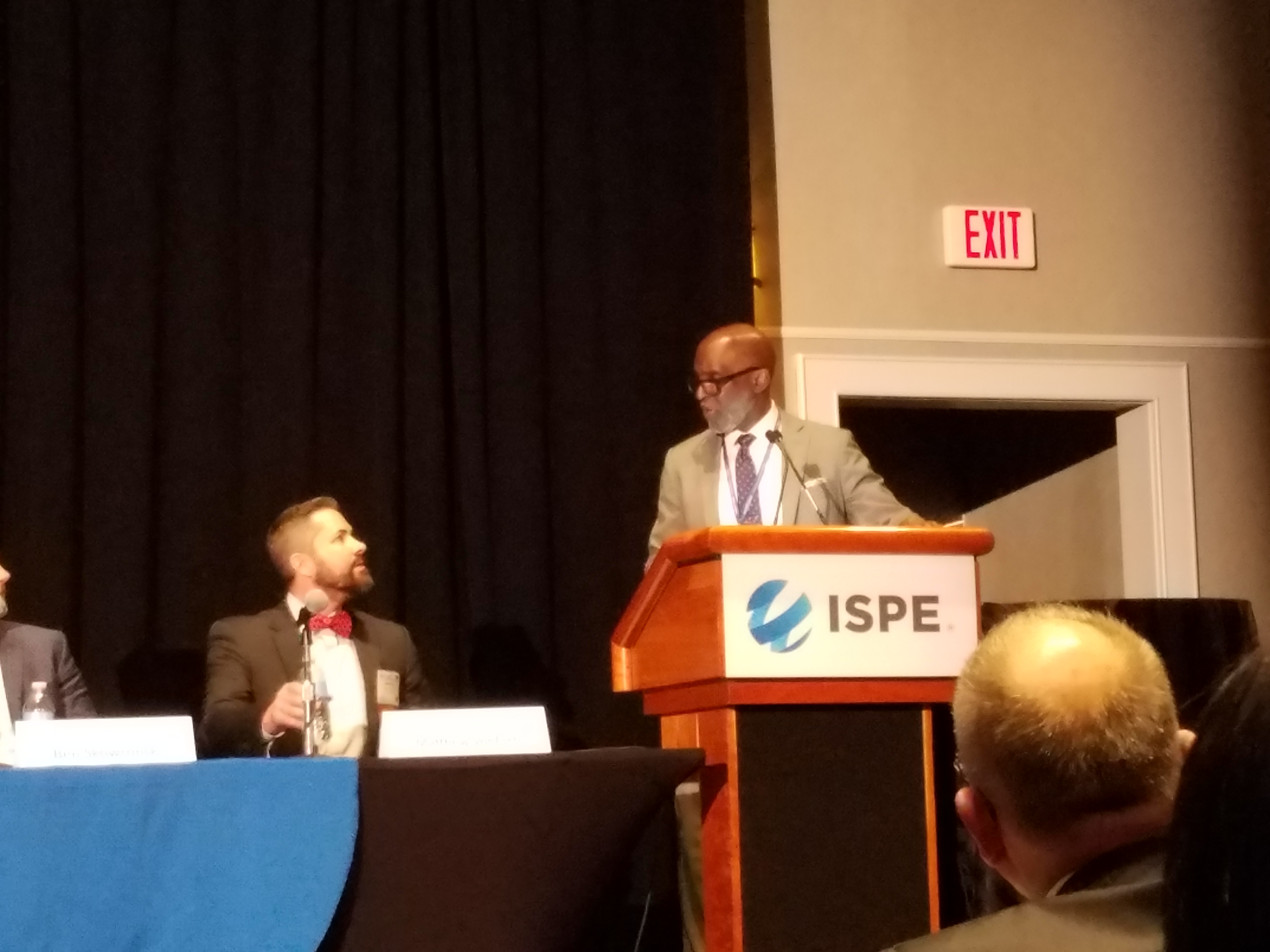 ---
FDA is committed to improving consistency, transparency, and collaboration from the inspectorate side, and is always striving to enhance communications, Cruse said. One example: since the FDA made the commitment to issue inspection classification/decision letters following inspections to be as open and transparent as possible, over 830 classification letters were issued during fiscal year 2019, about a 4 percent increase over fiscal year 2018 (the first year of the program).
Cruse noted challenges and demands facing the FDA in areas of scientific innovation, globalization, increasing complexity of regulated products, and new legal authorities. Of these, he said scientific innovation and increasing complexity of regulated products are especially important.
COVID-19
FDA is working with the Centers for Disease Control (CDC), other US agencies, and international partners on COVID-19, the official name for the novel coronavirus given on 19 February. Cruse noted that the situation continues to change.
FDA response to the situation is multifaceted, he said, including drug shortage issues and public health considerations. In response to the US Department of State travel advisory, FDA is not currently inspecting facilities in China. Several other locations are also indicated as no travel advised and FDA will continue to monitor the global situation. On 10 March, the FDA announced it was postponing most foreign inspections through April.
About half the work his team does is international, so any disruption to travel will disrupt operations, Cruse said. FDA will use tools such as import screening, import alerts, sampling, prior compliance history, information from foreign governments, and mutual recognition agreements (MRAs) to complement their work and to give comprehensive oversight of products entering the US, he said. Standards being applied are unchanged, he emphasized.
FDA can request records in advance or in lieu of inspections as needed under the provisions of the Food and Drug Administration Safety and Innovation Act (2012). The Act has been used before now, Cruse noted, mostly to be more efficient during inspection. It has been used almost exclusively in advance of inspections and is now helpful in places such as China "to help triage" for when the agency can once again return to performing inspections on site. Record requests "are what we would normally ask for during the course of the inspection," Cruse said. These records will help the agency when inspections resume in China. It is too soon to tell if there will be a backlog of inspections, he noted. "We will have to govern ourselves based on conditions as they are on the ground."
FDA will work with PREDICT , the import screening tool that uses open-source data to scan product risk for a variety of factors. This tool will adjust screening scores as needed during the outbreak. Cruse noted that no impact had been seen yet as a result of imported products.
This is "a dynamic and very fluid situation," Cruse said. FDA "will continue to monitor and adjust as needed." It will also be on the lookout for offers of fraudulent treatments or fraudulent cures that may surface in the market.
Advanced Manufacturing
Advanced manufacturing includes various novel technological approaches that use established techniques in a new or innovative way, or apply production methods in a new domain where there are no defined best practices or experience. Some examples include continuous manufacturing, artificial intelligence, and 3D printing.
Advanced manufacturing offers many benefits, he noted, including faster scale manufacturing capabilities, shorter supply chains and increased manufacturing resilience through additional locations for manufacture, and new tools to address drug shortages.
These benefits can be helpful for public health emergency preparedness and response, Cruse said, as well as helping to speed development of vaccines and other treatments. Faster availability of emerging therapies such as cell and gene therapies and other innovative therapies supports the 21st Century Cures Act.
Advanced manufacturing technologies result in products with new risk attributes and different critical-to-quality factors, Cruse said. Cruse noted the need for ORA to continue to become more involved and engaged with better understanding of some of the technologies and issues. To this end, FDA is working to train the inspectional workforce for effective inspections of firms and facilities that use advanced technologies, and to train analytic workforce to have appropriate methods and technologies in place to critically evaluate the safety and effectiveness of the products. Steps being taken include meeting with private and public partnerships and also working with CDER on the private and public partnerships it is involved with, Cruse said. FDA works with PIC/S and other international organizations and has an MRA with the EU. "We are engaged globally, Cruse said.
Regulatory Perspective: Aseptic
Cruse addressed some areas related to aseptic that are of importance, including operational discipline, which is "critical in every GMP manufacturing process and one of the most important to maintaining a healthy state of aseptic operations and a state of control," Cruse said, noting that each step in an aseptic process could present the opportunity for contamination of a single unit.
He said an example of what can happen with contamination of a single unit going undetected was the 2012 pharmacy compounding situation, where the compounding center involved did not have a high level of operational discipline and the results were 60-plus deaths and contaminated products that injured many others.
Terminal sterilization and proper aseptic techniques can go a long way toward preventing such emergencies from occurring, Cruse said. He shared highlights of FDA aseptic inspectional findings that have required attention, including poor aseptic behavior such as reaching over open vials and disrupting unidirectional airflow without removing affected units; failure to include set up and routine aseptic manipulations and interventions in smoke studies; failure to test incoming components; release of batches without reviewing all production and control records (microbiological testing); equipment design deficiencies (dead legs); lack of air handling systems and control/monitoring of temperature and humidity in production and warehouse; repeated media fill failures after which product continued to be distributed; and discrepancies observed in media fill records and failures were inadequately investigated.
VonEsch closed the Opening Plenary Session by noting that 2021 will be the 30th anniversary of the ISPE Aseptic Conference, and proposals are invited for that conference.
Disclaimer: This blog contains an abridged, unofficial summary of an FDA regulator's remarks during a presentation at a conference that has not been vetted by the agency. The blog contains an informal and brief synopsis of the regulator's remarks and do not represent official guidance or policy of the FDA.