Didn't You Know, You Are Your Greatest Asset?
Jennifer Lauria Clark, CPIP
Are You Creating the Opportunities You Need for Success?
If you think about your job for a minute, are you in the position you would like to be at work? If yes, congratulations, you are likely in a good place professionally. If not, why not?
Did you take this position because you asked for it or were you asked to take it?
Do the job responsibilities include something that you are passionate about?
Does it make you get up for work every morning ready to slay the dragon?
In high school, I volunteered with several different community service-based organizations. One of which received a $250,000 grant, where I was the co-chair representing youths from the community. At 17 years old, I was helping administer funds in three communities focused on the growth and development of young kids and character-building. I positioned myself within the organization to plan events, speak at events, attend youth leadership summits, and character-building conferences all while volunteering and supporting the development of character amongst three local communities.
The other organization I was a part of was the Kiwanis family. An organization whose mission is to empower communities to improve the world by making lasting differences in the lives of children. The high school equivalent to Kiwanis is a student led group called Key Club. We focused on encouraging and motivating each other, leadership development, supporting our school and community, while tackling raising funds to successfully eradicate a childhood disease worldwide, Iodine Deficiency Disorder. We picked up trash, volunteered at the animal shelter, and sang holiday carols. I was humbled and blessed to have such a great opportunity at such a young age. But it wasn't an accident! I was purposefully trying to make myself a better person because I believed in the mission of Key Club. Everything we did was building our character, our community, and our brand as a school and students.
While a part of these community based groups, I came across people from all different walks of life. I discovered I loved the human condition and wanted to work closely with people when I grew up. There were kids, parents, mentors, adversaries, and financial responsibilities I was accountable to and for. I learned how to create a space for me at the table. I was asked to engage in Kiwanis my freshman year of high school, because of my involvement at a church group involving a Kiwanian. At just 14 years of age, I went to a breakfast meeting in professional dress. Nervously, I met and shook hands with the group and introduced myself just as I had rehearsed with my parents the night before. I later realized that taking this chance opened a whole new world for myself by attending one breakfast. That decision started a nine-year volunteer engagement within the Kiwanis family.
I learned how to succeed and fail, many times over. I learned that if I wanted something, I needed a business plan. We didn't call it a business plan back in high school, but I had to have a strategy to get buy in from the team and community. Getting the money to attend conferences and meetings was not easy. We fundraised, we called our friends, family, and community to create the chance for greater experiences and opportunity.
Each year I volunteered, I gained more confidence in myself. I felt more comfortable in my own shoes and I realized that I had known how to put a budget together since elementary school when my parents had me plan out what I was doing with my time and how much money it would cost me to operate my lemonade stand or buy my rollerblades.
It is not a different type of discovery now, we are just older and the budgets are bigger. We still have great opportunities to take a risk, or make a new friend, who one day may become our colleague, boss, or client. You never know when you are going to bring value to someone, but if you are not out there trying, you will never know how important your assets can be to someone.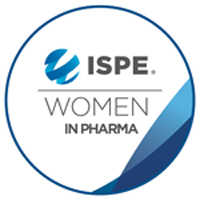 This November we will all be meeting again in Philadelphia, PA to focus on bettering ourselves and our companies with the education sessions and networking at the 2018 ISPE Annual Meeting and Expo. The Delaware Valley Chapter is working hard to plan plant tours with emerging cell gene therapy companies and other local industry leaders. In addition, we will once again have our Women in Pharm (WIP) Signature Event, the Women in Pharma Networking Dine Arounds. As a reminder, Women in Pharma provides:
A forum for connecting and collaborating on technical and career advancement topics
Opportunities to speak, deliver technical presentations, and contribute to panel discussions
A community of Women in Pharma mentors, resources across all levels, and educational sessions to be an enabler for career success and work-life balance
I hope to see you there. I hope that you will be true to yourself, take risks that will help you advance into the place you want to be at work, and naturally let the adventure motivate and guide you through your personal and professional lives. Didn't you know, you are your greatest asset?
---
Join us in Philadelphia to explore, strategize, develop tools, and determine how to navigate organizational and regulatory complexities to advance patient therapies. Register for four days of unmatched education and networking at the premier event for pharmaceutical manufacturing.