ISPE has been in the forefront of the quality metrics dialog by hosting FDA and industry forums and workshops, conducting the industry's first Quality Metrics Pilot Program, and providing input to the FDA draft Guidances based on experiential and objective pilot program data.
Webinar: 19 July 2022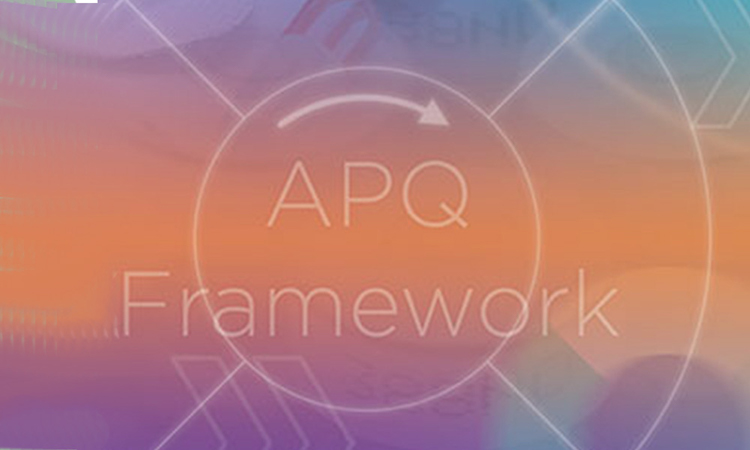 The APQ program provides specific guidance on how to assess and improve each element of the pharmaceutical quality system using the new APQ assess, aspire, act & advance framework. This structured framework provides practical tools, comprising of both quantitative and qualitative assessment criteria, against which the effectiveness of the pharmaceutical quality system can first be evaluated and then improved upon.
Advancing Pharmaceutical Quality
ISPE is fully aligned with FDA's vision:
A maximally efficient, agile, flexible manufacturing sector that reliably produces high-quality drug products without extensive regulatory oversight.
The ISPE's Advancing Pharmaceutical Quality (APQ) program proposes an industry-led approach to advance pharmaceutical quality beyond the submission of data for harmonized, reportable metrics. The basic framework of the program is to "assess and aspire" quality maturity.
---
Quality Maturity Framework
ISPE has started to draft an industry-led Quality Maturity Framework, based on ICH Q10, which could be leveraged by industry and potentially FDA to achieve quality metrics program objectives.
Program goals for the Quality Maturity Framework include:
Enable and foster industry ownership of quality beyond compliance
Integrate quality, cultural, and operational excellence principles and learnings
Support and incentivize continual improvement
Promote efficient use of resources by improving execution
Increase reliability of supply for quality product
Fuel benchmarking, sharing, and learning among companies
Provide a program that has value to industry worldwide whether it is adopted by regulators or not
Encourage self-improvement and supplier improvement
Have potential competitive advantage
Have potential for the program to be adopted by regulators, providing additional benefits to industry through regulatory interaction and regulatory relief
Foster the principle of collaboration such that:

Adjustments and improvements to the program are facile
Outcomes and changes are transparent to all involved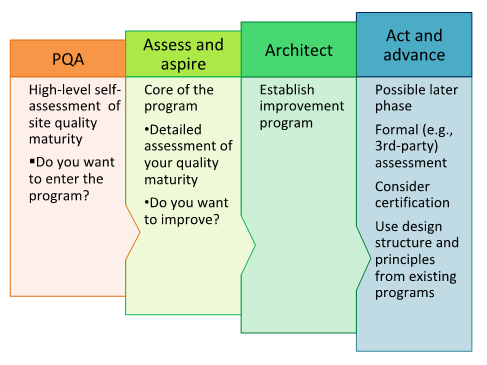 Guiding principles are:
"By industry, for industry," at least at the outset
Must have value and benefits to industry
Be seen as attractive to and beneficial for regulatory agencies
Be applicable across all sectors of the pharmaceutical industry
Use "as-is" company data and site procedures as much as possible
Minimize additional work
Leverage existing methodologies and principles where relevant (e.g., ISO, VPP, MHRA, ICH Q10)
Engage FDA and others in design
Complement existing FDA initiatives (e.g., quality metrics, New Inspection, Protocol project, data analytics)
Simplicity
A major vision of this program is that regulators may become involved in the design of its framework and ultimately adopt and/or evolve relevant parts of the program to help achieve their goals. For example, since the design of the proposed program is based on the ICH Q10 Model, it may assist with providing tools and concepts for the New Inspection Protocol Project (NIPP).
---
Related Guides
Process Performance and Product Quality Monitoring System (expected to publish in 2022)
---
Related Article