ISPE is committed to fostering communications and interactions to advance common interests among the pharmaceutical industry and regulatory agencies.
---
Barriers to Innovation: Your Input Requested
ISPE has launched a survey to gather data on how global regulatory divergence, product development and business factors contribute to challenges or barriers in developing and implementing innovative technologies.
Related content: ISPE Launches Enabling Global Pharma Innovation: Delivering for Patients
---
ISPE Releases Drug Shortages Prevention Model
This new publication serves as a guide to help prevent drug shortages by providing quality, regulatory, and technical recommendations and insight on emerging regulatory requirements. The model is the latest resource created for industry in ISPE's longstanding commitment to drug shortage prevention.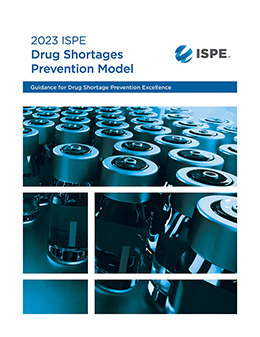 Related content: ISPE Webinar Focused on Drug Shortage Prevention in the Asia-Pacific Region
---
Report on ISPE Work to Support EU HERA
The report summarizes ISPE input on public health emergency countermeasures related to antimicrobial resistance and flexible manufacturing and innovation developed in support of the EU's Health Emergency Preparedness and Response Authority (HERA).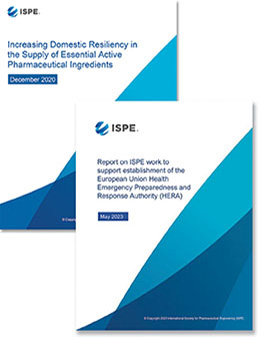 ---
ISPE Comments on Draft Guidelines
ISPE provides the opportunity for members to propose comments on select draft regulatory guidelines or guidances. Commenting opportunities are published in the Regulatory and Quality Networking Community.
ISPE recently submitted comments on: