Level: Fundamental/Intermediate - Application
ISPE CEUs: 1.3
Type: Classroom Training Course
This course is also available online. Clinical Trial Materials.
Clinical Trial Materials: Applying Production, Quality Assurance and Packaging Processes (T13)
Overview
CTM Managers continue to play a critical role in a company's ability to efficiently bring life-saving products to market. Unfortunately in today's high-pressure and time sensitive research environment, CTM Managers frequently learn while focusing on the specific requirements of an assigned trial, with less priority being given to the critical need for solid training in all aspects of CTM management.
In this classroom course, you will receive a thorough overview of the clinical supply chain from beginning to end, including: designing appropriate packaging and labeling to match the study design, creating a plan of action to prepare the CTM and how to implement the plan and troubleshoot. The course will also cover the logistics of distribution of the CTM to the clinical sites globally. Important tools, such as outsourcing vendors for packaging and labeling and Interactive Response Technology will be covered to ensure familiarity with all the necessary concepts.
Participants will discuss the different roles of the Clinical Team and how they interact with the CTM group. We will also cover current Good Manufacturing Practices (cGMPs) and how they are implemented in the packaging process. The course will also provide a dictionary of terms used in the CTM industry and how they apply to our daily business. After taking this course, you will be better prepared to manage every aspect of CTM for your clinical trials!
Course Modules
CTM Management - then, now and looking forward
Stages of Drug Development
Approaches to CTM Project Management
Protocol Interpretation and package design
Project Planning
Clinical Manufacturing & Comparator Procurement
Labels
Randomization
Packaging and Labeling
Logistics and Clinical Supply Chain Management – including managing returns and accountability
Interactive Response Technology (IRT) – design and practical application
Approaches to Project Management
Preparing for GMP and GCP Inspections
CTM Definitions and References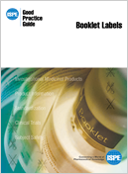 Participants will receive a complimentary copy of the ISPE Good Practice Guide: Booklet Labels electronic download.
Take Back to Your Job
Translating a clinical study protocol to define CTM supply requirements
Understand and apply documentation, cGMPs, and regulatory considerations specifically affecting CTM
Know how to prepare a project plan for all major steps in CTM production – manufacturing, packaging, labeling and distribution
Identify the roles of the project team and how CTM interacts with each one
Ability to apply real-life case studies to your own projects
Attendance Suggested For
Pharmaceutical professionals new to the CTM area who are involved in the manufacture, review, packaging and labeling of clinical trial materials
Note to Clinical Supply Chain Managers and Supervisors: This is an excellent way to document general training for employees in the areas of cGMPs and CTM operations
This course is not currently scheduled, but may be offered at your company site. Please
contact ISPE
for more information