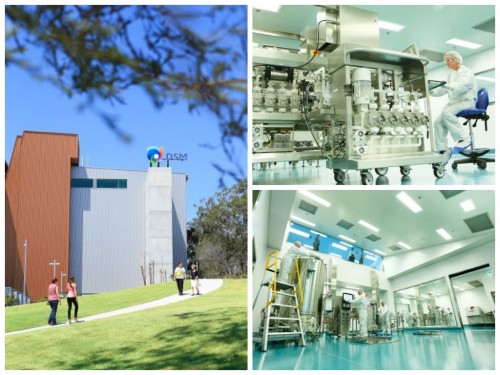 Patheon PharmaServices (formerly DSM Biologics) is the winner of the ISPE Facility of the Year Award Winner for Process innovation. This award rewards cutting-edge process manufacturing techniques, including fundamental scientific processing approaches.
From design philosophy to state-of-the-art and innovative processes, the Australian cGMP facility represents the model for the future of biomanufacturing.
The 8,000 square meter facility (~86,000 square foot) offers process development and cGMP clinical and commercial manufacturing services for mammalian cell culture products. Patheon employs its global expertise and portfolio of innovative technologies to offer Australia, and clients from all over the world, high quality contract manufacturing services.
The new Australian facility is the result of a successful partnership between Patheon and BioPharmaceuticals Australia, and is funded by the Queensland and Commonwealth Governments of Australia.